Birth Tree & Family Garden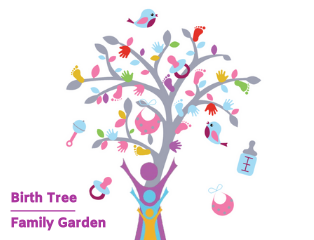 Contact Details
An initiative from Frankston's newest Rotary Club, Peninsula 2.0, the Birth Tree Project commemorates the births of babies born in the local community, in the form of a living monument. Along with the Birth Tree, a Family Garden has also been created to allow older children to have their special place in Montague Park.
The planting of these trees in recognition of births is a valuable way to encourage lifelong connections between children, their city of birth and their local environment. In a society where children often receive many 'disposable' presents and items at Christmas time, the Rotary club has created gift vouchers to enable people to purchase a 'gift that will last a lifetime'.  There are both Christmas themed and regular vouchers available to purchase online.
Registrations for babies born in 2019 close on 31st January, so please don't miss this opportunity.  If you have had a baby prior to 2019, and would love to be involved in this community project, that's where the Family Garden comes in to play.  Registered families will be invited to an Unveiling Ceremony in March 2020, where the plaques with children's names will be revealed, and families will receive their own tree to plant at home to commemorate the lives of their children.
Rotary's philosophy is to fundraise money to pass onto others, so it is appropriate that money raised from registrations for the 2019 Birth Tree and Family Garden are being donated to the Frankston Toy Library Sensory Room and Special Development toys. The Sensory Room is a first of its kind in the area, and has been made to assist children with learning difficulties, such as Autism and Down Syndrome. Situated at the new Ash Marton Community House on Nepean Highway, Frankston, this room will soon be filled with a myriad of textures, lights and equipment, to assist those in need. This will be provided at no cost to the children living within our community who have special needs. Proceeds from registrations will also help purchase specifically designed developmental toys for the Frankston Toy Library. We hope to increase the borrowing choices for these children in need, and help support this great community organisation.
To register or find out more information, visit