FUNDRAISING EVENT: 3rd Nov 2018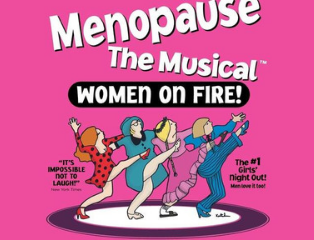 Contact Details
Rosebud Secondary College Theatre
FUNDRAISING EVENT: 3rd Nov 2018
Autism & Asperger's information Evenings: Rosebud is teaming up with the fabulous Jally Entertainment to bring you 'Menopause the Musical – Women on Fire' – the smash hit comedy currently performing around the country to sold out venues.
We are raising funds to bring the I CAN Network to schools on the Mornington Peninsula.
The I CAN Network are an organisation that run mentoring programs in schools for children/teens on the Autism Spectrum. These mentoring programs help children and teens develop self-Acceptance, belonging, optimism and confidence. They also help to create inclusive schools that celebrate the individual strengths of people on the Autism Spectrum.
Menopause the Musical: Women on Fire
Saturday 3rd November at 7.30pm – 9.30pm
Rosebud Secondary College Theatre, 245 Eastbourne Road, Rosebud