Mini Maestros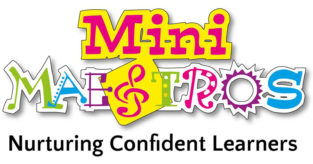 Contact Details
See individual territories below
Melbourne's most respected educational music program with over 25 years in business, Mini Maestros offers fun and educational music classes for children aged 6 months to 5 years.
Mini Maestros will help children to foster an appreciation of music to last a lifetime. The music classes enhance children's development while they are having fun. Singing, dancing, playing percussion instruments and musical games stimulate the children's creativity and imagination.
Mini Maestros – Mt Eliza:
Kylie Rendle
Held at:
The Village Uniting Church, 93 Canadian Bay Road, Mt Eliza.
Classes for Babies, 1-2yo, 2-3yo, 3-4yo & 4-5yo children held each weekday between 9am and 1pm.
For more details phone Kylie 0409 020 495 or email kylie.rendle@minimaestros.com.au
Follow on Facebook www.facebook.com/MiniMaestrosMtEliza
See website for timetable
Mini Maestros – Mornington & Mount Martha:
Lori-Anne McIlwaine
Held at:
Bentons Square Community Centre, Bentons Road, Mornington East
St Marks Uniting Church, 50 Barkly St, Mornington
For more details phone Lori-Anne 0450 566 474
Follow on Facebook www.facebook.com/minimaestrosbentonssquare
Mini Maestros – Langwarrin/Frankston:
Kate Howard

Held at:
Langwarrin Hall, 185 Cranbourne-Frankston Rd, Langwarrin
The Vicarage, 22 High St, Frankston
For more details phone Kate 0406 062 254 or email kate.howard@minimaestros.com.au 



See website for a detailed timetable