Padua College Twilight Open Days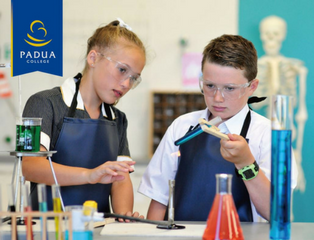 Contact Details
03 5976 0100
Rosebud | Tyabb | Mornington
You're invited to come and explore Padua College at a Twilight Open Day!
This is a great opportunity to see Padua College and to experience a taste of the curriculum, sporting, cultural and spiritual life that we offer our students. You'll also learn about the exciting new plans for Learning and Teaching, and the current building program that your children will directly benefit from.
You'll have the opportunity to meet the Principal, Mr Anthony Banks as well as the Head of Campus.
Our staff and students will escort you on an after-hours tour of the school.
The Padua Parents Group will be cooking up a sausage sizzle, so you can incorporate a quick and easy snack while you're here, and talk to current parents.
We look forward to welcoming you so that you can see how we've offered the very best in Catholic education on the Mornington Peninsula for 120 years.
Twilight Open Days
Rosebud 7-10 Campus
Wednesday 7 March 2018 from 4-7pm
Inglewood Crescent, ROSEBUD
T: 5982 9500
Tyabb 7-10 Campus
Wednesday 7 March 2018 from 4-7pm
1585 Frankston-Flinders Road, TYABB
T: 5978 2700
Mornington 7-12 Campus
Wednesday 14 March 2018 from 4-7pm
Oakbank Road, MORNINGTON
T: 5976 0100