Parent with Passion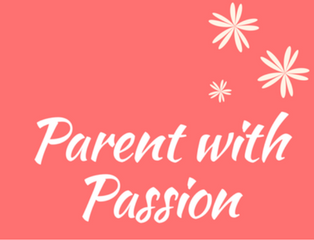 Contact Details
0413 316 079
Mornington & Frankston
Parent with Passion is all about feelings, helping parents enjoy parenting more and supporting the child's independence and confidence. Parent with Passion provides Parent Coaching and Spiritual Counselling with a spiritual approach to parenting which nurtures positive emotions.
A Spiritual approach to parenting
There are two main aspects which are considered:
Parenting from the child's point of view and supporting their emotions and feelings
Supporting parents to free themselves from negative emotions and behaviour which may be
affecting their parenting approach
Children's behaviour
Children will tell you what is going on for them through their behaviour. If they don't like the way
you are parenting them their behaviour will tell you. Perhaps you are too overpowering or
controlling and they are rebelling or withdrawing from you. By taking a step back to look at the
bigger picture your child might be crying out to be heard. No one likes to be repressed. Children will
also mirror their parents. If mum or dad is bossy their child may copy this and be bossy in nature
too. They learn from what is in front of them, just like we did when we were children.
Taking a step towards change
As the Founder of Parent with Passion, a mother and step parent Deanne understands the challenges
family life present. Acknowledging that a problem exists is the first step forward towards change. A
consultation includes getting to the cause of the problem and very much looking at it from the
child's perspective. How they are feeling which is playing out in their behaviour. Parents are given
tools on how they can change their parenting approach which has the child's emotional needs as
priority. Support is given to the child to help them gain independence and confidence and freedom
from negativity.
Some issues that Parent with Passion can assist with but not limited by include; rebelling, shyness,
bad tempers, manipulation, anger, dishonesty, bullying and toddler issues right through to teenage
issues.
If required additional support is available to parents who need individual counselling to let go of
their negative emotions which may be holding them back in life and affecting the way they parent.
Spiritual counselling helps to identify the cause of issues and its origin then provide a way forward
with freedom and clarity.
Some issues spiritual counselling can assist parents but not limited by include; being an authoritarian
parent or instructional parent, the need to control or ridicule, struggling to love, step parenting,
struggling with anger or depression.
Parent with Passion is hoping to make changes in the way we parent. Parent Coaching with a
spiritual approach, encouraging emotional growth. Supporting an environment for which children
can prosper and grow into who they are meant to be. Spiritual Counselling, helping parents let go of
their negative emotions which is no longer serving them. Helping them to feel better on the inside
and have healthier relationships all around.
The power of parenting is very real; your actions can last a life time. Parent with Passion supports a
childhood for our children that they don't have to recover from in years to come.
Taking the next step towards change
For enquires or to make an appointment for a consultation
contact Deanne 0413 316 079 or deanne@parentwithpassion.com
Appointments available in Mornington & Frankston
Deanne Atkinson Parent Coach & Spiritual Councillor Specialising in Parenting