Red Hill Show 2019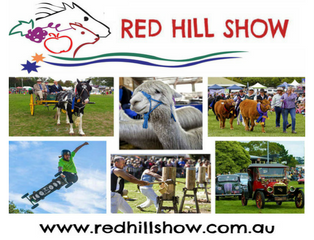 Contact Details
Red Hill Showground, Arthurs Seat Rd, Red Hill
91st Red Hill Show Grand Celebration… There's nothing like it!
Labour Day Saturday, 9th March 2019
8.30am to 5.00pm
Red Hill Showgrounds, Arthurs Seat Rd, Red Hill VIC 3937
It's true … Agricultural Shows are the most popular form of family entertainment in Australia today, and here on the Mornington Peninsula we have one of the best. Every year thousands of people attend the Red Hill Show to enjoy a great family day and be part of this wonderful community celebration.
This will be the 91st annual Red Hill Show (the only event of its kind on the Mornington Peninsula) and, as always, the entertainment, exhibitions, demonstrations and animals will be top class.
Please note:  ATM facilities on site.