Rosebud Kite Festival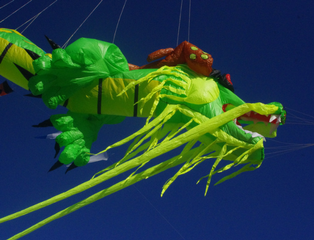 Contact Details
Rosebud Foreshore, Rosebud
The Rosebud Kite Festival is an extraordinary kite flying fiesta that celebrates the art of the kite.
At a beautiful location on the Rosebud foreshore, kite flyers from all persuasions will be gracing the skies with their colourful creations.
Held in March each year.
2018 Main Event: Sunday 11th March 11am – 5pm
Saturday 10th March: 10am – 1pm. Meet the kite flyers on the foreshore.
NO other activities that day.