Date/Time
20 Oct 2019
9:30 am - 1:00 pm
#_EVENTDATES2
Location
Frankston Pier
Category(ies)
That's The Thing About Fishing, in conjunction with Frankston Police, is bringing another great fishing experience for kids (of all ages) this National Gone Fishing Day.
This time, however, we're pitting the kids against the local members of Frankston Police in a Fishing Competition. So, get your kids down to meet (and compete) against some of the everyday people working to keep our streets safe.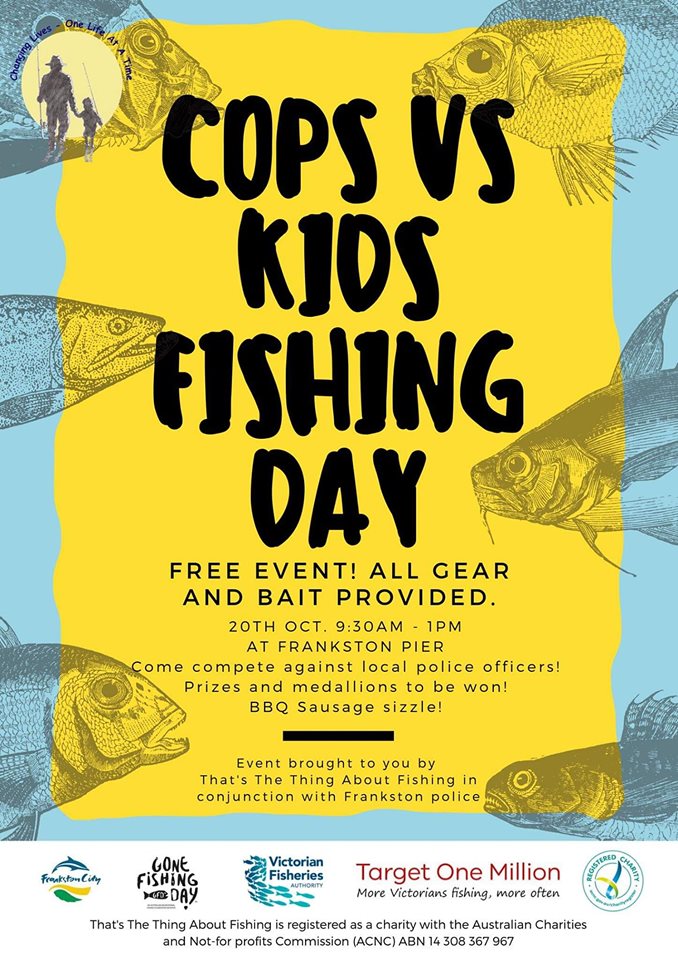 *Peninsula Kids holds no responsibility for changes/cancellations to events on this website. It is advisable to confirm event details.