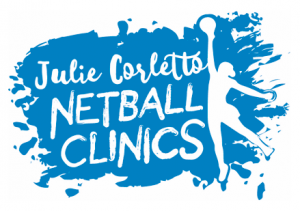 The Julie Corletto Netball Clinics have been operating since 2009. Julie is passionate about Netball and sharing her experiences with juniors. The one day clinics will be a great experience for young Netballers.
The clinics will include specialist netball training, Match Play and other elite athlete Netball experiences. All participants will receive a Julie Corletto Netball Clinics inspired T-Shirt.
The Julie Corletto Netball clinics held in the School Holidays are targeted at 7 – 15 year olds, however Julie is able to tailor clinics to older participants, rep teams and seniors.
Wednesday 17th April from 9am – 12 noon
Frankston & District Netball Association – Jubilee Park, 85 Hillcrest Road, Frankston