This festive season our Strawberry Squad, 'Little Berries' can experience the joy of creating Christmas inspired treats each week.
Week 1: Create handmade Rocky Road : December 3rd & 5th
Your little berries will use high quality Belgian chocolate, honey comb, freeze dried berries, marshmallows, coconut and biscuits to make two delicious rocky road slices, alongside designing their own personalised packaging to make the perfect Christmas gift!
Week 2: Christmas cookie decorating : December 10th & 12th
Your little berries can experience the art of decorating their very own cookies for Santa and his reindeers when they deliver your presents on Christmas Eve! Your little berries will decorate 4 shortbread biscuits with colourful icing and toppings to create the perfect Santa- worthy treat.
Week 3: Choc dipped Christmas-themed strawberries : December 17th & 19th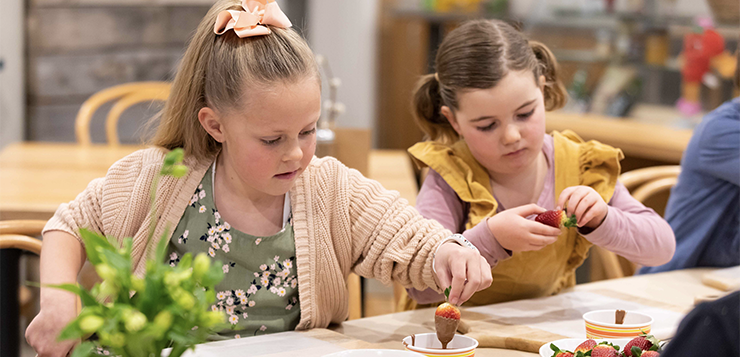 Your little berries will create their very own Sunny Ridge Christmas themed strawberries in delicious Belgian chocolate and decorate with yummy sprinkles. Your little berries will receive a container to take home their 7 decorated strawberries.
Sessions run each Tuesday and Thursday from 9.30am – 11am.
Each session will also include a Sunny Ridge colouring in and a farm talk to learn more how strawberries are grown and a tour of the farm.
Spaces are limited and bookings are required.
For more information, please visit our website.