Your guide to businesses in your area offering takeaway, online ordering and payment, change in collection procedures or home delivery.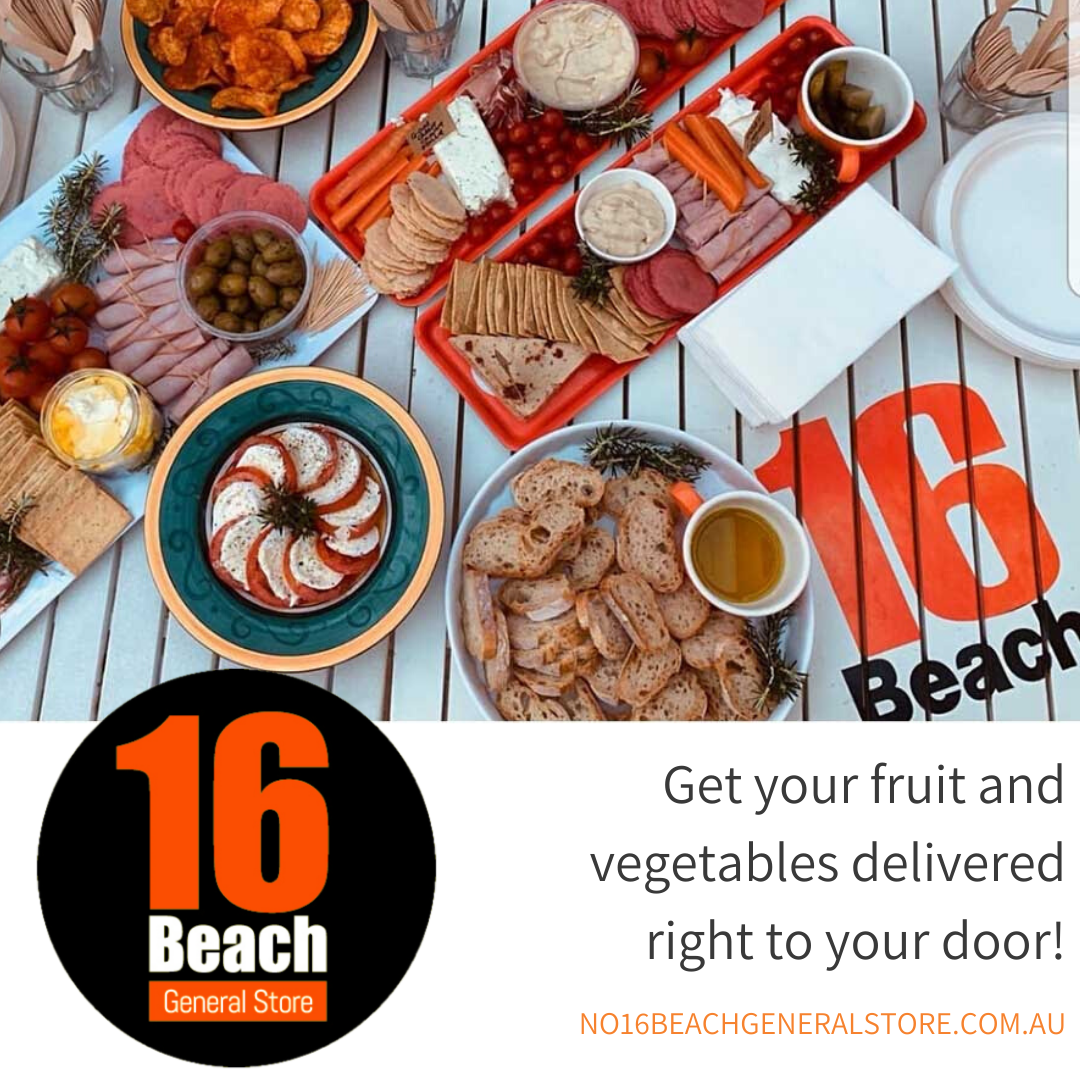 Get your fruit and vegetables delivered right to your door. Fresh and organic fruit and vegetable boxes available now.
Open 7 days. Free delivery to local suburbs. Orders must be placed before Thursday for delivery on Friday.
Please call or text through your order to 0491 203 991
No16 Beach General Store, 414 Tasman Drive, Rye
---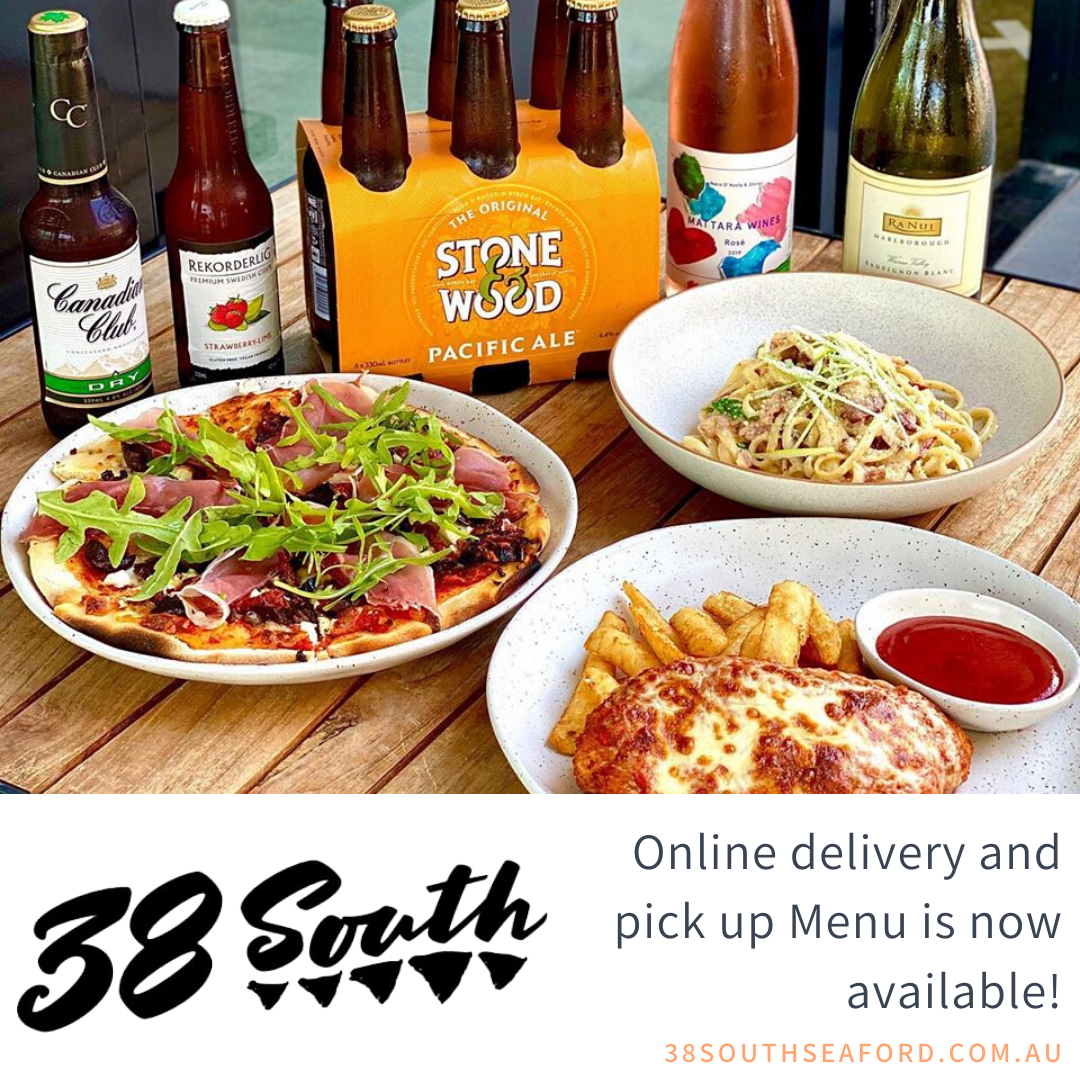 38 South New Online Delivery and Pick Up Menu is now available! Includes Beer, Wine and RTD's! Burgers to suit everyone, parma's, pasta, pizza, salads and even a kids menu! Pick up menu includes all your breakfast and lunch favourites.
Pick Up Trading Hours: Mon & Tue 7am to 3:00pm and Wed – Sun 7am to 8:00pm
Delivery Trading Hours: Wed – Sun 12pm to 8:00pm
Delivery suburbs: Seaford Carrum, Patterson Lakes, Sandhurst, Bonbeach, Frankston, Carrum Downs, Skye & Kannanook
Check out our website for menu or phone us on 9024 0138 to place your order.
1 / 131 Nepean Hwy Seaford. www.38southseaford.com.au
---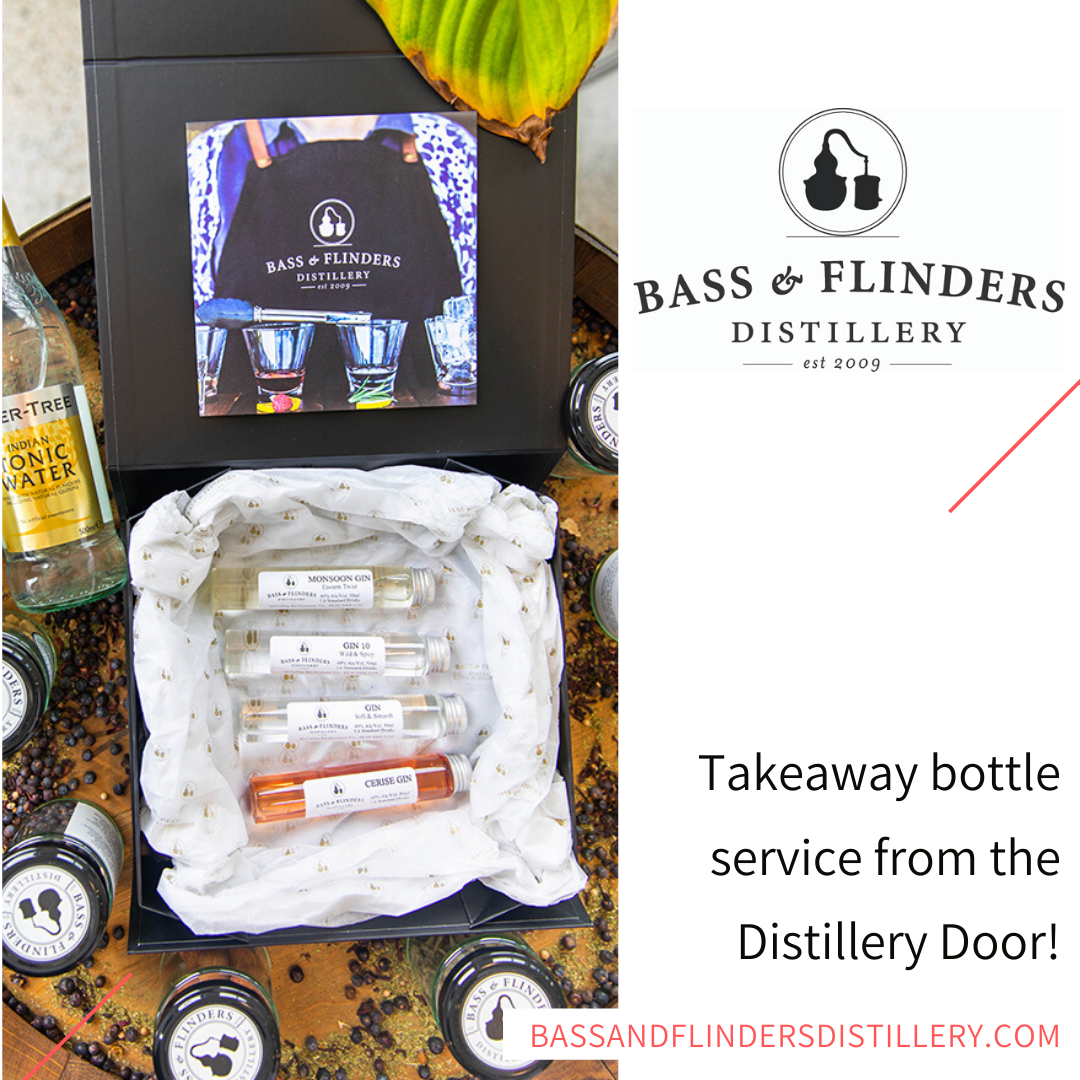 Takeaway bottle service available from our Distillery Door at Bass & Flinders Distillery
Hand Sanitiser, At Home Gin Masterclass kits, In-Home Tasting packs, Gin, Brandy and Liqueurs all available for purchase.
Order online to click and collect, or visit us Monday–Saturday, open 11am-5pm.
40 Collins Road, Dromana. Ph 5989 3154
---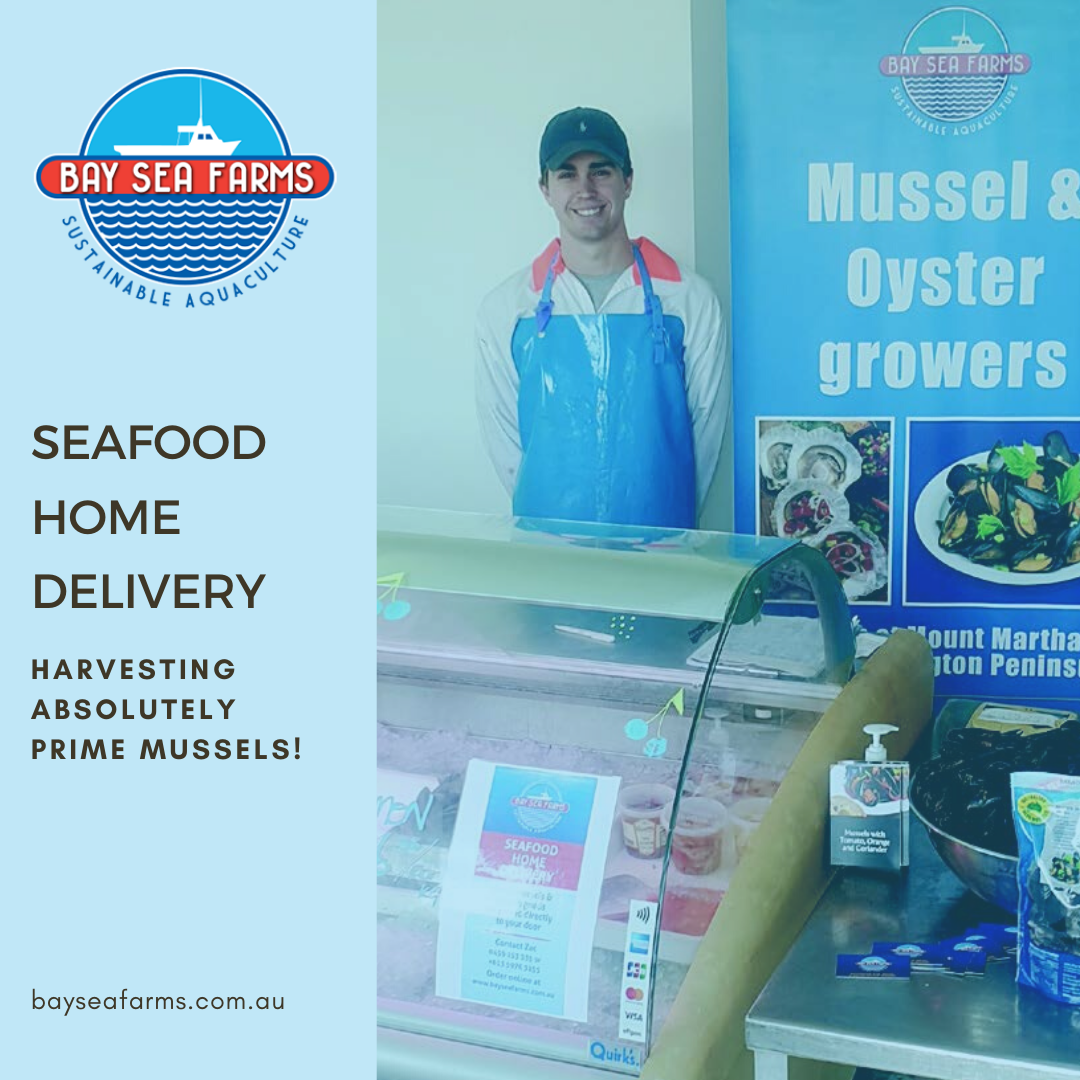 BAY SEA FARMS are harvesting absolutely prime mussels at the moment! You can pick them up from our factory outlet or we can deliver them to you within the Mornington Peninsula together with our fresh local and sustainably sourced fish and other seafood products.
Please call the shop Phone 5976 3155, Zac 0459 153 535 or Peter 0412 522 544
21 Bennetts Road Mornington
---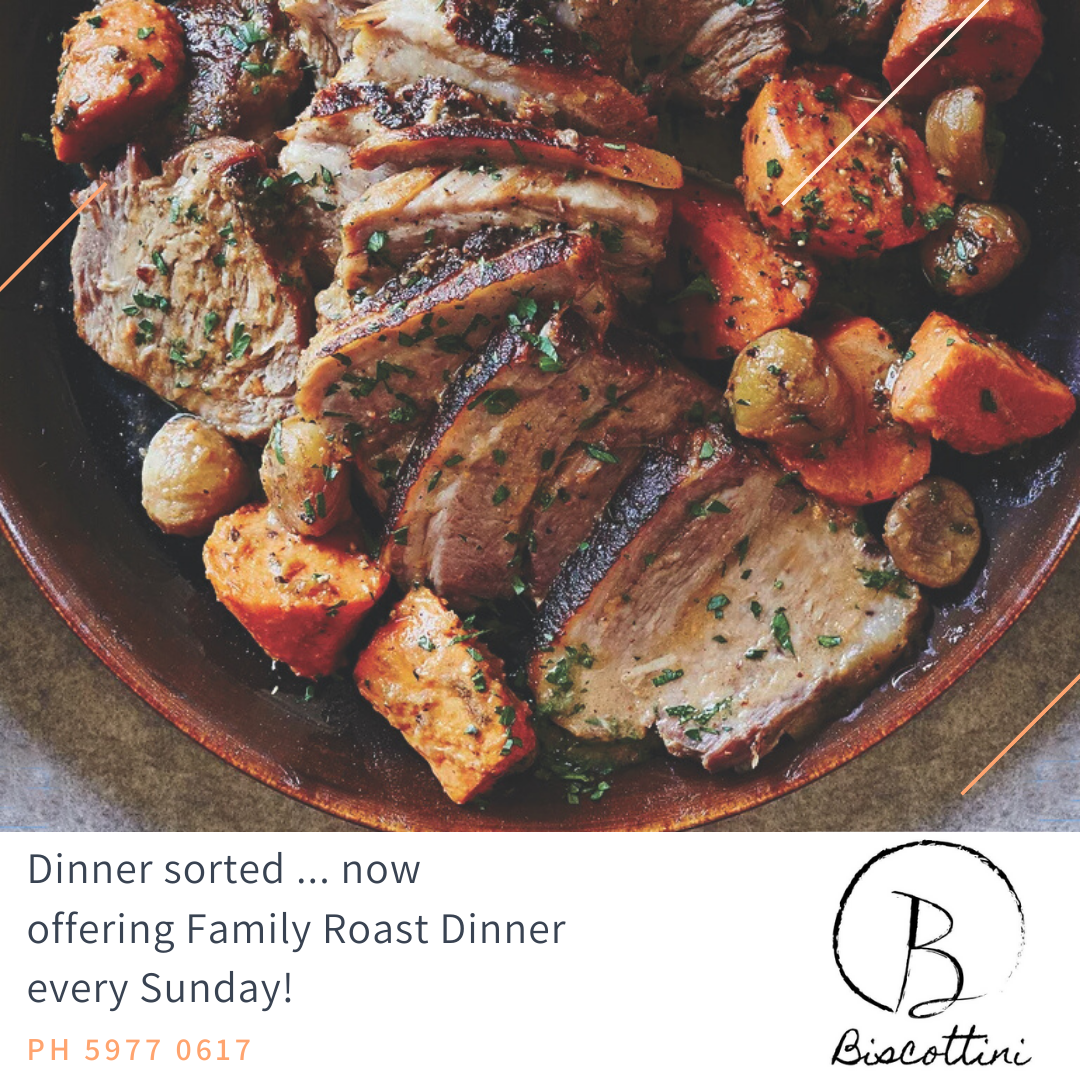 CLASSIC ROASTS EVERY SUNDAY LUNCH AND DINNER!
Home delivered to Mornington $5. From $39, feeds a family of four. Choose chicken, beef brisket or pork. Order by Sat 12pm for pick up Sunday 11am-3pm
We also have a range of other delicious, fresh and healthy ready to heat meals and salads to choose from. Including parmas, pastas, burgers, homemade gnocchi and lasagna and family packs. Take-away coffees also available.
Phone through your order or pop in quickly and we will pass it through our coffee window.
Pick up open 7.30am till 6pm daily for pickup. Tap and go!
Ph 5977 0617 |

157-159 Main St Mornington | Website
---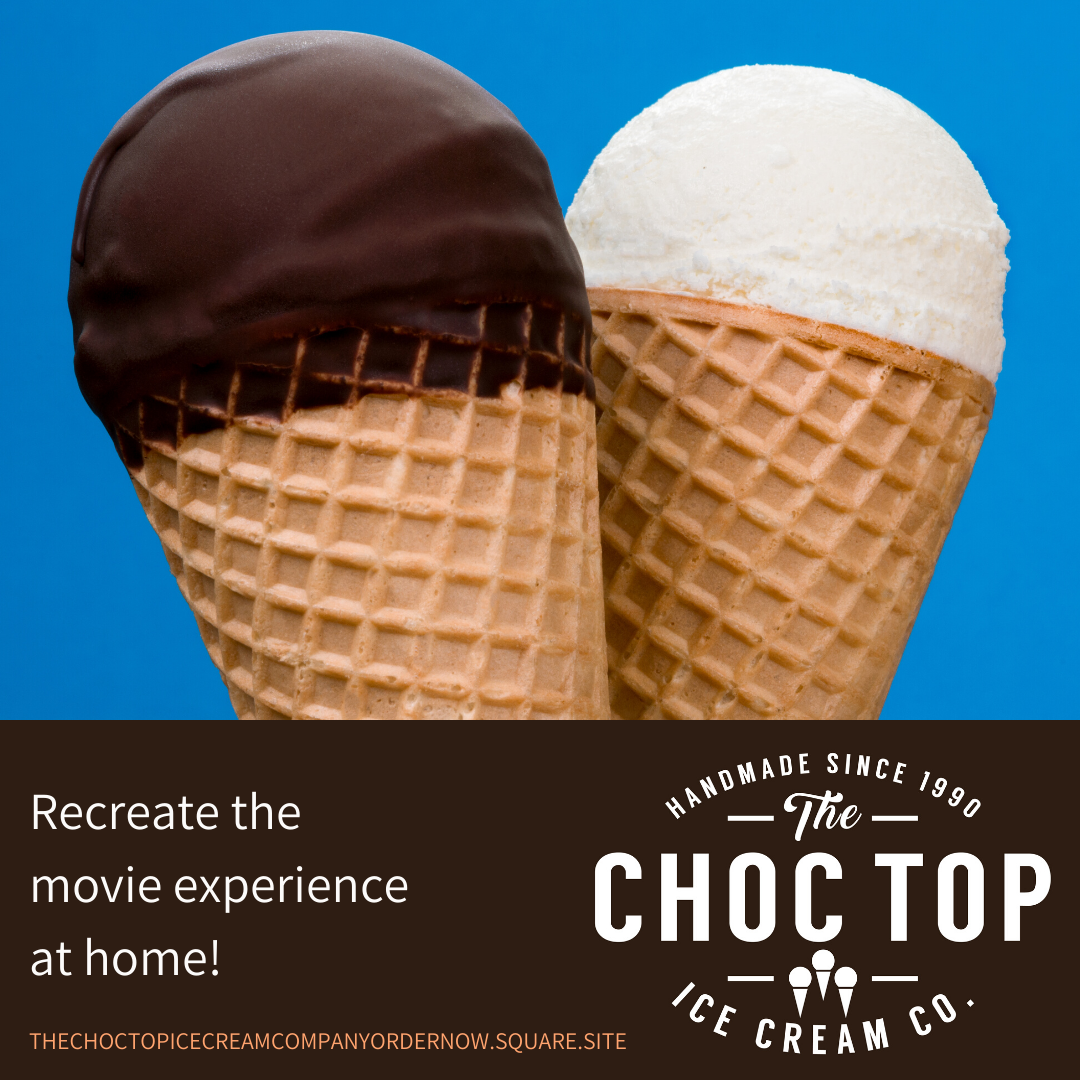 ENJOY QUALITY CHOC TOPS AT HOME! The Choc Top Ice Cream Co. is now offering a range of delicious choc top packages that can be purchased online, picked up from our factory and enjoyed in the comfort of your own home.
If you can't get out to the movies……thankfully you can recreate the movie experience at home. Simply place an order online and then pick up your order on Friday between 12 noon and 6pm.
All our choc tops are made with premium quality ingredients and they taste great!
---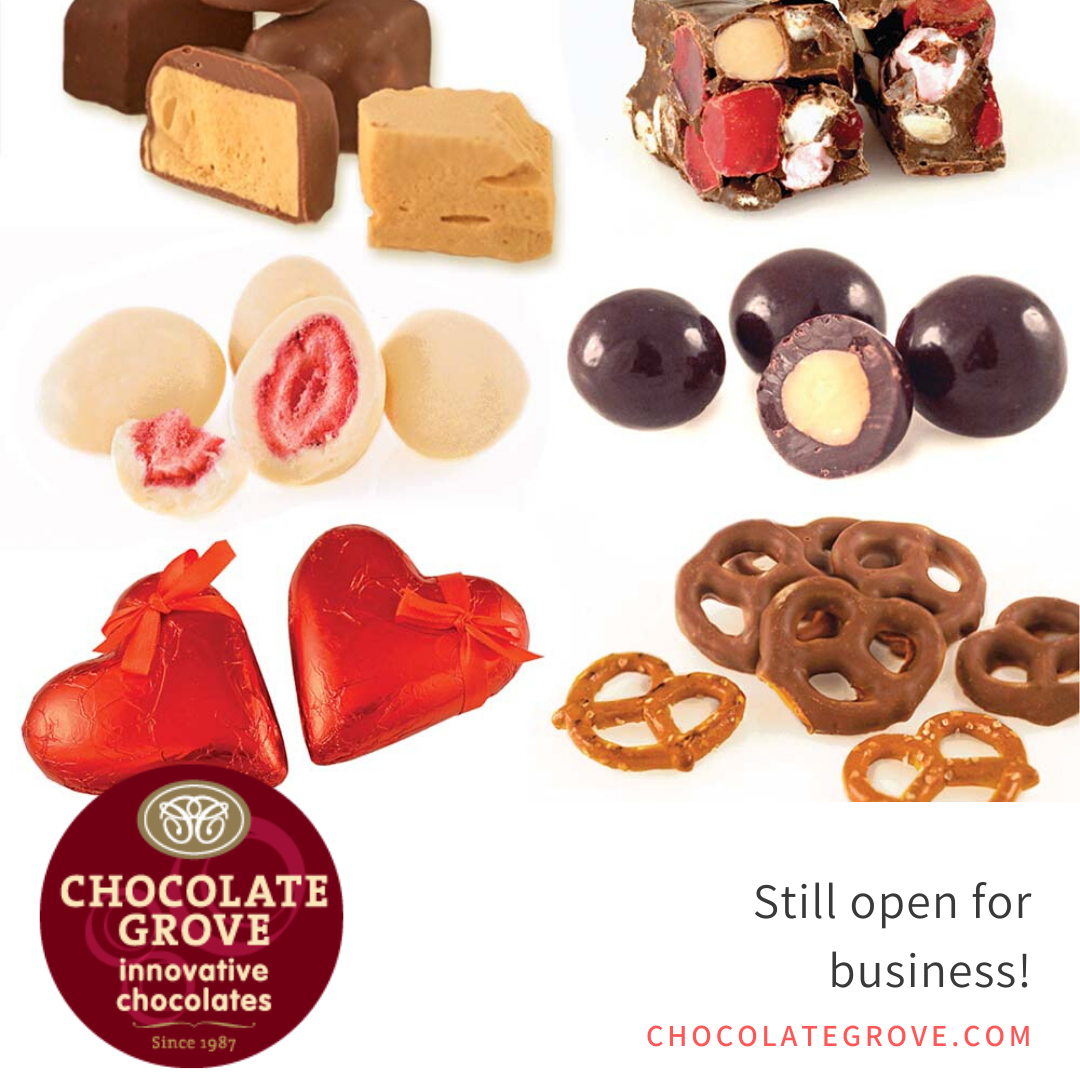 WE ARE STILL VERY MUCH OPEN FOR BUSINESS!
Come and surprise yourself with a visit to a chocolate shop that will amaze with its variety, wild flavours and innovation.
Have you tried milk chocolate covered salt and vinegar crisps or pretzels, chocolate pizzas or even dates in the dark? It's mind blowing!
We are open Monday to Thursday 8am-5pm, Friday 8am to 6pm and Saturday 12noon-4pm.
Chocolate Grove Shop & Living History Centre, 48 – 50 Aster Avenue, Carrum Downs
---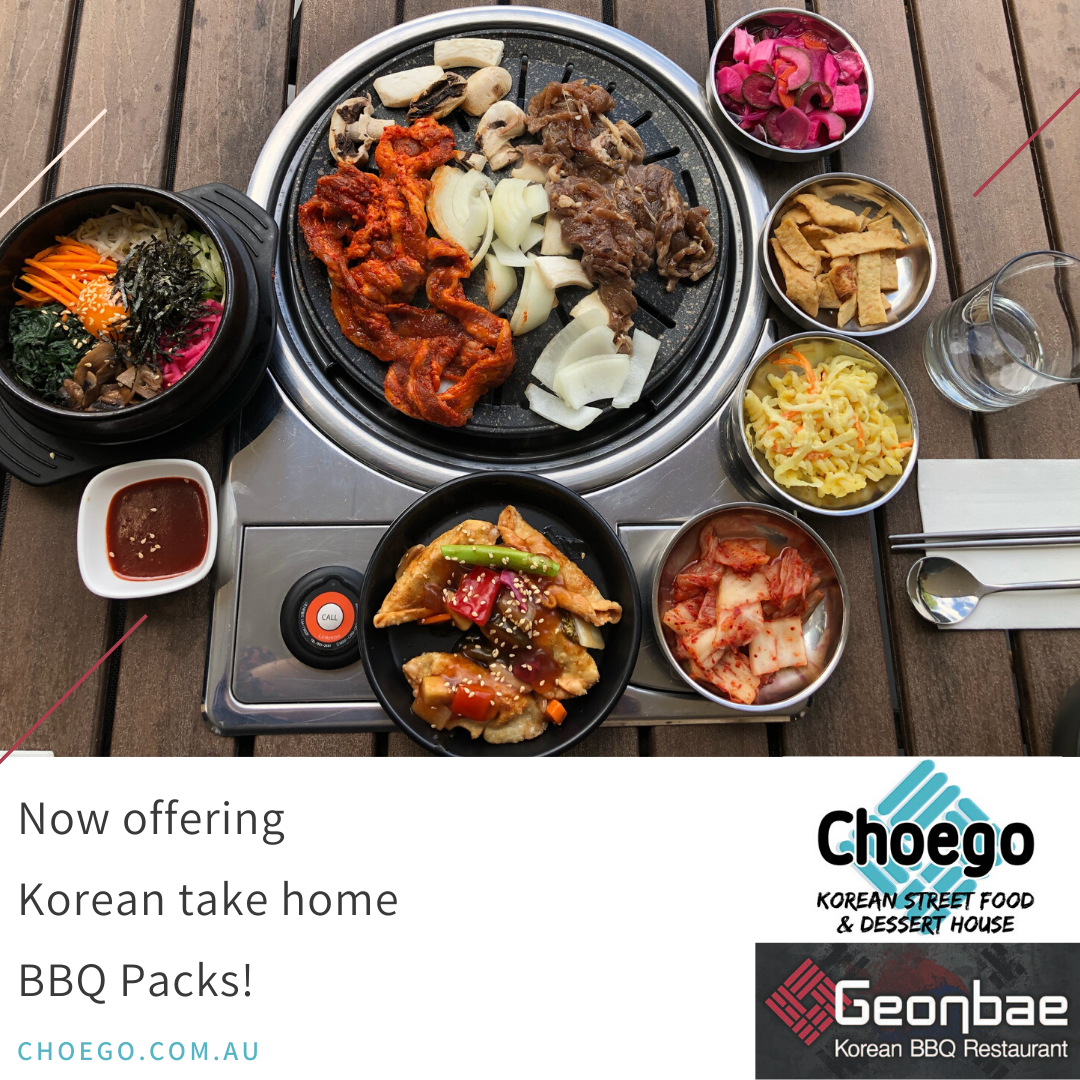 Frankston's favourite Korean restaurant 'Geonbae' is now operating out of its sister store 'Choego', dishing up a modified Geonbae menu, with bubble tea. FREE DELIVERY to Frankston & surrounds. Frankston's only Korean takeaway & delivery!
NOW OFFERING KOREAN TAKE HOME BBQ PACKS.
We provide the BBQ, meat, sides & all trimmings. Celebrations at home with an authentic Korean BBQ experience. Menu range on website.
Book by 12pm each day. BBQ packs are pick up only.
Geonbae@Choego is located at 16 Shannon St Mall, Frankston. Ph 9770 2777
---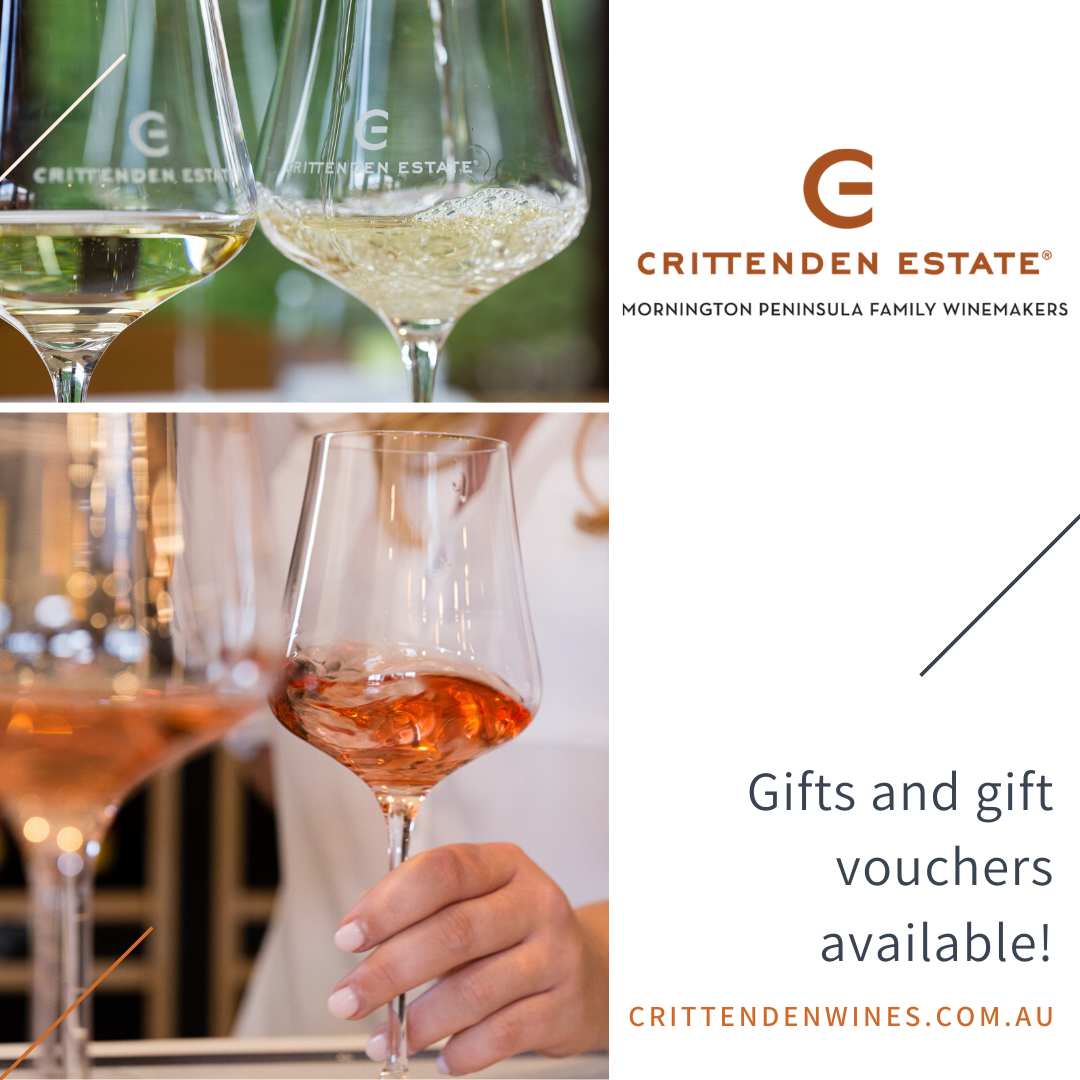 Visit crittendenwines.com.au gifts and gift vouchers. Crittenden Wine Centre is currently open Monday through Saturday 10:30 – 4:30 for sales only (no tastings).
25 Harrisons Rd Dromana. Ph 5987 3800
---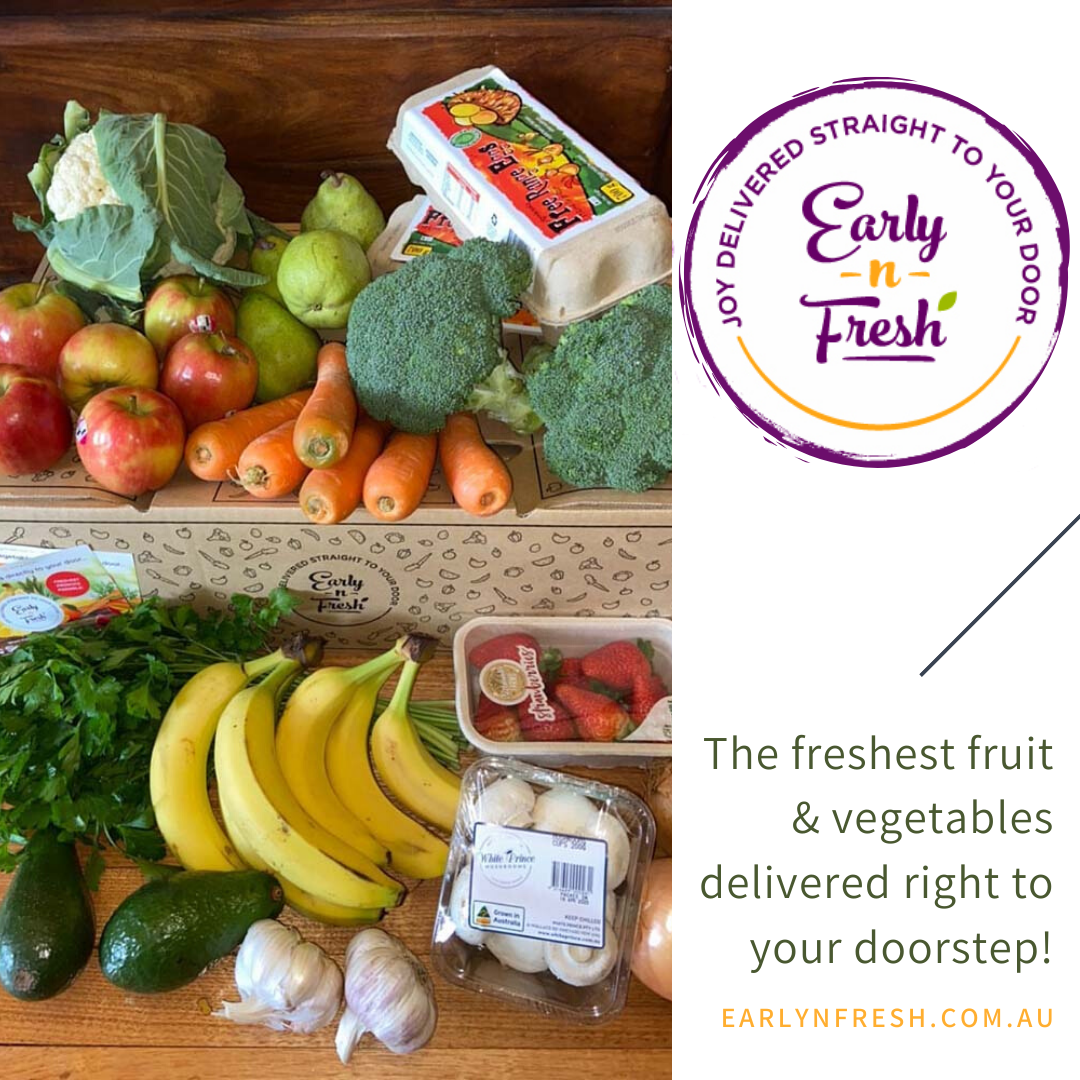 Early'N'Fresh is here to enable you to have the freshest fruit & vegetables delivered right to your doorstep, only hours after it is picked up from the market.
We want to deliver to our customers only the items that they require, not a pre-made mixed box where some items would go to waste.
---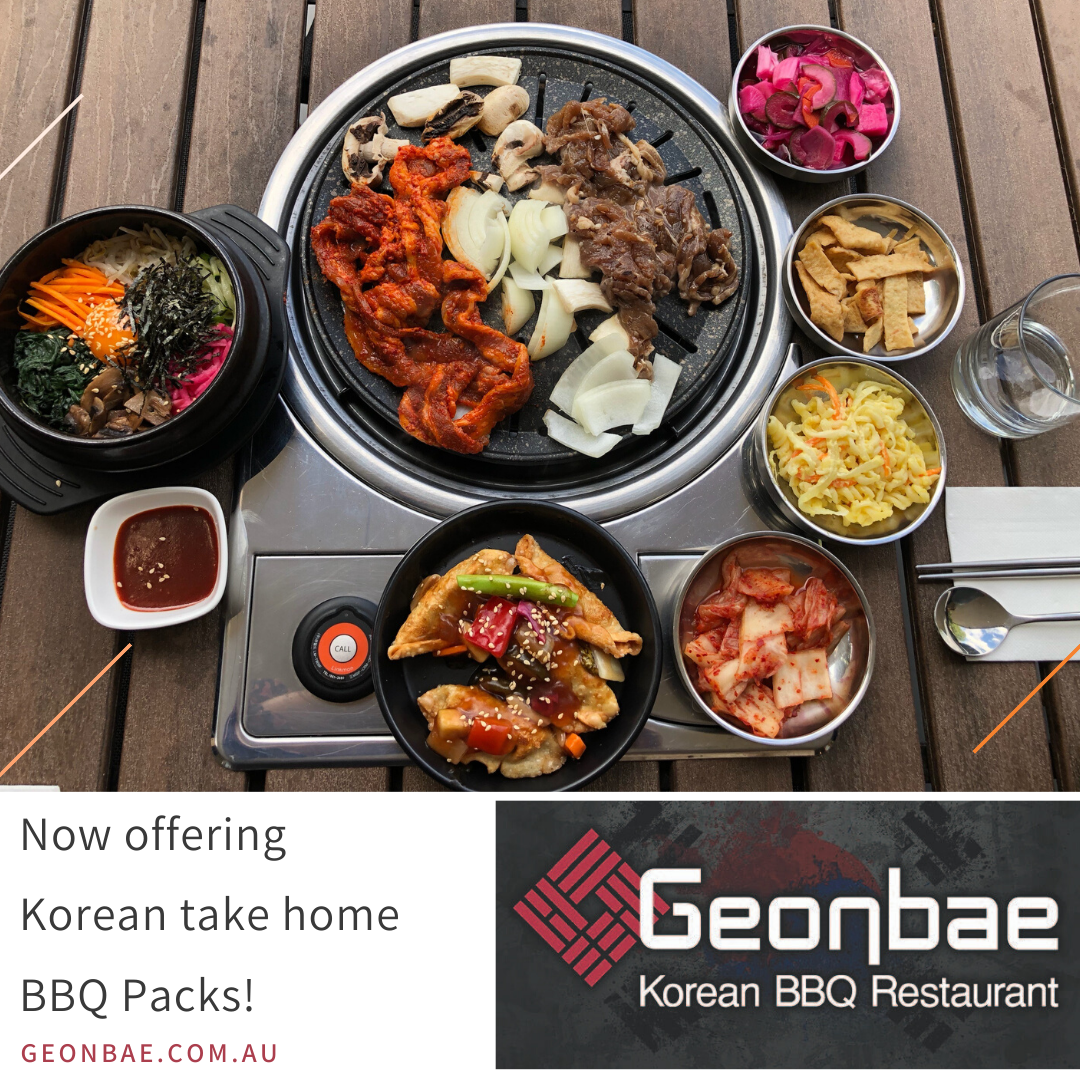 Hastings favourite Korean restaurant 'Geonbae' is now offering pick up & free delivery to the Westerport area on takeaway menu and specials with alcohol including Soju.
NOW OFFERING KOREAN TAKE HOME BBQ PACKS. We provide the BBQ, meat, sides & all trimmings. Celebrate at home with an authentic Korean BBQ experience. Book by 12pm each day. Pick up only. Book early to avoid disappointment for Mother's Day!
Check out the menu: www.geonbae.com.au
Follow on socials: @geonbaehastings
27 Marine Pde, Hastings Ph 5916 1688
---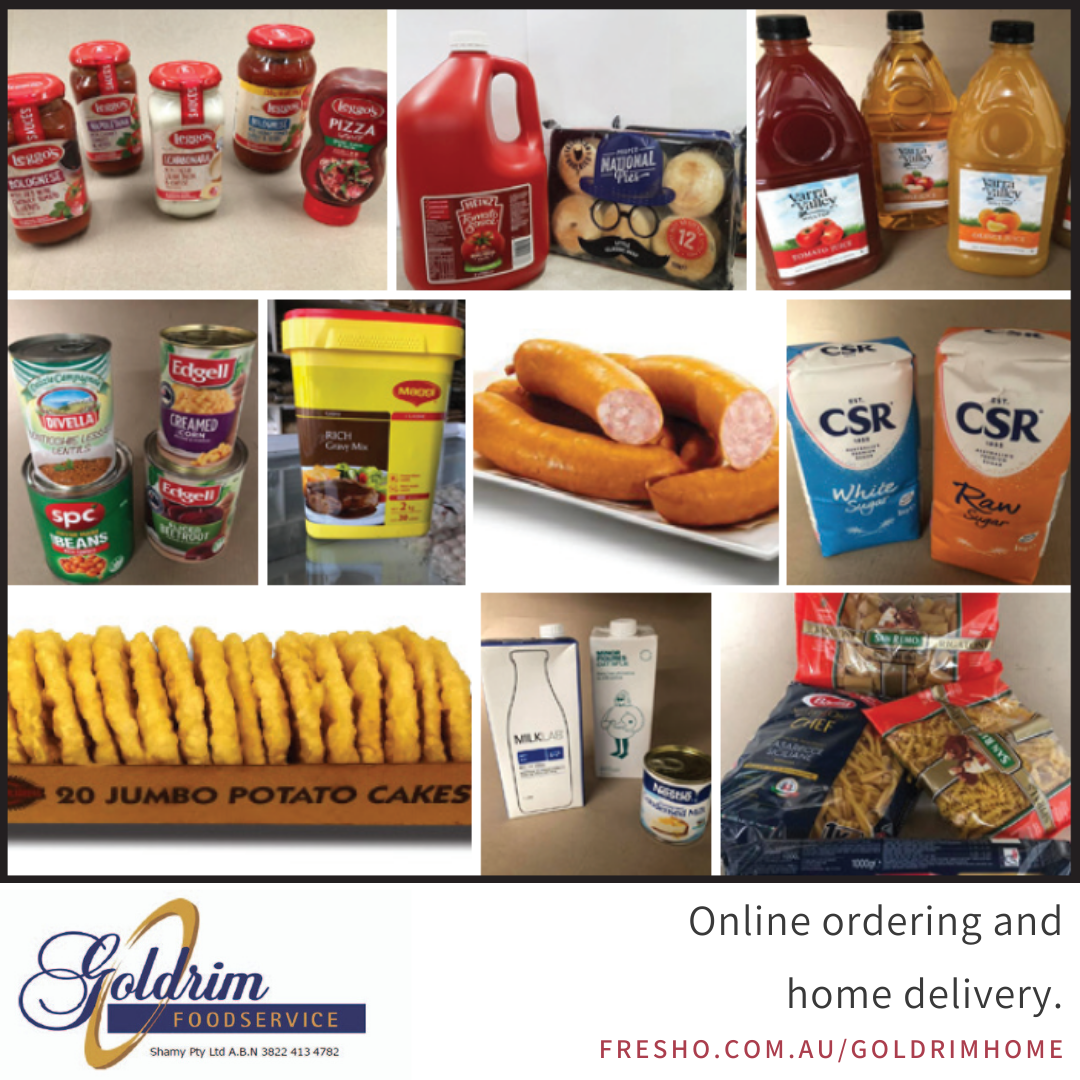 Goldrim, the Peninsula's premier food service distributor, now with online ordering and home delivery. Conveniently located in Rosebud. We stock 1,000's of frozen, cool room and dry-good ingredients and ready made products.
Home delivery in the Mornington Peninsula area FREE DELIVERY for transactions $100 and over, $10 delivery fee for deliveries valued between $50 and $100. Minimum $50 spend.
---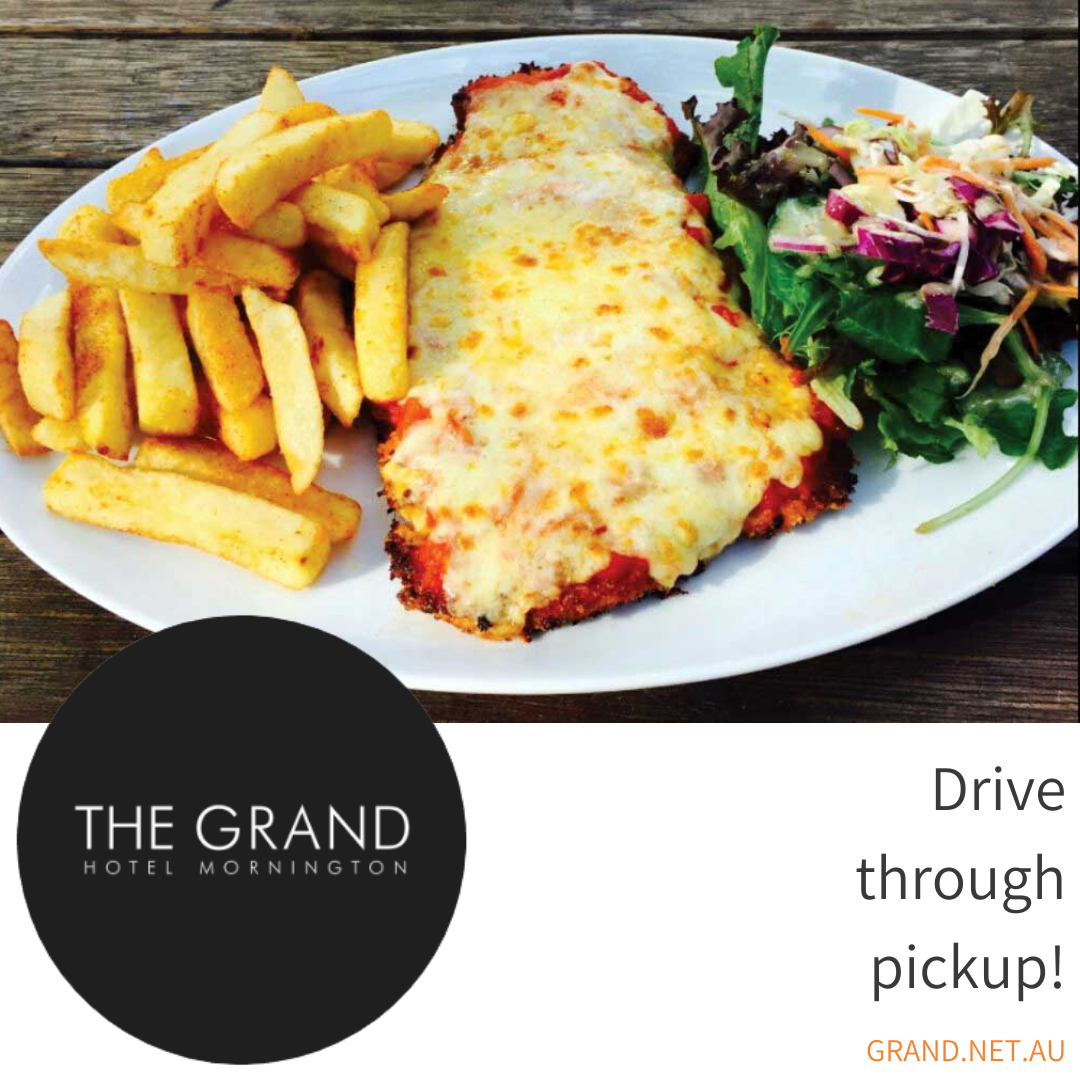 The Grand is still providing our full take away menu to make sure you are able to get the same delicious meals even with the restaurant closed!
DRIVE THROUGH PICK UP available via the bottle shop at rear of 124 Main Street Mornington. No need to even get out of the car for all your favourites, including the classic parma, eggplant parma, lasagne, roast chicken, curries, beef & steak burgers and sticky date pudding.
Lunch 12 – 2.30 pm  |  Dinner 6 – 8.30 pm
Seniors hour and discounted menu from 5pm to 6pm
Full bottle shop range also available.
See website and facebook page for menus and drink specials.
Phone 5975 2001 to order.
---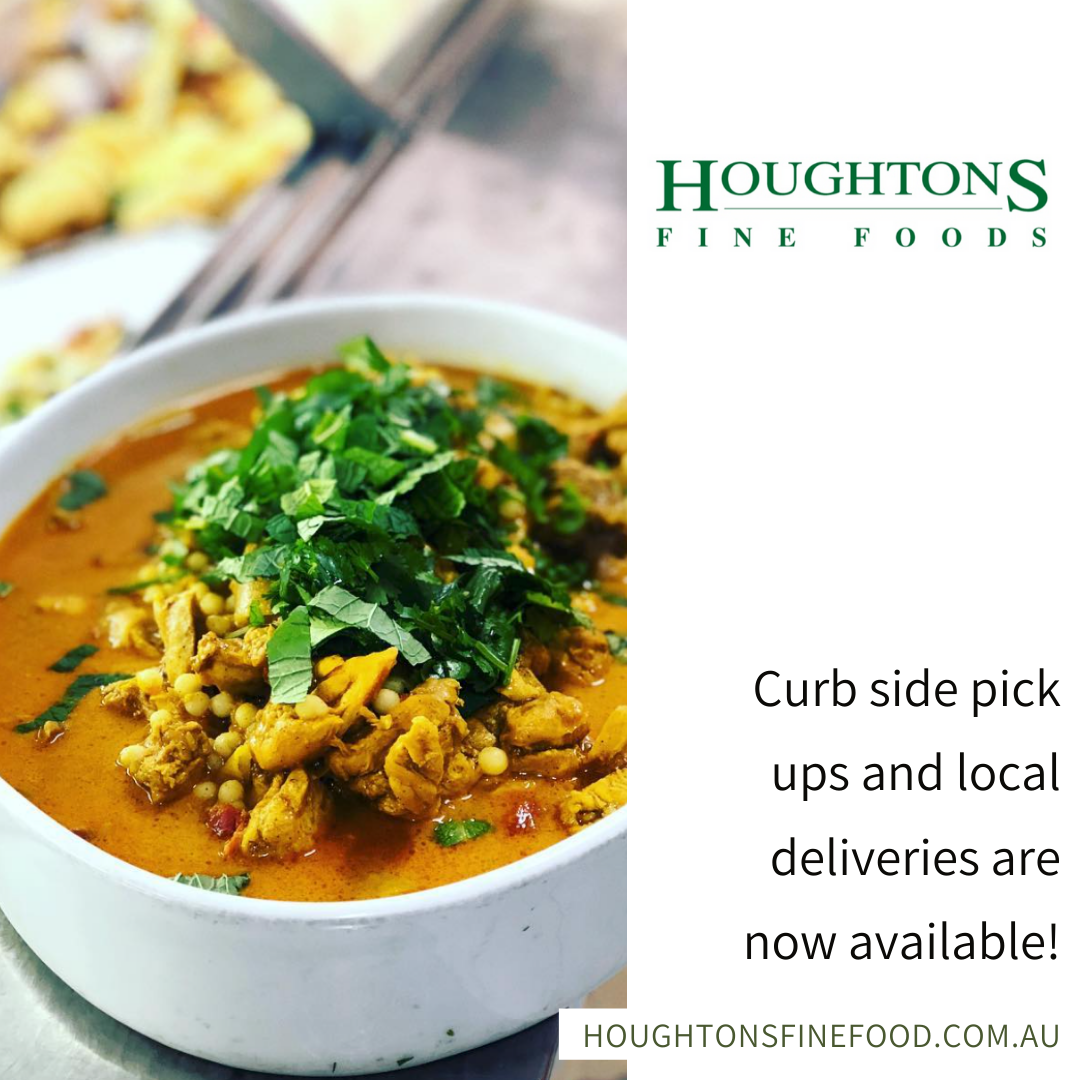 MORNINGTON PENINSULA'S FINEST FOOD STORE! For over 30 years Houghtons Fine Foods has been providing the Peninsula with high quality, gourmet take home meals. These homemade meals are ready to be heated and are freezable – we make cooking effortless!
We are pleased to announce that curb side pick ups and local deliveries are now available.
Phone or visit us in store, open 7 days!
7/59 Barkly Street, Mornington. Ph: 5975 2144
---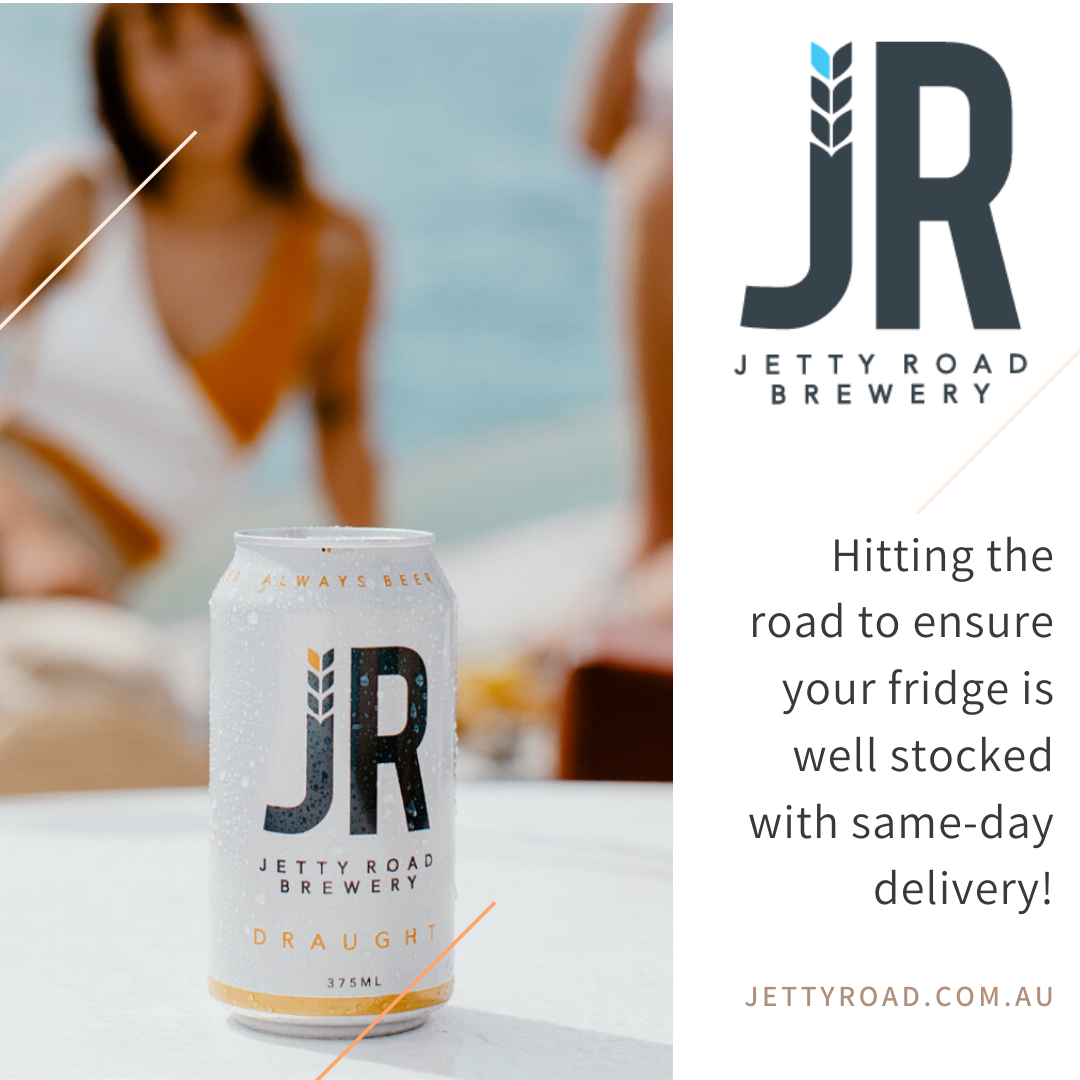 Hitting the road to ensure your fridge is well stocked with same-day delivery, seven days a week for the Mornington Peninsula and its immediate surrounds.
Choose from our selection of ten delicious local beers at www.jettyroad.com.au
Open 7-days 12pm – 5pm
---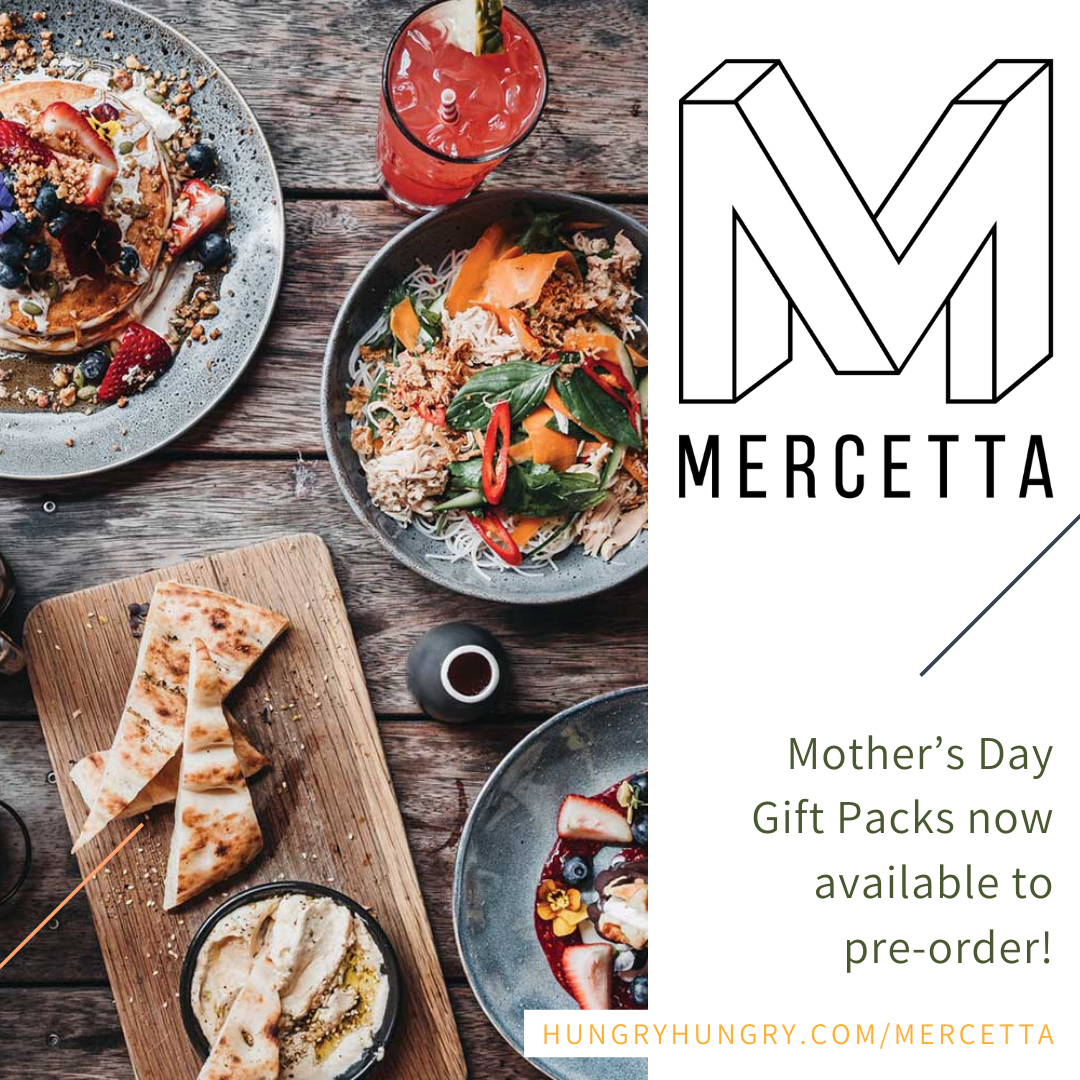 Pre-order up to 7 days in advance for weekend delivery orders. Pickup anytime or FREE weekend delivery (*$50 min spend) between 8.30am – 1pm to Mornington, Mt Martha and Mt Eliza.
OPEN 7 DAYS 7am – 2pm
Visit our socials for more info and for all the latest updates @mercetta115
115 Main St Mornington. Ph 5975 1714
---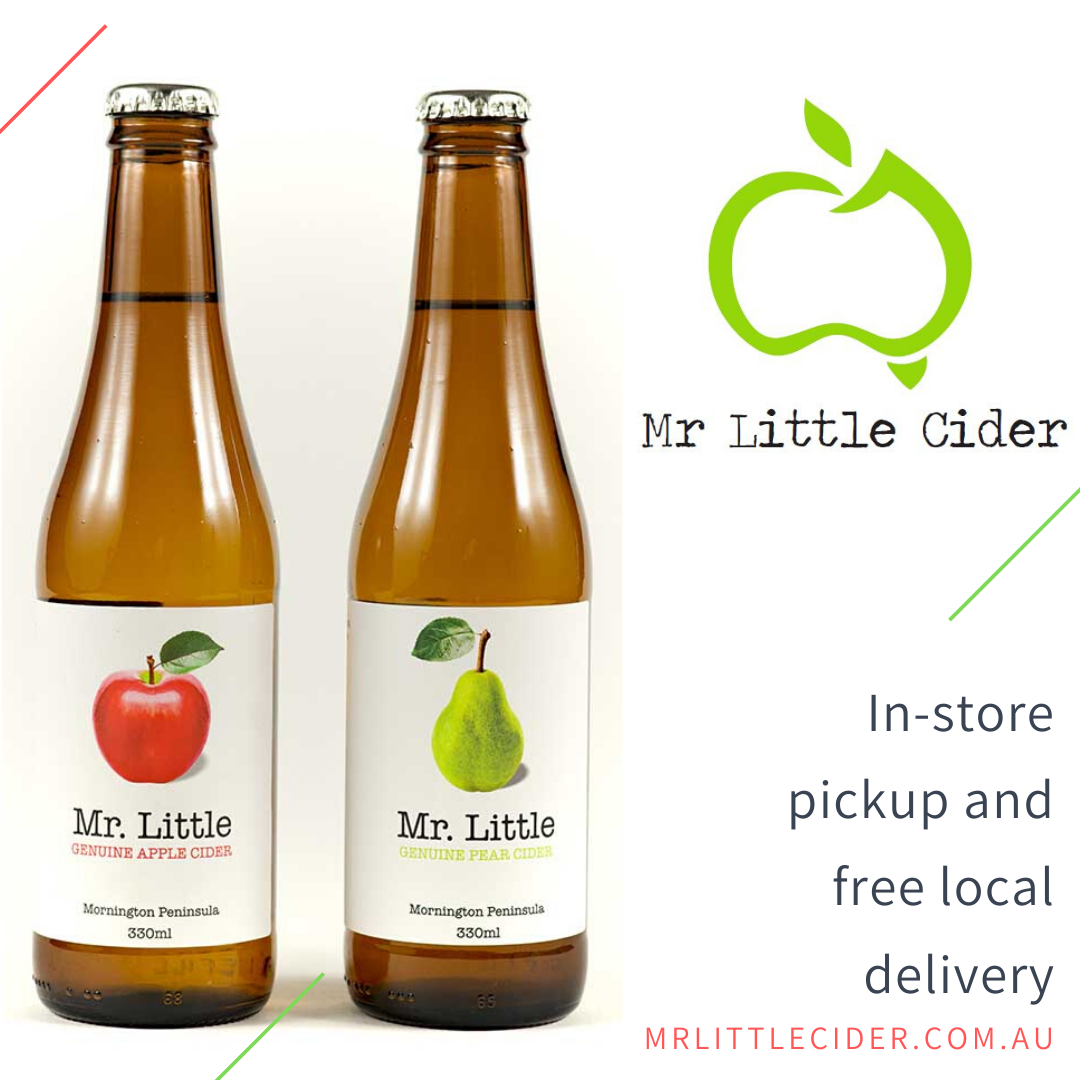 An apple a day keeps the doctor away – but apples with bubbles are much more fun!
Mr. Little Cider is a small family run craft cider producer located in Dromana with a range of traditional ciders alongside a range of fruit infused ciders.
We are open Thursday to Sunday for in-store pickup and we also offer free local delivery.
---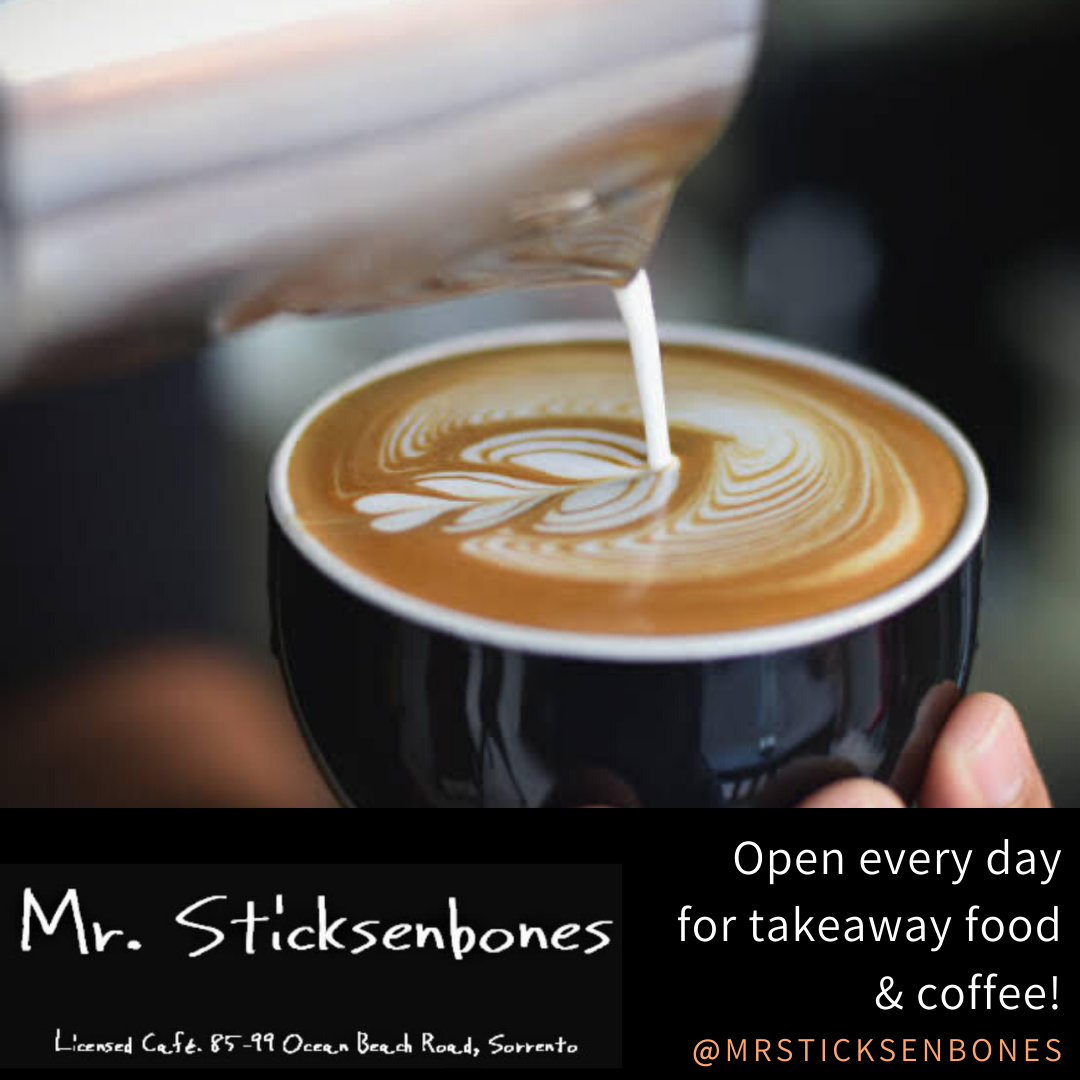 OPEN EVERYDAY FOR TAKE AWAY FOOD & COFFEE FROM OUR FRONT WINDOW
Menu includes favourites such as toasties, salads and daily soup specials. Enjoy now or take home for later!
Come visit us at 99 Ocean Beach Rd, Sorrento (temporary trading hours 8am to 1pm)
COFFEE IS ALWAYS A GREAT IDEA!
Coffee by INDUSTRY BEANS of Fitzroy
---
THE SPRINGS, HOME DELIVERED!
Food, beverages, retail therapy to nourish your body and soul.
With a focus on fresh, healthy and local ingredients, Peninsula Hot Springs has launched a home delivered dining menu.
Take time out and relax while we bring the essence of the springs to your home.
Available for local delivery daily 7 days a week.
---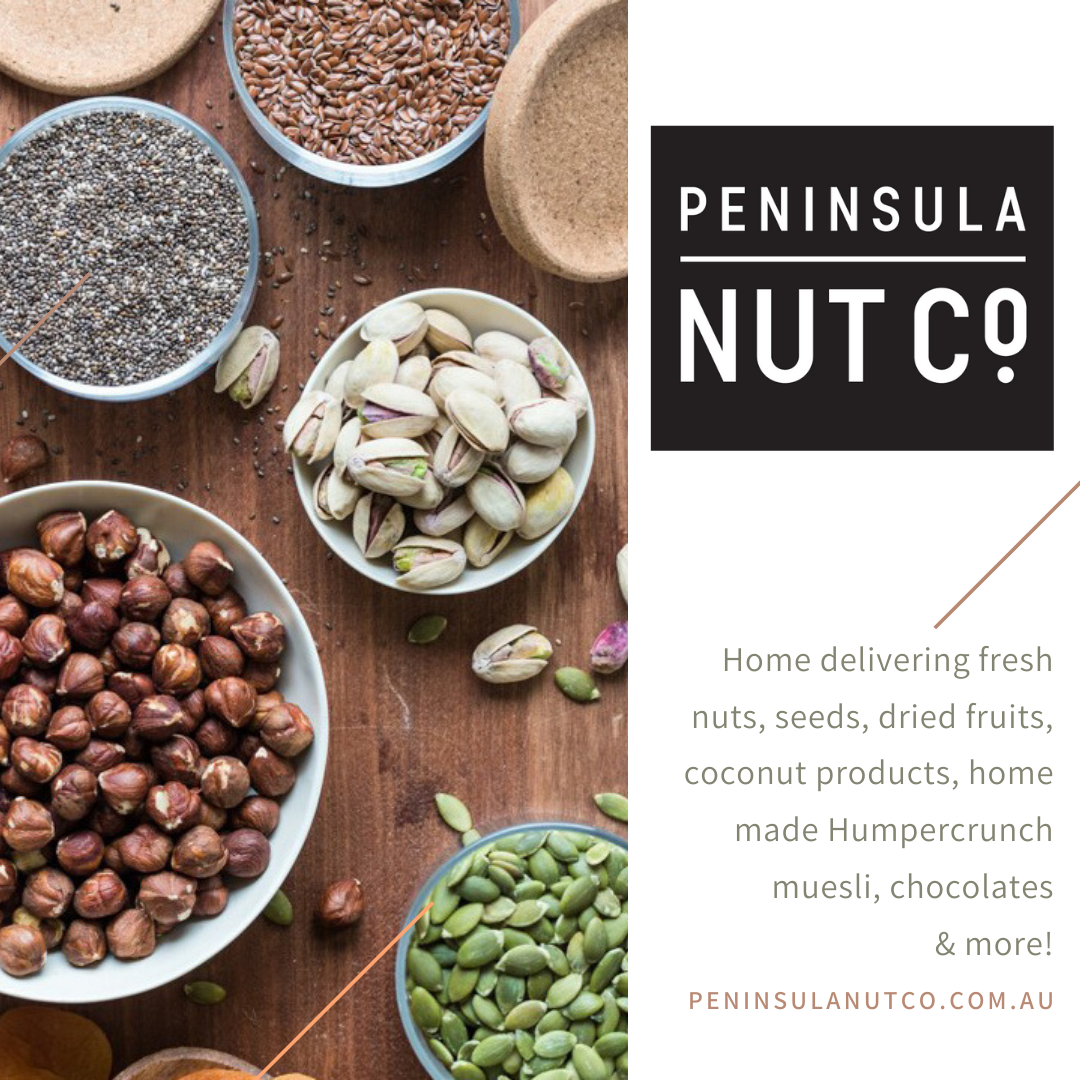 PENINSULA NUT CO Home deliveries of fresh nuts, seeds, dried fruits, coconut products, home made Humpercrunch muesli, chocolates and more. Currently free delivery to Mornington Peninsula for orders over $30 by using code MORNPEN.
---
READY TO GO!
Delicious roast meals, veggie packs, meat n chips or scrumptious lamb, beef, pork or chicken rolls.
Provide us with colour and registration of your car & park in the marked spots, and we will bring your order to your car as part of our contactless pick up service.
We are also offering FREE DELIVERY to local areas 11am to 2pm and 5pm to 8pm 7 days a week.
*FREE DELIVERY! mention this ad when ordering LIMITED TIME!
Order and payments Ph 8787 7075 or online reddyroasts.com.au
Corner of Hall road and Lyrebird drive in Carrum Downs
Open 11am – 8pm 7 DAYS A WEEK
---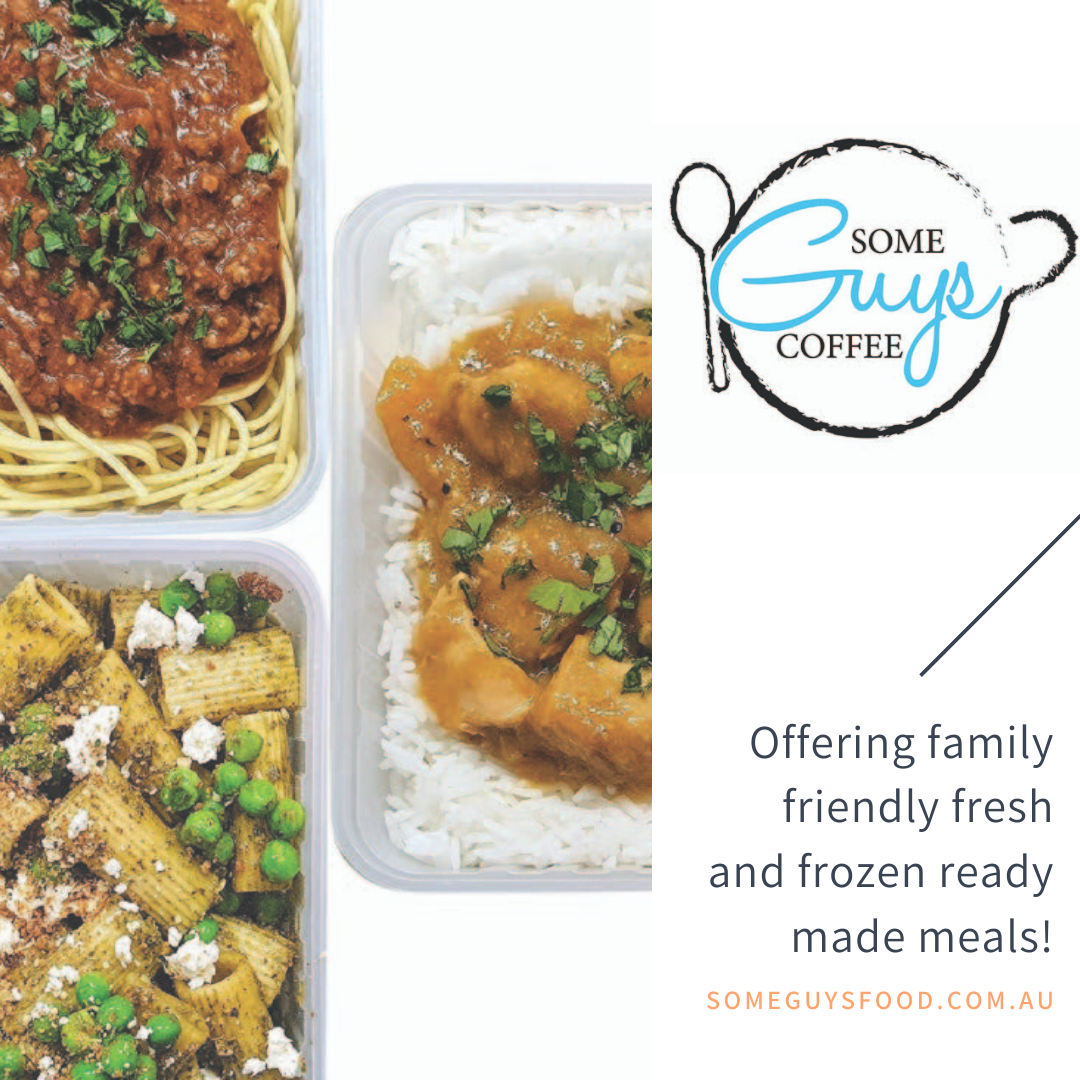 SOME GUYS COFFEE offering family friendly fresh and frozen ready made meals! Available on Tuesday's and Thursday's for pick up, or free delivery along the peninsula and surrounds. Our delicious meals are only $10 each or 5 for $40. Pre order essential by messaging our Facebook page, or email vanessa@someguysfood.com.au
Contact us for our weekly menu and specials.
1/209 Mornington-Tyabb Road, Mornington. P. 0452 220 272
www.someguysfood.com.au
---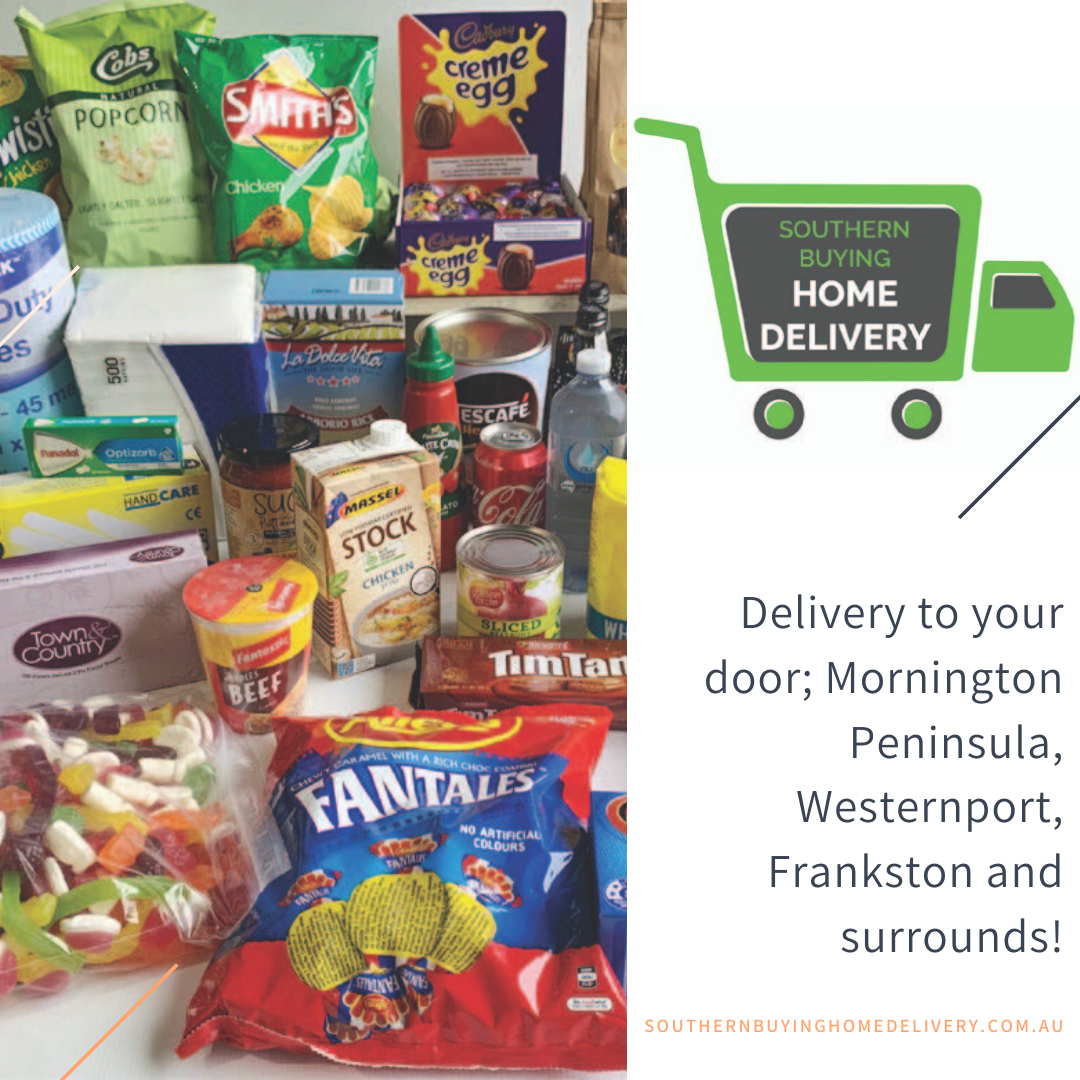 SOUTHERN BUYING HOME DELIVERY – Home Delivery for over 500 items including Groceries, Chocolates, Lollies, Chips, Snacks, Biscuits, Our Red Hill Confectionery Range, Drinks, Juices, Health & Beauty Products, Cleaning Products and more.
Delivery to your door available all over the Mornington Peninsula, Westernport, Frankston and surrounding suburbs. Like us on Facebook to keep up to date with promotions
Promo Code NEWSPAPER at checkout for 10% OFF!
---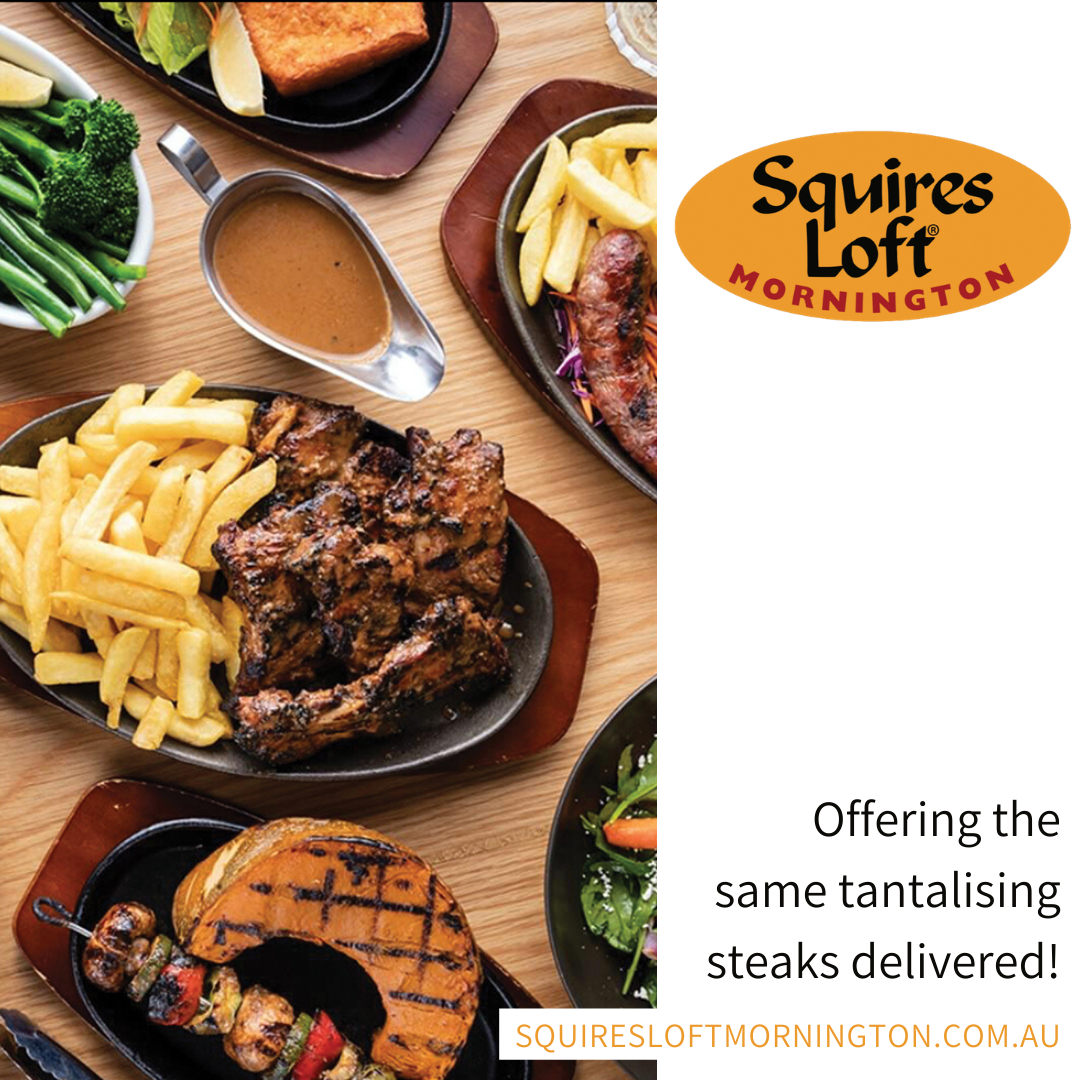 SATISFYING YOUR HUNGER WITH LIFE'S SIMPLE PLEASURE.
You can't go past our delicious steaks, ribs and prawns, cooked to your personal pallet. With a selection of sauces to tempt you one step further. Add a bottle of wine from our wide selection to make your dinner special.
For your full dining pleasure view our THE STEAK SPECIALISTS 'DINE AT HOME' MENU!
FREE DELIVERY to Mornington, Mt Eliza, Mt Martha, Moorooduc Minimum $50 order.
$15 Charge for Frankston South, Frankston, Somerville and Safety Beach FREE delivery for orders over $150
Our menu can be viewed on squiresloftmornington.com.au
Order online or call 5976 8482
104 Main St Mornington
---
TIO TAPAS Y VINO
A touch of Spain on the Peninsula, Tio Tapas Y Vino is now delivering your favourite food and wine.
Offering authentic Spanish Paella, Tapas and Churros.
5-9pm Wednesday to Sunday
Go to www.tiotapas.com.au for online ordering or call us on 03 5904 6937
16 Main Street Mornington VIC 3931
FB: @tiotapasmornington or Insta: @tiotapas
---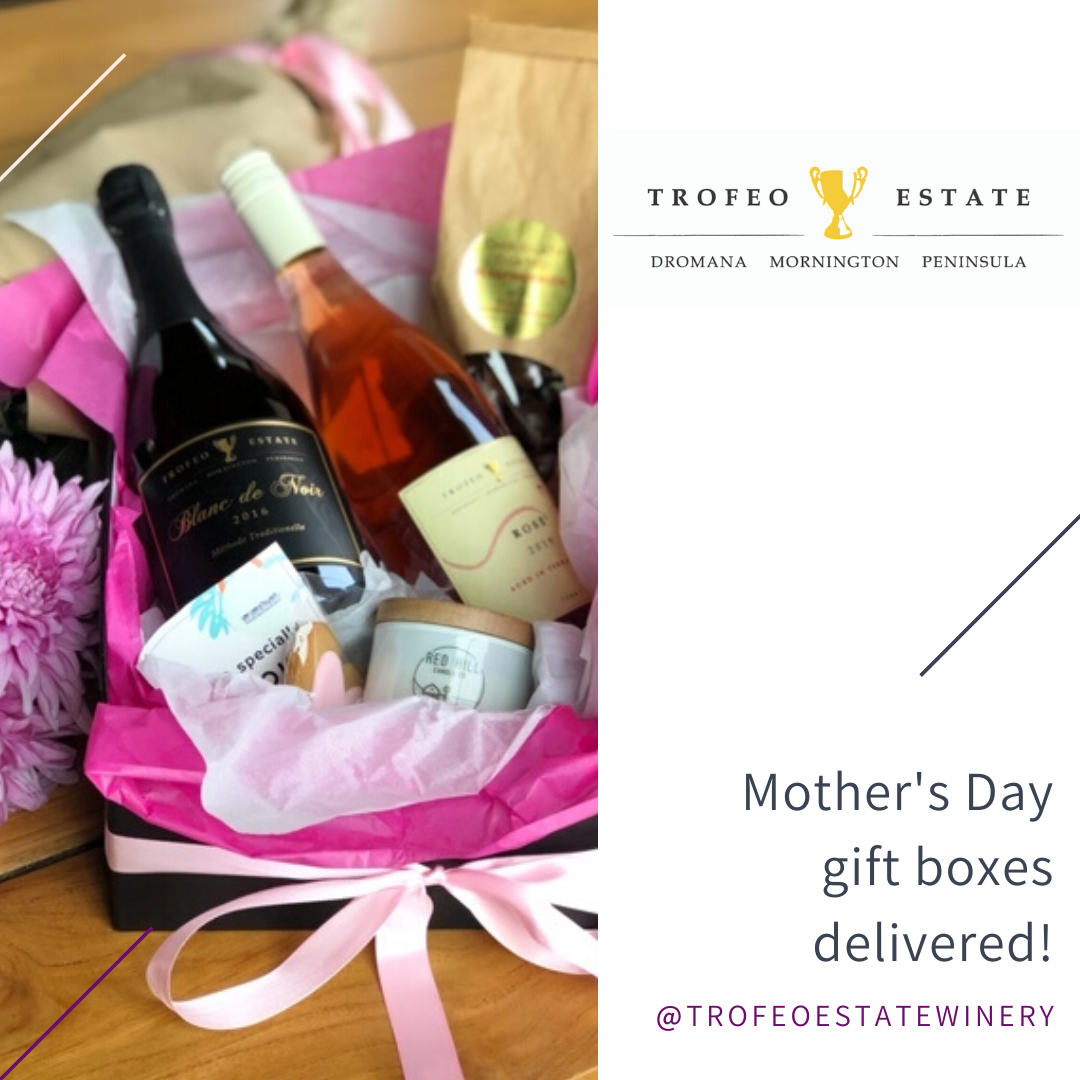 TROFEO ESTATE – Spoil Mum this Mother's Day with Trofeo Estate's gift boxes packed full of local goodies including chocolates, a handmade soy candle and Trofeo wines! With a range of sizes and free local delivery, these boxes are the perfect way to show Mum just how special she is from afar.
---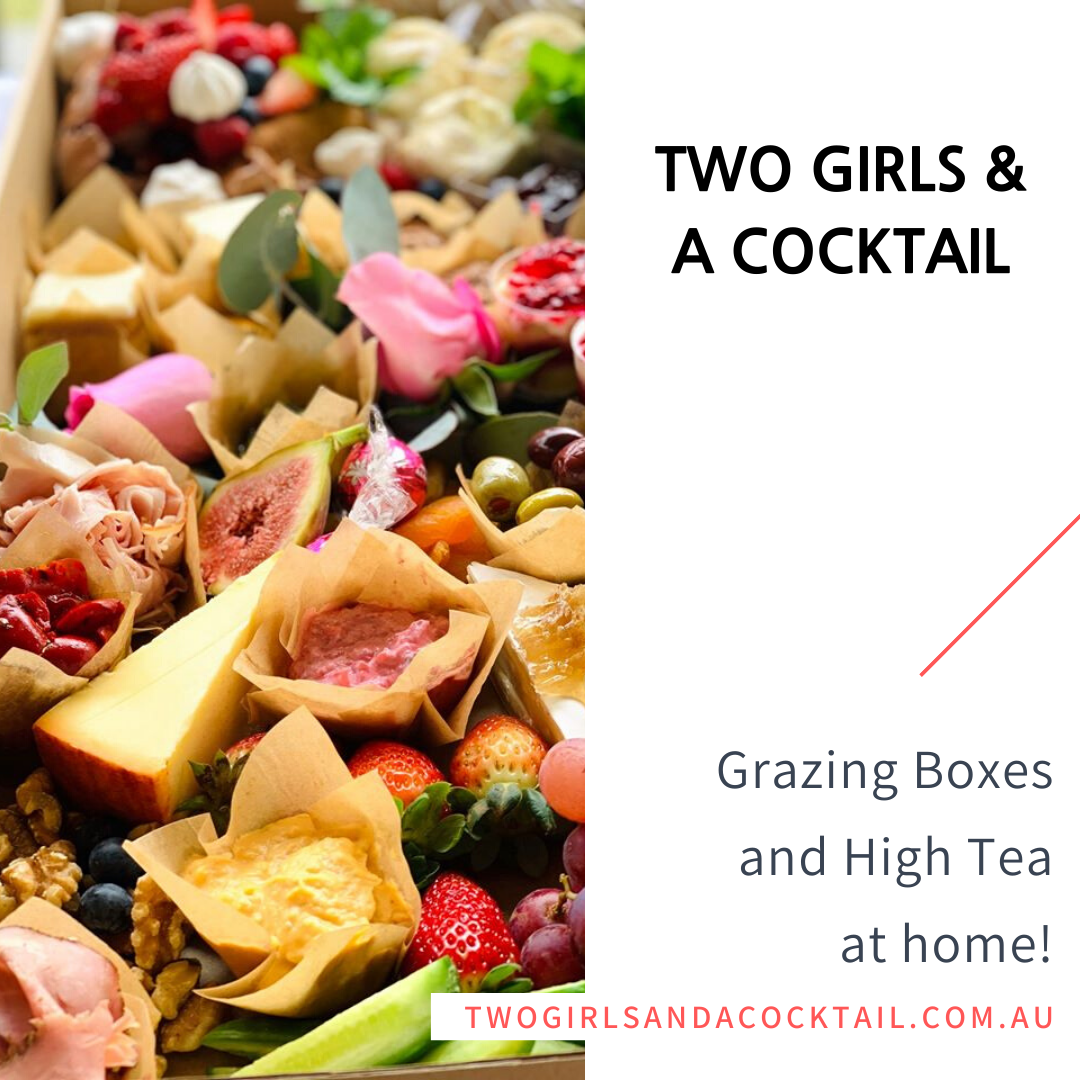 TWO GIRLS & A COCKTAIL, Graze with us! Grazing Boxes & high tea from home. Enjoy the beautiful produce from the Mornington Peninsula, delivered straight to your front door!
Our Grazing Boxes contain a selection of beautifully made local cheeses, cured meats, fresh fruits, olives, pesto, quince paste, and nuts.
Grazing boxes are available in the following sizes:
2 people from $60
3-4 people from $120
5-7 people from $160
8-12 people from $210
Dessert, High Tea, Pavlova and Vegan & Gluten Grazing Boxes also available.
---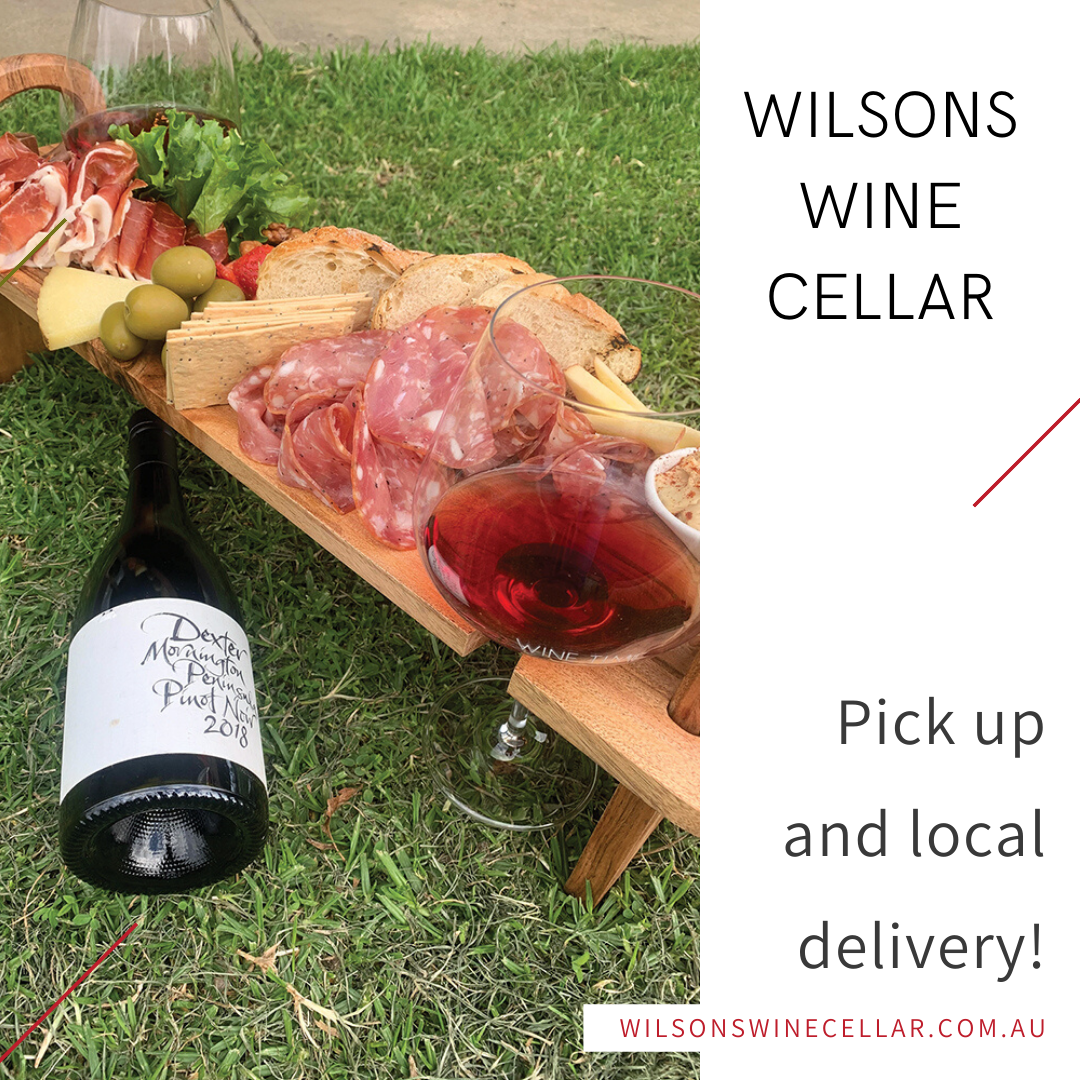 Takeaway menu available Wednesday to Sunday nights 4-8pm, with daily specials advertised on our socials.
PICK UP OR LOCAL DELIVERY available on all our yummy dishes and our extensive wine list.
We offer fully prepared meals you can put together and reheat yourself at home.
Please call us for any orders Ph 5909 8966

24 Pitt St, Mornington