School Holiday Activities: Easter 2017
The railway has been operated and maintained by dedicated volunteers since 1979 and features a unique collection of heritage locomotives and carriages from around Australia.
Heritage Steam and Diesel Trains offer scenic trips between Queenscliff and Drysdale. Special Occasion Charters are also available along with Train Driver Experiences, Family Specials and Events which include the popular 'Day out with Thomas' weekends and Santa Trains.
Heritage Train Trips
5, 12, 13, 19 & 26 March
2, 4, 6, 11, 13, 15, 16, 17, 23, 25 & 30 April
Jump on-board to take a scenic trip on a heritage steam or diesel train.
Take the train from Queenscliff to Drysdale and cycle back to beside an operating railway
Carriage Hire is great option for groups or a child's birthday – bookings essential.
Trains depart:
Queenscliff for Drysdale 11.00am & 3.00pm (2 hours return)
Queenscliff for Lakers Siding 1.30pm (45 minutes return)
Drysdale for Queenscliff 12.10pm (50 min. 1 way/catch 3pm to return)
Location:
Queenscliff Station 20 Symonds Street, Queenscliff
Drysdale Station 2-10 Station Street, Drysdale
Book on-line and save 10% on Heritage Service fares – Tickets also available from the booking office on the day. Please note that a diesel train will replace steam trains on days of Total Fire Ban or other unforeseen occurrence.
Day Out With Thomas: April 8 & 9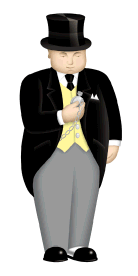 Spend the Day with Thomas, Henry, Oliver, Salty, Sir Topham Hatt and those Troublesome Trucks
Unlimited rides with Thomas in those Troublesome Trucks
Meet Sir Topham Hatt
Visit Henry to blow his whistle
A 45 minute return train ride with a Friend of Thomas
Spot the Engine activity and Thomas colour-in competitions
Jumping Castle, Children's Maze, Movies and story telling
Child's show bag with Junior Engineer Certificate
Photo opportunities galore and more!
This special family event is held at the Queenscliff Station from 10am to 4pm and is also held during January Holidays and again in October.
FARES: $25 Adult; $25 Child 4-17 yrs; $12 Toddler 1-3 yrs; $90 Family 2 Adults & up to 3 Children
Bookings are recommended to avoid disappointment. Tickets may be purchased at the gate on event days,
unless sold out prior.
Easter Long Weekend 14, 15, 16 & 17 April
Good Friday Specials
Trains depart Queenscliff: 11am, 12pm, 1pm, 2pm, & 3pm
Anyone looking for a fun way to donate to The Royal Children's Hospital Good Friday Appeal are invited to visit Queenscliff this year. The railway will donate fares collected on the day to the Good Friday Appeal.
Tickets may be purchased on-line or at the gate on the day, unless sold out prior.
FARES: $15 Adult; $12 Senior/Child (4-17 yrs); $40 Family (2 Adults & up to 3 Children)
Easter Saturday, Sunday & Monday
Trains depart Queenscliff 11am, 1.30pm & 3pm; Drysdale 12.10pm & 4.10pm
Scenic train trips from Queenscliff and Drysdale Stations will be available, along with Private Carriage Hire (bookings essential).
Book on-line to save 10% or buy tickets at the gate on the day, unless sold out prior.
FARES: Please click here
Easter Bunny Specials: Easter Saturday & Sunday
Trains depart Queenscliff at 1.30pm
Hop on-board for some great family fun: * Scenic 45 minute return train ride * 'Bunny Spotto' activity * Easter Bonnet parade with prizes * Easter Egg hunt for children * Photo op's with the Easter Bunny!
Book on-line to avoid disappointment or purchase tickets at Queenscliff on the day, unless sold out prior.
FARES: $21 Adult; $18 Senior/Child 4-17 yrs; $6 Toddler 1-3 yrs; $70 Family 2 Adults & up to 3 Children
For further details, bookings or to arrange a gift voucher please contact:
Phone: 5258 2069  |  Email: info@bellarinerailway.com.au  |  Web: www.bellarinerailway.com.au