The Big Chocolate Bar
Chocolate Grove chief chocolatier Will Muddyman and his dedicated band of chocolate makers have been busily working away on an amazing new BIG attraction to add to the list of Australia's BIG icon displays!
"I've always had this idea of building a BIG Chocolate Bar to promote our Chocolate Shop and business here in Carrum Downs. Great care and attention to detail has gone into making it as authentic as possible, so it becomes a tourist drawcard, an icon, gravitating travellers to the Frankston area".
It's taken a huge team effort to bring this vision to life with local blacksmith Tony Mardling, commissioned to build the icon sign, with the assistance of local structural engineering specialists, and painters, to achieve the right result.
The sculpture is over 4 metres tall and perfectly captures Will's vision.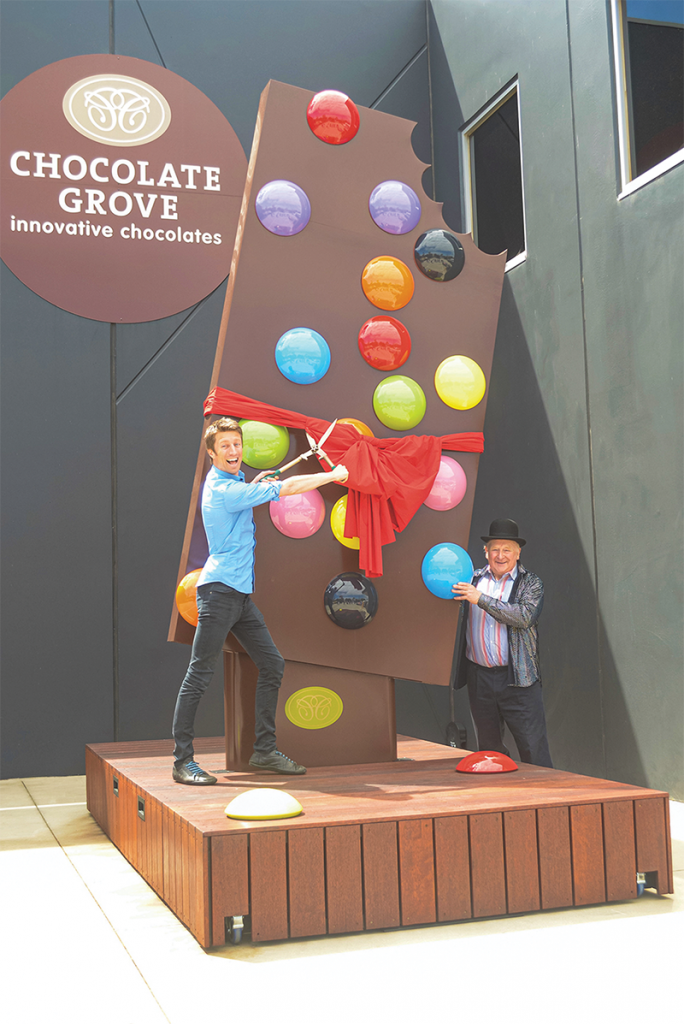 Spin to Win! It's back by popular demand.
To celebrate the launch of 'The BIG Chocolate Bar' attraction we have created a special 'BIG Spot on Milk Chocolate Bar 'weighing in at 1.5kg!
You could win this if you SPEND OVER $30 in our shop by spinning our CHOCOLATE WHEEL! The Star Prize is the 'BIG Spot on Milk Chocolate Bar!'
The prize will be drawn on Monday 31st January. Good Luck!
Opening hours:
8.00am – 5.00pm Monday to Friday
12.00pm – 4.00pm Saturday
Chocolate Grove is situated just off the Mornington Peninsula Freeway on the Dandenong Valley Highway turn off in Carrum Downs (and only 10mins drive from Frankston).
Gluten free – Coeliac Association accredited.
Vegan friendly, and dairy free (dark chocolate)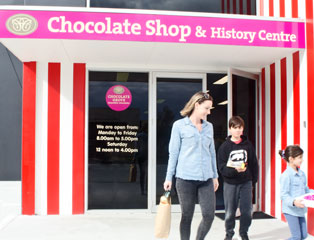 Chocolate Grove & History Centre
50 Aster Avenue, Carrum Downs
P 61 3 9775 1888