RNB Croquet Club
Come and find out what it's all about. Challenge each other, challenge the adults – it's skill that counts not age!
Will you be the next Under 21 Croquet Champion by the age of 16?
Come & Try Croquet Open Day for kids
Tuesday, 25th January 2022 – 4pm – 5.30pm
Trueman's Road Recreational Reserve
All family members welcome!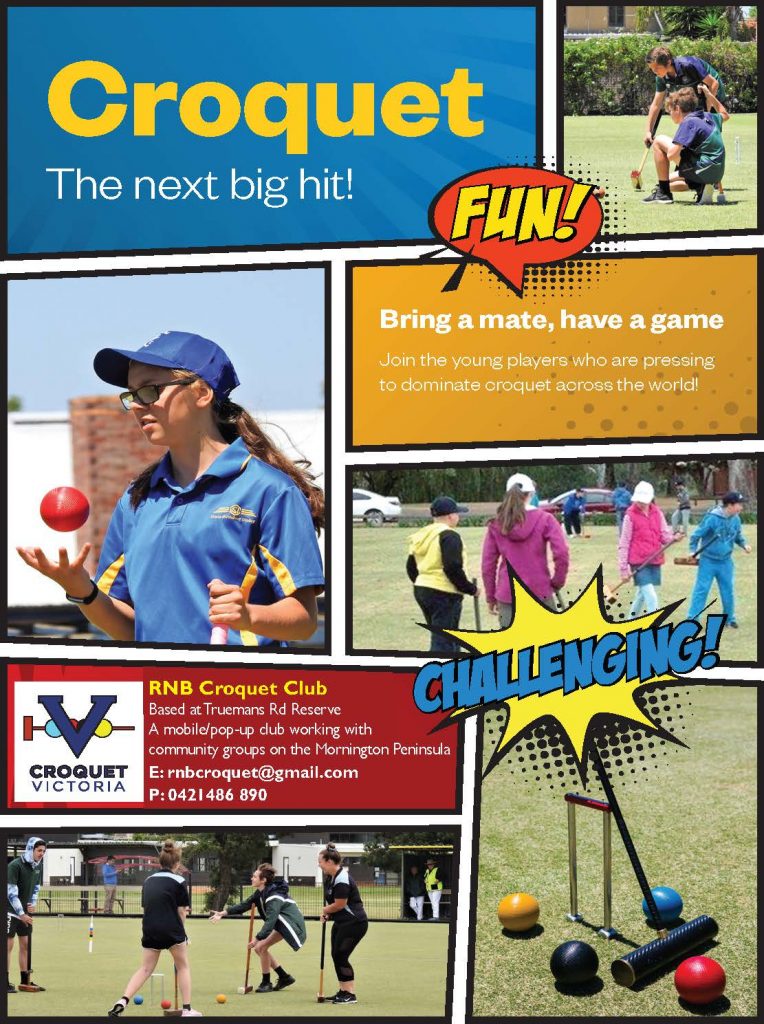 Based at Truemans Rd Reserve, Rye
Email: rnbcroquet@gmail.com
Phone: 0421 486 890