Pregnancy and birth are exciting and challenging events for a family. At Peninsula Private Hospital, we understand this and deliver a maternity experience like no other.
Our outstanding reputation as one of the finest private hospitals in the Frankston and Mornington Peninsula area is based on our first-class care and service delivered in a comfortable, contemporary boutique environment. You can rest assured Peninsula Private has everything you need to ensure the safe, happy and healthy arrival of your little one.
Our multidisciplinary team of experienced Obstetricians, Midwives, nursing staff and allied health professionals work together to ensure a supportive and personalised experience – before, during and after pregnancy.
Download our information pack to learn everything you need to know about maternity care at Peninsula Private Hospital.
It's the little luxuries that matter.
You and your baby deserve the best. All of our facilities, from birthing suites to the Special Care Nursery, are designed to ensure you feel safe, nurtured and cared for throughout your pregnancy and birth experience. You'll have access to:
A guaranteed private room, with your own ensuite & tranquil garden outlook, in-room Foxtel TV and Wi-Fi, mini refrigerators, plus access to the courtyard
3 well equipped birthing suites that provide a safe and relaxed environment during labour and birth. They include large multi-functional birthing beds, large private ensuites with shower, access to a deep bath and a range of therapeutic comfort tools.
A level 2 Special Care Nursery which provides specialised care for the needs of babies born early or those who are unwell and require extra care and support.
Onsite specialist obstetrician consulting rooms
Other benefits:
Your choice in one of our top Obstetricians including a choice between specialist Obstetrician or GP Obstetrician led maternity care
Around the clock support from an experienced and friendly midwifery team including support during pregnancy, birth and postnatal
Partners can stay overnight for no added cost
Rest and recover for up to 4 or 5 nights before going home with your baby
Comprehensive antenatal, childbirth & parenting classes
Breast and infant feeding support
Post-natal physiotherapy
Self-funded packages for those without private health insurance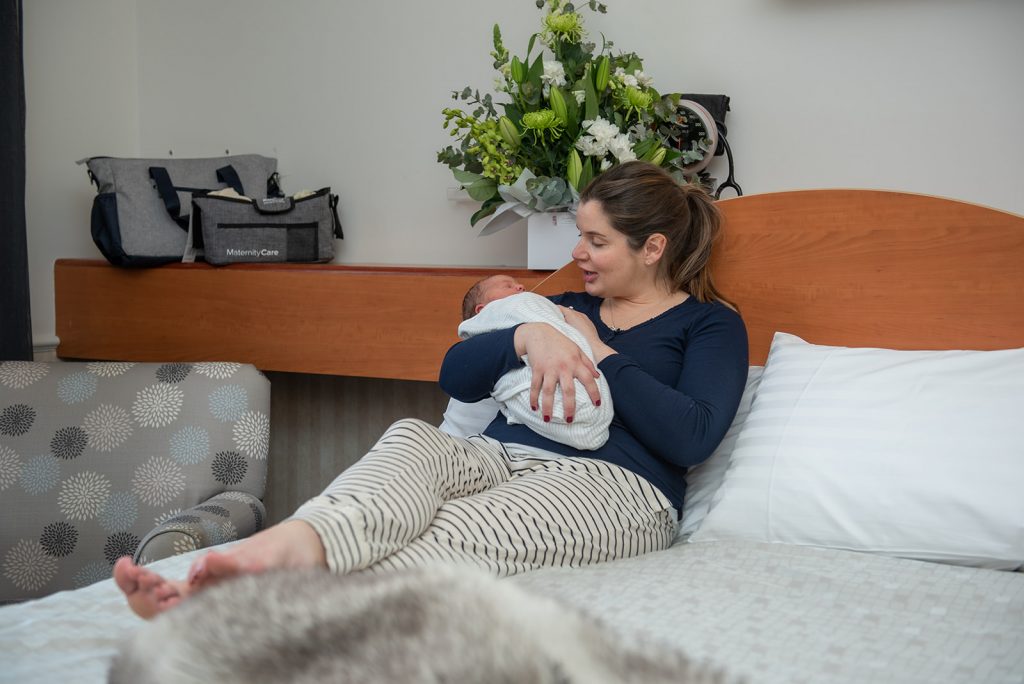 Should a higher level of care become necessary, our maternity unit is supported by:
24/7 access to 8 state of the art operating theatres
On-call Obstetric, Anaesthetics & Paediatric cover
Level 2 Special Care Nursery
Onsite Pathology & Radiology Services
On site medical doctor 24/7
Adult Intensive Care Unit
The Know My Midwife program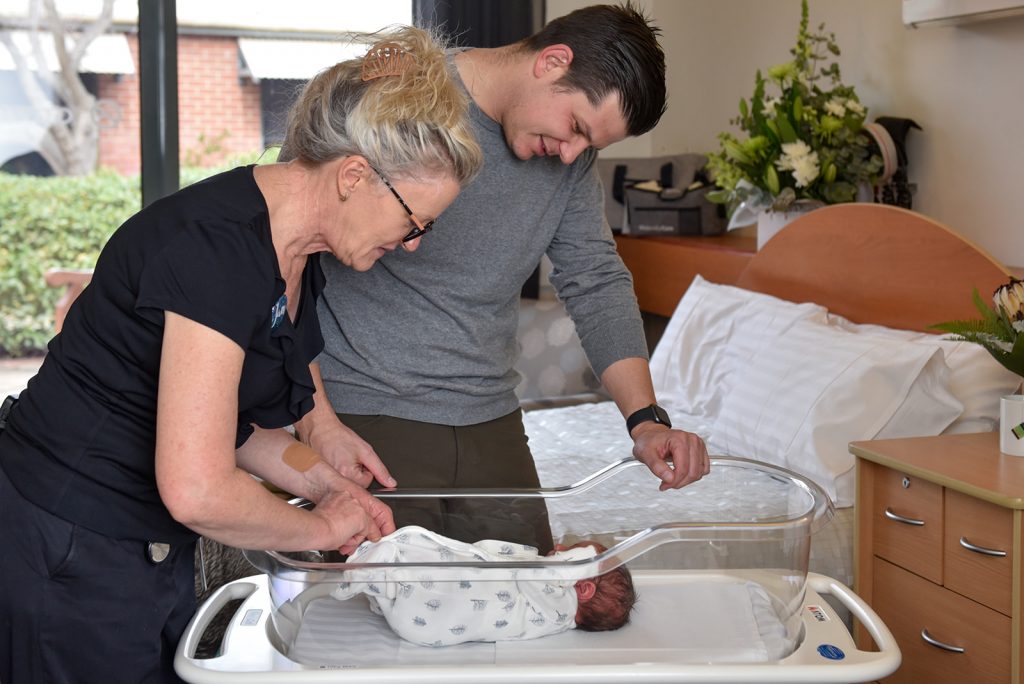 At Peninsula Private Hospital we believe it's important to surround yourself with the right people to support you on your pregnancy, birth and postnatal journey.
Alongside your obstetrician appointments we can offer you continuity of care with one of our highly experienced PPH midwives through the "Know My Midwife" program. Our midwife with partner with your obstetrician to help care for your holistic health needs – physical, emotional, social, spiritual and cultural, as well as the needs of your baby both antenatally and postnatally.
How does the program work?
As part of our Know My Midwife program you will have a dedicated midwife to chat with on your journey through pregnancy, labour and birth. This midwife will also be there to support you throughout the 6 week postnatal period.
1-2 antenatal appointments (currently offered via phone consultation) with a Peninsula Private Hospital midwife. These will be scheduled at regular intervals throughout your pregnancy. We can chat about your how your pregnancy is going, what your birth plans are, and practical things like what to pack in your bag and where to park. We will also make sure you are booked in to receive our complimentary birth class if you are interested.
1-2 postnatal appointments (currently offered via phone consultation) with a midwife– so we can check in on how you and your little one are going
All our usual Maternity services are also included; such as antenatal classes, breastfeeding advice, and parenting education and support.
Click here to learn more or to enquire about the Know My Midwife program.
Our Obstetricians
At Peninsula Private, you can choose from the region's most sought-after Obstetricians and Gynaecologists. If you have specialised needs, such as multiple births or infertility, we have experts who are trained to assist you.
Our team is strong, working together to provide consistent care you can count on.
Peninsula Private Hospital
Peninsula Private Hospital is a fully accredited obstetric and medical and surgical hospital offering world class services moments from home.
Our unit is a boutique 14 beds, located in a hospital of 342. Eight operating theatres, an intensive care unit, a 24-hour on call paediatric roster and after-hours anaesthetic cover are all part of our service.
Learn more about our hospital.
525 McClelland Drive, Frankston 3199
Phone  (03) 9788 3468
Website
Facebook
Instagram