Mini Maestros is the leading Australian music program for pre-schoolers and has been operating on the Mornington Peninsula for over 20 years. We offer active and educational music and movement classes for children, including, babies, toddlers, and preschoolers, aged 6 months to 5 years.
Our program has been developed over many years and the music literacy component is based on the Kodaly methodology and repertoire. The influences of the theories of Orff, Dalcroze and Suzuki are evident. Specific aged classes enable children to experience activities and repertoire relevant to their developmental milestones.
When our in-person classes cannot operate due to COVID-19, our on-line course and personal zoom sessions with teacher's continue to provide the learning and connection with the community.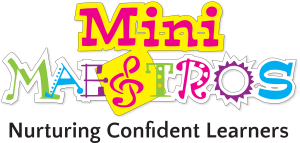 Mt Eliza Classes with Kylie
Venue: Village Uniting Church, Mt Eliza
Days: Monday, Tuesday, Wednesday and Friday
FIND A CLASS
Email : kylie.rendle@minimaestros.com.au
Phone: 0409 020 495
Frankston Classes with Kate
Venue: St Pauls Church, Frankston
Days: Friday
FIND A CLASS
Email: kate.howard@minimaestros.com.au
Phone: 0406 062 254
Langwarrin Classes with Kate
Venue: Langwarrin Community Centre
Days: Monday and Wednesday
FIND A CLASS
Email: kate.howard@minimaestros.com.au
Phone: 0406 062 254