Play Therapy is a method of evidence-based therapy that allows a child freedom to express themselves and make sense of life experiences in a safe environment.
Play is a child's innate method of expression, exploration and communication.
Here at Peninsula Play Therapy, we take a holistic approach to Play Therapy. Being trained in a range of evidence-based Play Therapy models, means that we are able to provide an individualised service for each child. We will often work in a way which combines a number of different models, depending on the needs of the child.
Play Therapy is effective support for children or young people with a number of difficulties including:
Emotional issues (for example, peer relationships, anxiety or low self-esteem)
Behavioural difficulties (for example, aggression or depression)
Autism Spectrum Disorder (ASD)
Having a disability, illness, or siblings with disabilities
Experienced family breakdown, loss or bereavement
Experiencing speech or language difficulties
Having been traumatised, neglected or abused
Witnessed violence or substance abuse
A variety of other concerns
Play Therapy can help both children and young people and is most commonly used for those aged two to twelve years.
If you have any questions or would like to find out more information, you can contact Peninsula Play Therapy on the details above.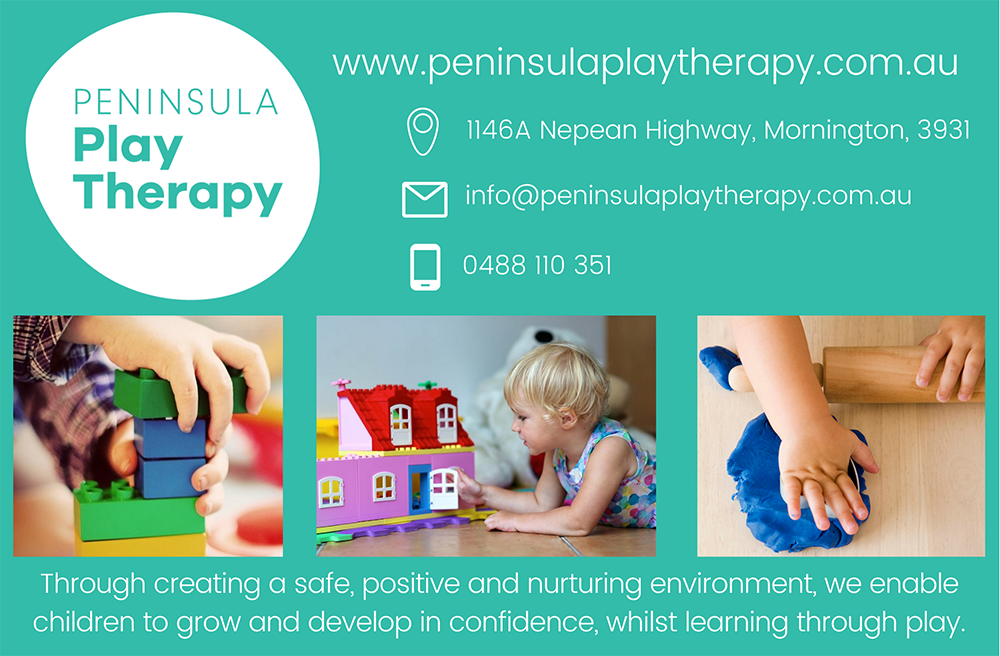 1146A Nepean Highway, Mornington, 3931
Phone  0488 110 351
Website