The Science Shed School Holiday workshops January 2022
Morning Sessions 9am – 12pm
Wednesday January 19 – Mix it
Thursday January 20 – What goes up must come down
Friday January 21 – Toy Workshop
Mix It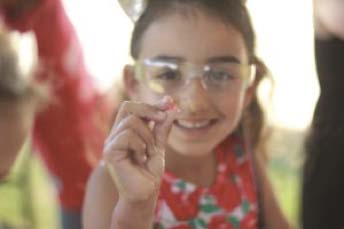 Children have fun discovering the world of Chemistry.  They mix, stir and explore!  Children will be challenged to see who can make the longest worm?  They will investigate how to make a different slime.  Children will also learn how to make their own colour changing solutions and much much more. 
Recommended for ages 5 – 12
What goes up must come down!
Investigate the forces of gravity with water rockets; be prepared to get a little wet!  Children will explore how to make the rocket go the highest into the sky.  Children will have a wonderful opportunity to use their investigative skills with Physics based experiments using many forms of flight and buoyancy.  They will make a magic jumping bean and their own catapult.  Lots to keep them having fun!
Recommended for ages 5+
Toy Workshop!
Use your science skills to make some simple toys. Toys that move, balance, fly, spin and even draw! Make your own bug to crawl along the ground. Can you make your own toy that balances and seems to defy gravity! Lots of imagination and creativity in this session. 
Recommended for ages 6+
Enrol for summer Holiday Workshops or book a Science Party …