Royal Botanic Gardens Victoria, Cranbourne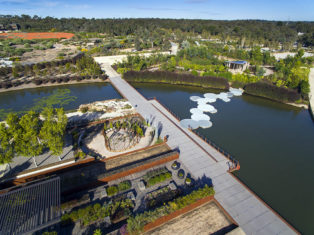 Contact Details
03 5990 2200
Ballarto Rd & Botanic Dr, Cranbourne
What's On this Summer
Family events
1. The Boy Who Loved Tiny Things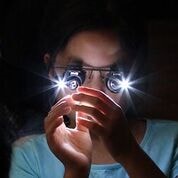 Part performance, part museum, this unique participatory theatre work invites families to slow down and spend time together exploring the Gardens and contributing to a mysterious collection of fantastical tiny things…
Wednesday 17 & Thursday 18 January 10.30am to 12 noon & 1.30pm to 3pm
$16 per person, suitable for 6+ years
www.rbg.vic.gov.au/whats-on/the-boy-who-loved-tiny-things-/2018-01-17
2. Connecting to Boon Wurrung Culture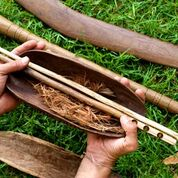 Discover the importance of the environment and connection to country for the Boon Wurrung people and learn how plants were used for food, fibre, medicine and tools.
Tuesday 16 January and Wednesday 17 January – 10.30am – 12 noon
$16 per child (accompanying adult free)
www.rbg.vic.gov.au/whats-on/connecting-to-boon-wurrung-culture/2018-01-17
3. Play Me, I'm Yours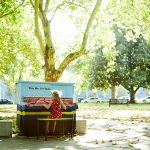 Play Me, I'm Yours sees 20 pianos gracing the streets and parks of Melbourne in January 2018, including Royal Botanic Gardens for everyone to play and enjoy. A project created by British artist Luke Jerram, Play Me, I'm Yours is presented by Arts Centre Melbourne as part of the Betty Amsden Participation Program.
Australian Garden
19 January to 4 February, daily from 9am to 5pm
All ages
FREE
www.rbg.vic.gov.au/whats-on/grid/all/cranbourne/2018-02-04-00-01/2018-02-11-00-01
Note:
For more information, bookings and tickets, please contact the Visitor Centre, call 03 5990
2200 or visit rbg.vic.gov.au.
All events and tours start at the Visitor Centre unless otherwise stated.
All children under the age of 12 years must be accompanied by an adult.
See our website for event details and times on Public Holidays.
Play, explore, create, plant and a lot more through a range of programs for children aged 3+ at the amazing Australian Garden and the beautiful bushland of Cranbourne Gardens.
Check out the What's On to see our seasonal programs.
Discover joy in nature and celebrate Australian flora and fauna, as your kids reconnect with nature and the outdoors, through self-guided activities.
Bush Kinder
Bush Kinder is a rapidly growing movement in Early Childhood settings. Bush Kinder encourages exploring and facilitates multi-disciplinary learning through nature based activities where children are encouraged to use all their senses. If you would like to have your Early Childhood group use Cranbourne Gardens as an outdoor classroom, please speak with a member of our Learning team.
Early Childhood Programs
Nature provides inspiration for children's creativity and imaginative play. Engage kids with the beauty of plants and wonders of nature through early childhood program led by one of Royal Botanic Gardens Learning Facilitators.
For more information about any of the self-guided activities, our programs and for bookings contact Cranbourne Gardens Visitor Centre (03) 5990 2200 or visit our website rbg.vic.gov.au
Open 9am – 5pm Daily (closed Christmas Day).
Find us on the corner of Ballarto Road & Botanic Drive Cranbourne (off South Gippsland Highway)
Melways Ref: 133 K10