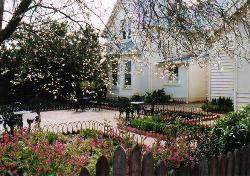 280R Cranbourne Road, Frankston 
Website
Ballam Park Homestead was built around 1855. The collection of farm machinery, Blacksmiths Shop, Museum and Resource centre make a hub for study of local history in the area. Open Sun 1 – 5pm (except 5th Sunday of the Month).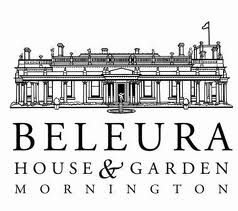 Beleura at Mornington, erected in 1863 has been deemed of national significance. The gardens retain elements of an earlier pre 1900 garden. The contents include furniture, fine and decorative art, soft furnishings, books, photographs and domestic goods. Visit only with a booking.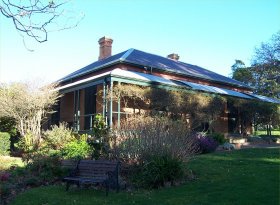 Nepean Hwy, Mt Martha
Website
The Briars 1840s Homestead houses a world renowned collection of Napoleonic memorabilia, established by Dame Mabel Brookes to mark the relationship between her Grandfather William Balcombe and the Emperor Napoleon during his exile. Open from 10am – 4pm when volunteers are on duty. Entry fee applies and bookings are recommended.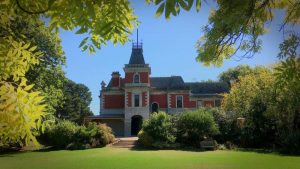 Lord Somers Rd, Somers
Website
Coolart's historic mansion is set in a delightful garden with wetlands, woodlands and pasture nearby. Paths take you to the beach, lagoon and wetlands. The homestead dates from 1895 and surrounding buildings include the barracks, meat house and buttery. Opening hours vary so call before going. Coolart today. Photograph by Paul McDonnell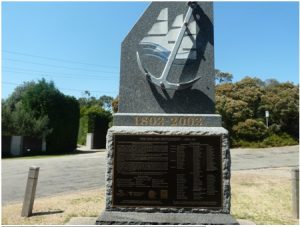 First European Settlement
Point Nepean Rd, Sorrento

Sorrento was the site of Victoria's first official European settlement which was established by Lieutenant-Colonel David Collins in 1803 – 30 years before the founding of Melbourne. Sullivans Bay was the site of the first magistrate's court, first public hospital, first postal service and the first government printing office.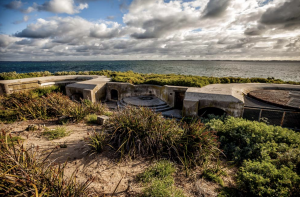 Point Nepean Rd, Portsea
Website
Built in 1882, Fort Nepean was in service until the end of World War Two. You can explore the tunnels leading to the gun emplacements and bunkers and inspect the cemetery. You can also see Cheviot Beach where Prime Minister Harold Holt disappeared in 1967.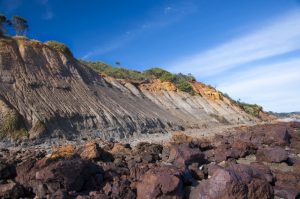 Bentons Rd, Mt Martha
A significant fossil site with evidence of Australia's sea life from 10 – 15 million years ago. The fossils were discovered in 1854 in the limestone cliffs. Most of the fossils have now been removed. Access is via the track from the cliff path near Bentons Road (near the picnic area).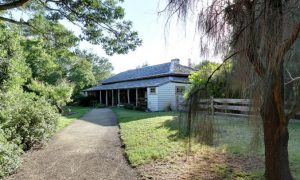 11 Beverley Rd, McCrae
Website
One of Victoria's oldest homesteads, it illustrates how early pioneers used whatever they found locally to build houses and farms using primitive construction techniques. Built in 1844 by lawyer Andrew McCrae and designed by his wife, portrait artist Georgina.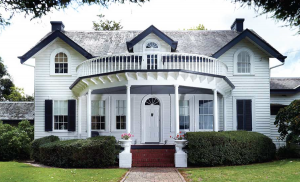 385 Golf Links Rd, Baxter
Website
Mulberry Hill is a historical house and estate. It is open on Sundays for guided tours and available for weddings, events, and group tour and education bookings. Mulberry Hill was the home of Sir Daryl (artist) & Lady Joan (author) Lindsay. Designed by Harold Desbrowe Annear, this is a magnificent American Colonial style-home.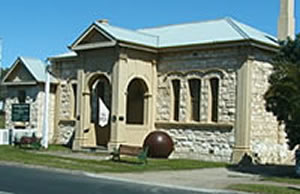 Nepean Historical Society Museum
827 Melbourne Rd, Sorrento
Website
Learn about the historical, cultural and environmental heritage of the Nepean Peninsula through the collections housed here. Open weekends, school holidays and some public holidays from 1:30pm – 4pm. Adults $5, Teenagers $2, chn free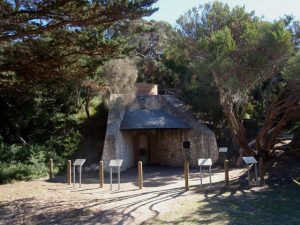 Reconstructed Lime Burners Kiln
White Cliffs, Rye
Built as a tribute to one of the major industries for the early settlers in the Rye area. During the mid 1800's, natural limestone was mined in the Rye area, burnt in kilns and turned into lime, which was then shipped to Melbourne for use in the building industry.
Established in 1852 to protect the State against disease from foreign shores. Guided tours of approx. 1 hour include a leisurely walk around the historic buildings with time to browse through the Museum, annex, and view the varied displays of artefacts covering over 100 years of the Quarantine Station