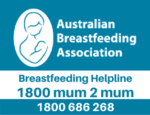 Australian Breastfeeding Association
The Australian Breastfeeding Association (ABA) is Australia's largest breastfeeding information and support service. Breastfeeding is a practical, learned skill and ABA help more than 80,000 mothers each year. The ABA also provides up-to-date information and continuing education for thousands of health professionals working with mothers and babies.
Phone 1800 686 268
Website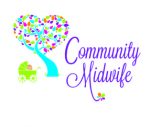 Independent MIDWIFE, qualified to provide Medicare rebatable services, from pregnancy right through to parenthood.
Pregnancy care, childbirth and parenting preparation classes, birth support in the setting of your choice, and postnatal care, up till your baby's 7th week of life, are just some of the services I can provide for you.
I work together with Dr's, Hospitals and many fantastic alternate health care providers, to develop a blend of care that will work best for you and your needs.