Prep time: 5 minutes
Cook time: 10 minutes
Total time: 2 hours (including soaking)
Serves: 2
* * *
Ingredients:
1 tablespoon chia seeds

½ cup milk (or almond or coconut milk)

½ cup apple juice

¼ teaspoon ground cinnamon

½ tablespoon sesame seeds

1 tablespoon pumpkin seeds

1 tablespoon sunflower seeds

1 tablespoon shredded coconut

1 tablespoon linseeds

2 tablespoons almonds, flaked or slivered

2 tablespoons cranberries or goji berries

2 medjool dates, seeded and chopped

½ apple, grated (optional)

1 teaspoon honey or maple syrup (or to taste)

2 tablespoons Greek yoghurt
* * *
Method:
Preheat oven to 200ºC.

On a lined oven tray, mix sesame seeds, pumpkin seeds, sunflower seeds, shredded coconut, linseeds and almonds. Toast in oven for 8-10 minutes. Keep an eye on it to make sure nothing is burning. Remove and allow to cool for 5 minutes.

In a jar or container with a lid, mix together the chia seeds, milk, apple juice and cinnamon. Set aside.

Stir toasted seeds and nuts into the chia seed mixture, together with cranberries and dates. Add the lid to the container and pop in the fridge for a couple of hours or overnight. 

When ready to eat, mix through the grated apple, honey and yoghurt. Feel free to top with berries or other seasonal fruit.

This will keep in the fridge for up to 5 days so make a big batch and enjoy throughout the week.

Feel free to replace the apple juice with milk, just make sure you have 1 cup liquid in total.
* * *
Tip: You can skip the toasting of the nuts and seeds and just stir through all the ingredients with the chia seeds at the beginning. I prefer the toasted flavour, but it's still great without toasting. 
Tip: For a slightly different flavour, leave out the grated apple and add 1 teaspoon of orange zest instead.
Tip: Try a range of different dried fruits including diced dried apricots, sultanas or currents. If you add more dried fruit, add a bit more milk or apple juice as they soak up the liquid.
---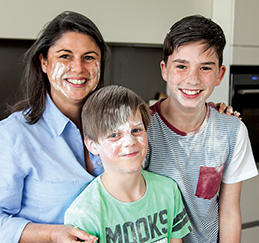 With so many of our Peninsula families affected by gluten intolerance and coeliac disease, we have decided to focus on recipes which can be enjoyed by GF and non-GF alike.
Jodie Blight has developed an amazing new App which enables you to scan the recipe from Peninsula Kids Magazine to create a shopping list on your phone. All in the name of making dinner time easier.
Endorsed by Coeliac Australia so you have peace of mind that every recipe is 100% gluten free.
Download the recipeezi Gluten Free App from the App Stores (it's FREE), use the App to scan the recipe QR code and voila, your shopping list awaits!
Even if you are not GF, I promise you will love every recipe.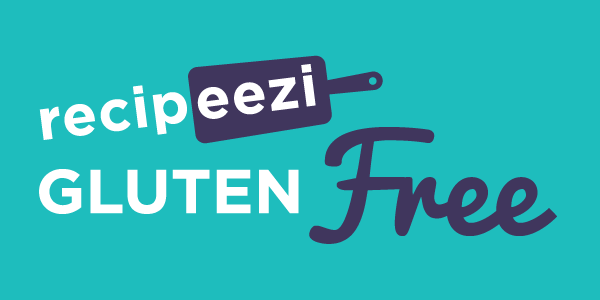 Peninsula Kids – Autumn 2019