Top 10 ways to use bubbles for language development:
1.  Use bubbles to promote eye contact.
Engage your child in a fun bubble blowing activity. Watch for the anticipation of more bubbles. Wait for eye contact before you blow more bubbles.
2. Use bubbles to stimulate your child to make a request.
This may be as simple as blowing the bubbles, screwing the lid on tight, and giving them back to your child. Wait to see what they do. If after trying to open the bubbles themselves unsuccessfully, they hand them back to you for help, they have just made a request.
3. Use bubbles to teach a sign.
When your child hands the bubbles back to you to open you can use this opportunity to teach the sign for open. Or while blowing bubbles for your child you might pause to see if he asks for more. If not, teach the sign for more. You may also teach the signs for again, want, please, and all done.
4. Use bubbles to teach a sound.
When your child requests for more bubbles with a sign or gesture try modeling the sound /m/ for more, /b/ for bubbles, or /p/ for pop (pop bubbles).
5. Use bubbles to teach a word.
Use bubble blowing to teach the words, bubbles, more, again, want, pop, all done, fun, please, and whatever else you can work into the activity.
6. Use bubbles to teach turn taking.
Bubbles are a fun way to teach my turn, your turn. Basic turn taking routines teach kids the skills for conversational turn taking. You may also teach the signs for my turn, your turn during this activity.
7. Use bubbles to teach lip rounding for the sounds /w/, oo, and /o/.
When your child blows bubbles through a wand watch the shape of their lips. If they are round, great! If they are more on the flat side try squeezing their cheeks forward to get their lips in the right position. If this doesn't work try having them wrap their lips around a wide straw (McDonald's straws work great) that has been cut to about 2″ in length, then with their lips around the straw have them blow the bubbles through the wand. The straw positions their lips into the correct posture for blowing.
8, Use bubbles to position and strengthen the tongue correctly for the /k/, /g/, and ng sounds.
Blowing exercises such as blowing bubbles position and strengthen the tongue for sounds produced in the back of the mouth.
9. Use bubbles to strengthen abdominal muscles for sustained speech.
Strong abdominal muscles can help increase sentence length. Work with your child to blow consistently longer streams of bubbles each time you practice.
10. Use bubbles because they are fun and kids love them!
---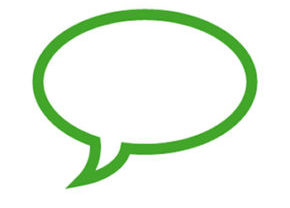 Peninsula Speech Pathology Services
is a private speech pathology practice with rooms in Mornington, Rosebud and Frankston. They provide services for children and adults.
For appointments, phone 5975 1500 or visit their website www.peninsulaspeech.com.au