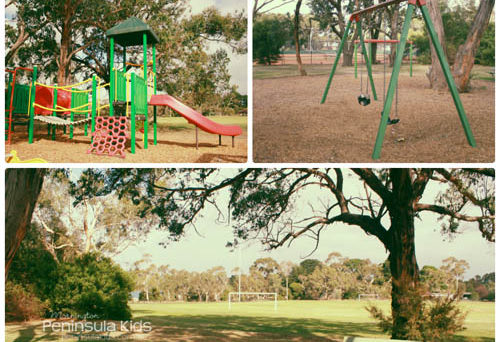 Bittern has three playgrounds for you to enjoy. At the Graham Myers Reserve in Creswell Rd, you will find an updated playground with no wooden features, this compact playground manages to fit a number of features into its design. With a climbing and swinging theme, the playground includes monkey bars, many poles of different sizes and shapes, tunnel, climbing structures, wobble bridge, slide, platforms, scramble net, swings and a springer.
Small enough for young children to use some features, but the poles allow for some challenges for the older children, or they can enjoy play on the grassed areas or bitumen courts.
Our Favourite Feature – getting to play under the gumtrees.
Other Bittern Playgrounds:
Bittern Hall, Frankston-Flinders Rd
Flinders St Reserve, Flinders St