By Lisa Rothfield-Kirschner
Our names are Olivia and Jack, and we'd love to share some cyber safety tips with you and your family to help keep you safe online.
Last year, we got our first device, a tablet from our grandparents, for our birthday! We were so excited and couldn't wait to use it. So one night, when our parents were asleep, we snuck into the kitchen to take the tablet. We downloaded a game onto it, and after we started playing it, another player wanted to play a game against us, and we thought we should – but we shouldn't have!
The other player turned out to be a cyberbully, and it was scary. He called us mean names, and we didn't know what to do. So, we spoke to our parents, who made us feel better and taught us how to be safe online.
Thanks to mum and dad, we became cyber smart. Here are our cyber safety tips for you to become cyber smart too:
Ask your parents and teachers to teach you how to stay safe online
Use your devices with a trusted adult's permission, and it is better if you are being supervised.
Keep and use your device in a shared area like the kitchen bench.
Sometimes parents use parental controls and filters, and these help keep you safe from bad people and cyberbullies.
Make sure you spend time away from your devices, get outside and run around.
Never give your personal information (like full name or where you live) to anyone online and only chat with people you know, like grandparents.
It's best not to share photos online.
Never respond to any emails, app messages, or text messages sent by people you don't know.
If you receive a nasty message, you should tell your parents, save, screenshot or print out the message and never forward them to other kids.
Always tell a parent or teacher immediately if you are unsure about something that happened online.
Never download a game or app without permission!
Always be polite and respectful to others online and try to stay calm if something bad happens.
The internet is a wonderful tool to help you learn about the world, but it's especially important to be safe.
Stay safe online friends,
Olivia & Jack xo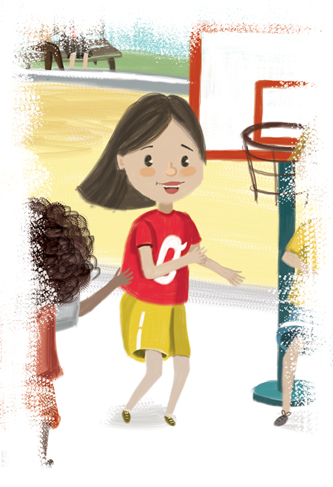 Top Tips for Parents, Educators and Caregivers
Social networking, entertainment and educational activities are the most popular activities online for children and young people, and there can be many positive outcomes of this use. Young people are increasingly exposed to an open and collaborative online culture, which allows them to access information, maintain friendships and relationships with family, and create and share content (Collin, Rahilly, Richardson, & Third, 2011).
Protecting children from cyberbullying can be challenging as it can happen in your home without your knowledge. Unfortunately, many children are reluctant to speak up.
Ninety-seven per cent of households with children under 15 years have access to the internet, with an average number of seven devices per household. (Australian Bureau of Statistics [ABS], 2016).
Look out for the following behaviour which can indicate that your child is being cyberbullied:
Unwilling to share or talk about online activities and mobile phone or device use.
Anxiety or anger after using devices
Avoidance or withdrawal from social activities they once enjoyed
Reluctance to go to school or hang out with friends
Difficulty sleeping
Low self-esteem
Build a supportive relationship with your child, so they come to you for help should they experience a negative situation online. Make sure they understand that they won't get into trouble when sharing their experience with you.
Some practical tips and recommendations to help parents, caregivers, children, and schools prevent and stop cyberbullying.
Keep devices in a common area of the home and avoid using devices in your children's bedrooms. Use parental controls to monitor usage.
Talk regularly and specifically with your children about online issues. Ask them if they know someone that has had a negative online experience. Let them know that they can come to you for help if anything is inappropriate, upsetting, confusing or dangerous.
Continue to build trust with your children. Set time limits, explain your reasons for them, and discuss rules for online safety and internet use. Try to set the rules together to encourage cooperation.
Teach your children what they should do if they experience cyberbullying threats or comments online. Do not delete any messages. Instead, save, screenshot and print messages and report to law enforcement.
Stay calm and don't blame your children. Foster an environment of understanding and try to get as much information as you can so you can help. Tell your child it is not their fault.
Don't punish your child by taking away their device or they may not tell you if it happens again. Also, don't tease or make them feel like they are overreacting. The emotional pain of being bullied can have long-lasting effects.
If appropriate, talk to your child's teacher or the school counsellor. Aiming for a productive relationship with your child's school is very important to deal with any cyberbullying issues that may arise. Try to familiarise yourself with the school's internet and related policies.
If your child is experiencing behavioural difficulties that you and the school are unable to deal with, seek professional help from a psychologist or counsellor.
Many social networking sites such as Facebook, Twitter, Instagram and YouTube specify that users must be at least 13 years old. It's a good idea to check all apps and sites that your child uses beforehand.
Get the police involved if there are threats of physical violence.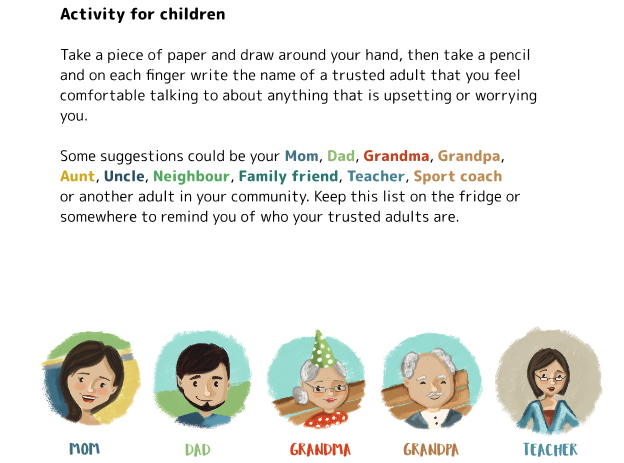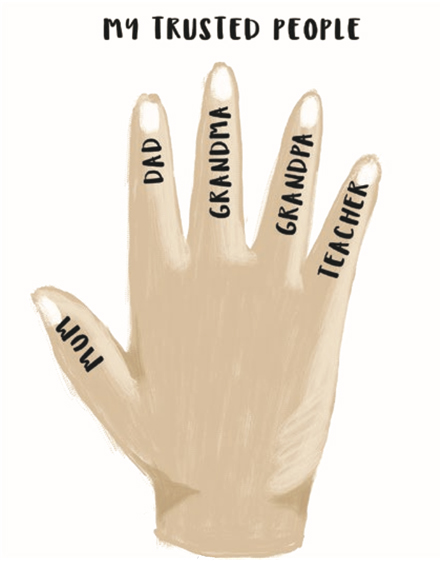 Note: The eSafety commissioner now has powers to make online service providers accountable for the safety of people who use their services www.esafety.gov.au/whats-on/online-safety-act. The Office operates a world-first reporting scheme to deal with serious cyberbullying that affects Australian children. There is also a reporting function for Australians who come across illegal content online, and the Office is taking the lead on tackling image-based abuse through an online portal and reporting tool.
---
Lisa Rothfield Kirschner is the author of the celebrated book 'How We Got Cyber Smart'. As a concerned mother of two young boys and Tech Communications professional, Lisa creates resources to help parents, caregivers and educators have conversations with primary school-aged children about staying safe online. Lisa's focus is on making online safety learning accessible for younger children in non-threatening / frightening ways. Through the joy of reading and play, children will absorb essential lessons. Trusted adults can then reinforce these lessons through conversation. This passion has seen her develop content for ySafe, Australia's leading Cyber Safety education provider and the new Women in Security Magazine.