By Melissa McCullough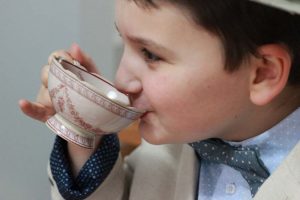 We just love a dress up with a side of sweet, tasty morsels.
Get your fancy dress out and whip up some headwear with us. Add some baked goodies, lollies, fruit, sandwiches, or whatever you like and create your own afternoon of fun for the kids (and you) at the kitchen table. Fresh flowers from the garden, and beautiful crockery will add to the ambiance, but are really not necessary!
Don't forget about the tea and get those pinkies up!
D.I.Y. Fascinator
Cut a piece of cardboard in the shape of a circle and cover it with felt, other fabric or paint. (Be sure to leave a gap in the fabric on both sides to slide the headband through.) Or affix the covered cardboard piece to a headband, hair clip or hair comb with a hot glue gun. (Parent may be needed here!)
Roll squares of construction paper into cone shapes and use sticky tape to hold.
Fold squares of construction paper accordion-style and sticky tape one end to hold.
Hot glue the paper creations and any other ornaments you like to your covered cardboard circle. We added a fake flower and some tulle.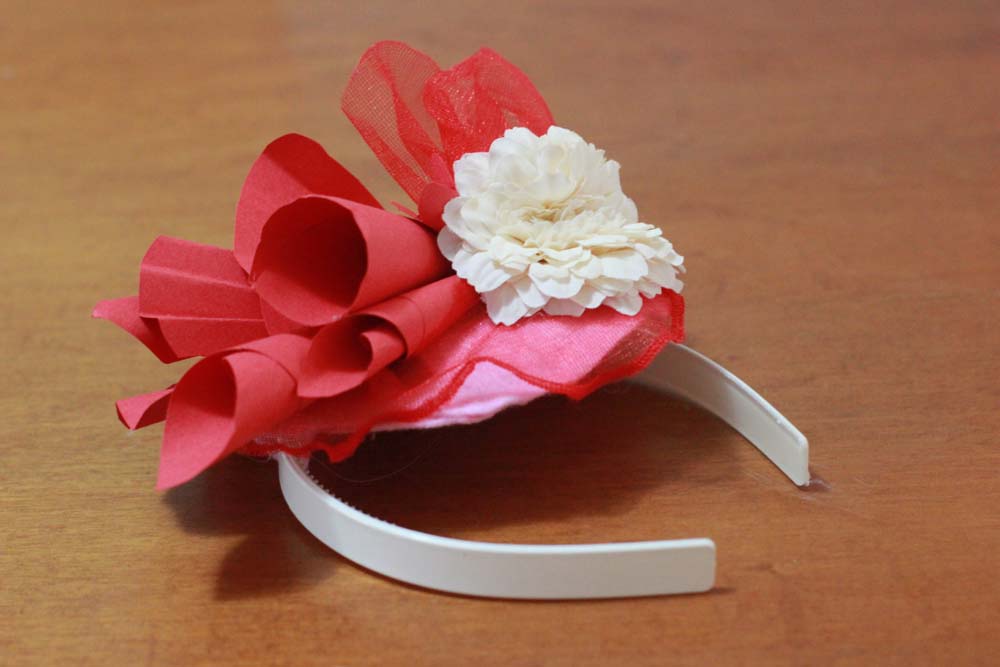 D.I.Y. Top Hat
Start with a hanging file folder from your filing cabinet. (There's metal along the top.)
Cut the file folder in half and bend the two pieces into half circles.
Size up the head your top hat is going on and adjust the arcs making them into a circle. Hot glue in place.
We covered both sides of the metal bottom part of the cylinder with a ribbon. (The metal kept sticking in their hair!)
Grab a piece of cardboard and cut out a circle ring for the brim. We put our cylinder on top of a piece and measured a circle about 4cm bigger.
For embellishments to our hat we used a few feathers, a pompom, and made a flower shape out of slivers of a toilet roll.
IDEAS FOR Snacks
Use a cookie cutter to remove a shape from a piece of bread and expose the jam filling.
Grab that reliable banana bread recipe and bake mini muffins. Decorate with some hundreds and thousands to add colour.
Anything bite-sized will work. Brownies, watermelon cubes, marshmallows, tartlets, meringues, cookies, and fairy bread cut into different shapes were the festive fare on our table.