Serves: 6
Ingredients:
6 granny smith apples
1 teaspoon lemon juice
1 cup apple sauce
½ cup plain flour
½ cup salted butter
½ cup brown sugar
1 cup rolled oats
2 teaspoon ground cinnamon
pinch of salt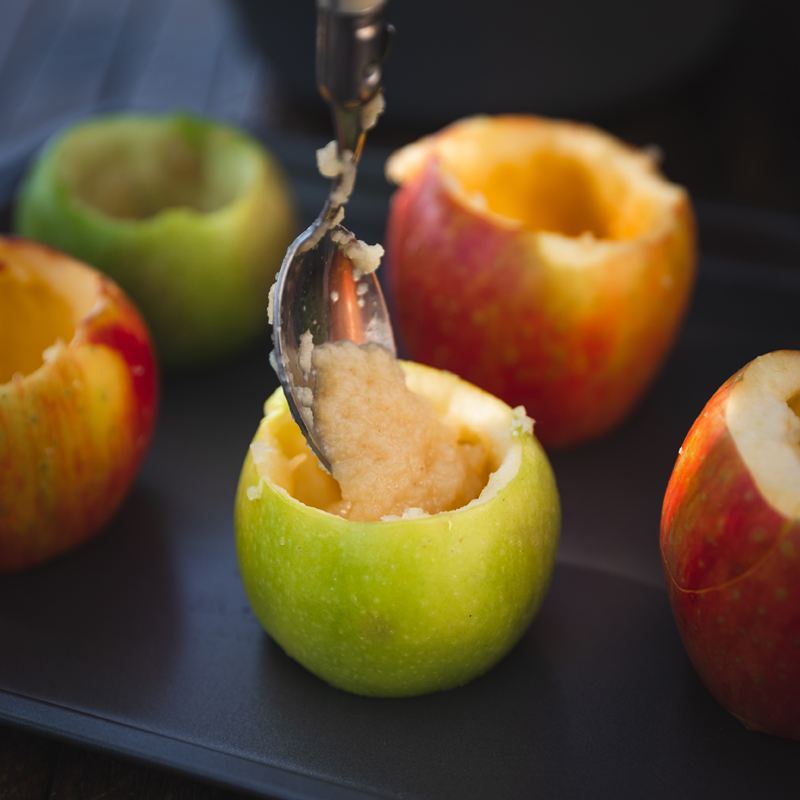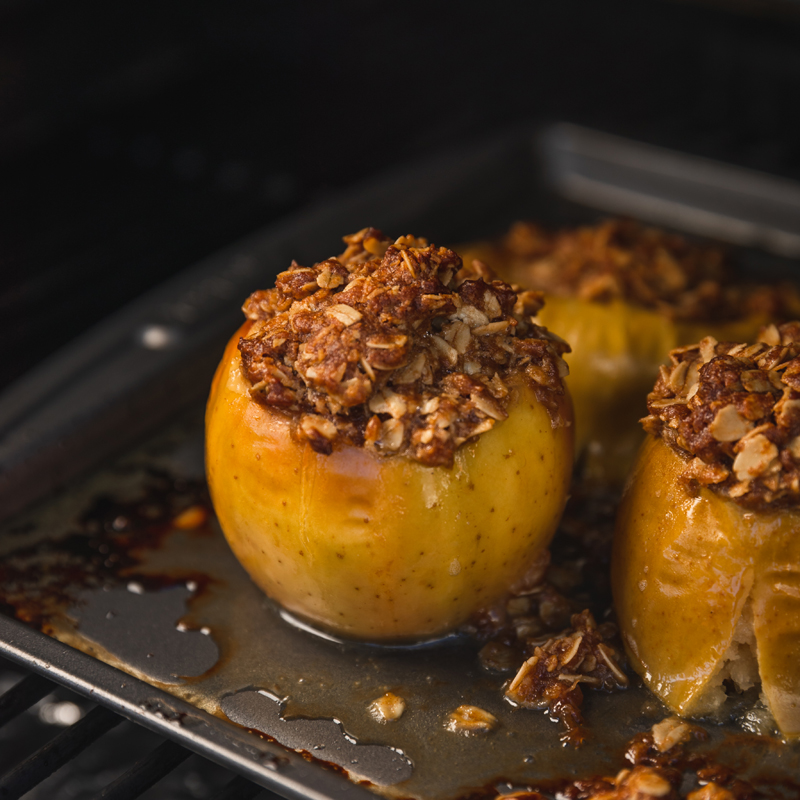 Method:
Preheat your Traeger grill, with the lid closed, to 180°C.
Cut each apple in half horizontally through the middle. Using a melon baller, cut out the cores, leaving a rounded hole.
Rub the exposed apple flesh with the lemon juice, and fill each hole with 1 tablespoon of the apple sauce. Transfer the apple halves to a snug-fitting baking dish.
In a small bowl, mix together the flour, butter, brown sugar, oats, cinnamon and salt, until you have a crumble mixture.
Press the crumble on top of each apple half, then transfer to the Traeger, close the lid and cook for 35–40 minutes, until the apple is soft and the crumble is golden brown.
Recipe attributed to Sarah Glover, Traeger Grills Australia Ambassador and Author of WILD: Adventure Cookbook