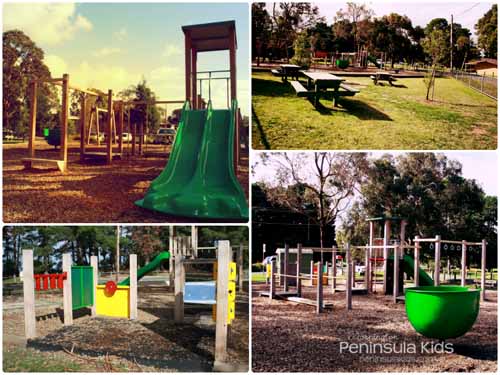 Playgrounds are found at both Balnarring and Balnarring Beach. We visited the playground located at Balnarring Village on Frankston-Flinders Road. It features both older and younger children's areas – the younger children have a smaller area in the corner, while the older children are more spread out to run around.
Items include a see-saw, fireman's pole, monkey bars, small rock climbing wall, climbing net, rocking platform, rings to swing along, swings (including birds nest), the green spinning seat. It is fully fenced and has tables, BBQ, toilets and grass area just outside the fenced area.
Favourite Feature – the double slide allows for endless slide races.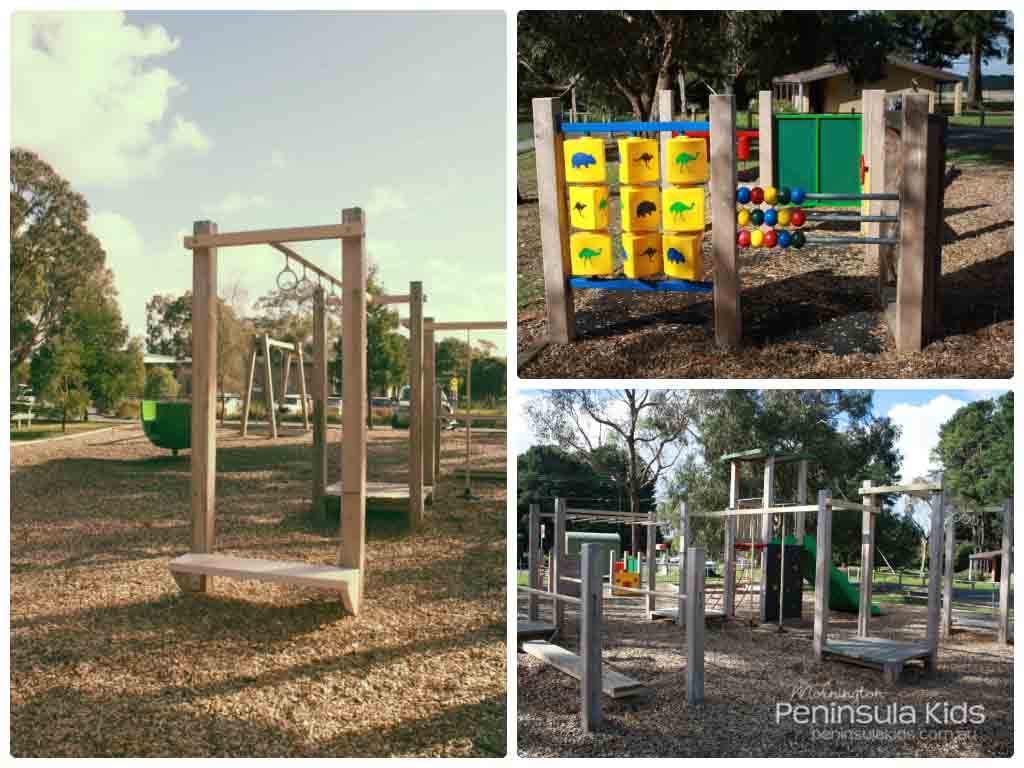 Other Balnarring Playgrounds
Mechanics Institute Park, Balnarring Rd
Seascape Avenue Reserve, Seascape Avenue
Stumpy Gully Reserve, Stumpy Gully Rd/Haisey St
Campbell Court Reserve, Campbell Court, Balnarring Beach
Robertson Park, Library Road, Balnarring Beach