By Kate Kendall
Soulara Ambassador and Co-Founder of Flow Athletic
For parents constantly rushing around after a little one, finding time to zone in on your own health is a challenge, and can often be pushed to the bottom of the priority list. But what I say next will likely not surprise you… a healthy, happy parent will lead to healthy, happy kids. This doesn't mean skipping playtime to put yourself before your bub, but carving out some quality me-time every now and then is highly encouraged.
When time is of the essence, the ability to care for your physical, mental and spiritual health all at once is ideal – enter, yoga. There is nothing quite like this calming practice to tackle every facet of your health, and can take as little as 10 minutes. Instead of taking hours out of your day to hit the gym or write in a journal (while these are great, who has the time?), yoga has a bounty of benefits for both your insides and out, so roll out the mat!
For the busy parents who are low on time, but need to pay themselves a little extra TLC, here is why you should consider adopting yoga as the newest addition to your daily routine: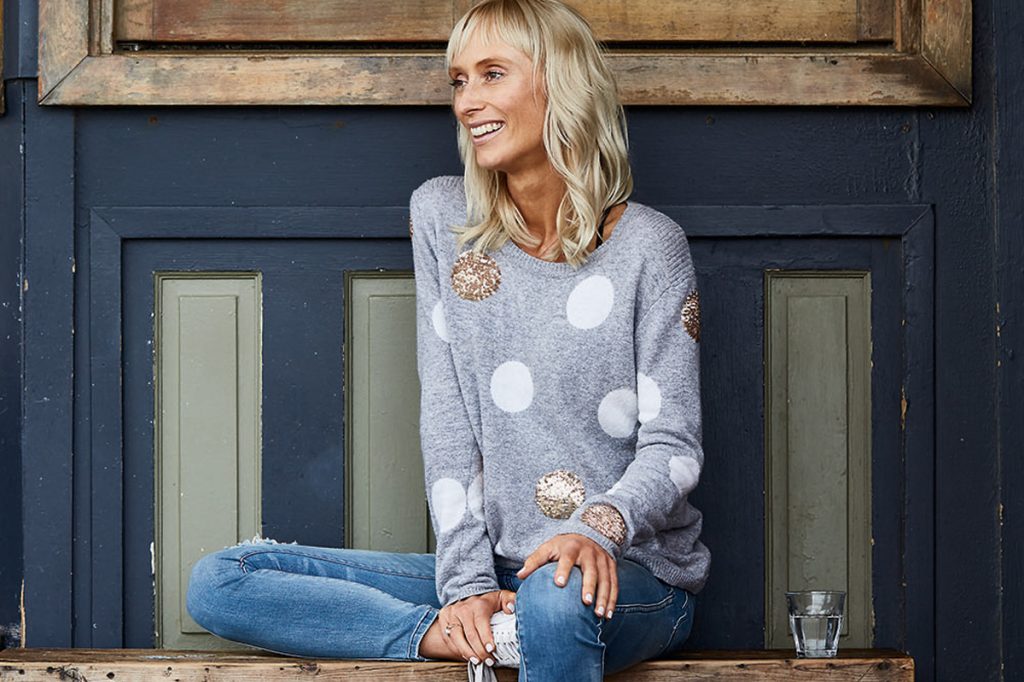 It supports digestion and boosts metabolism
One of yoga's secret superpowers is its ability to heal the insides of our bodies as well as the out. Integrating movements and poses that massage our inner organs during our flow help to aid with digestion and boost metabolism, improving our overall gut health.
By partnering one of these focused flows with a healthy diet, filled with fresh, nutritious foods, it will ensure your insides are working at their best. I know it can sometimes be hard to get a delicious meal on the table after a long day of, well, being a parent, so that's why I recommend a meal delivery service like Soulara to take some pressure off your hands. I love that I can trust these tasty plant-based meals to provide my body with the nutrients I need during practice, and time usually spent prepping or cleaning up is saved and can be spent otherwise – my favourite parental life hack!
Helps to improve your mood & increase your patience
It makes sense that this holistic practice helps to regulate our mood.
The art of slowing down and connecting with your body that is necessary during yoga is great for relieving stress and tension, both mentally and physically. By taking a few minutes out of each day to completely switch off and tune into your own breath, you can learn to slow it down. When we slow down the breath, we slow down the beat of the heart to become more present and less caught up in the small stuff. Many of the yogic practices are also shown to release feel-good hormones in the body. This daily check-in will help to improve your mental health as you tackle the stress and pressures plus help to make you a more patient parent.
Own your practice & make it medicinal
I think one of my favourite benefits of yoga for mums and dads, is that you really can switch it up to suit you. Through this practice, we become better listeners, first with our own bodies and then with others. So by moving slowly around the mat, we listen to the body's language (sensation) and can better tend to it on any given day depending on the aches and tension points. As parents, we all cope with these pressures differently. Maybe you only have a few minutes to spare and want to opt for some slow, thoughtful movements paired with some intricate breathwork, or maybe your stress presents itself in the form of energy and you're after more dynamic movements. Whatever your preference, yoga is a great way to ensure your body is moving, but with the ability to tailor it to your own needs, so you never have to be uncomfortable during practice.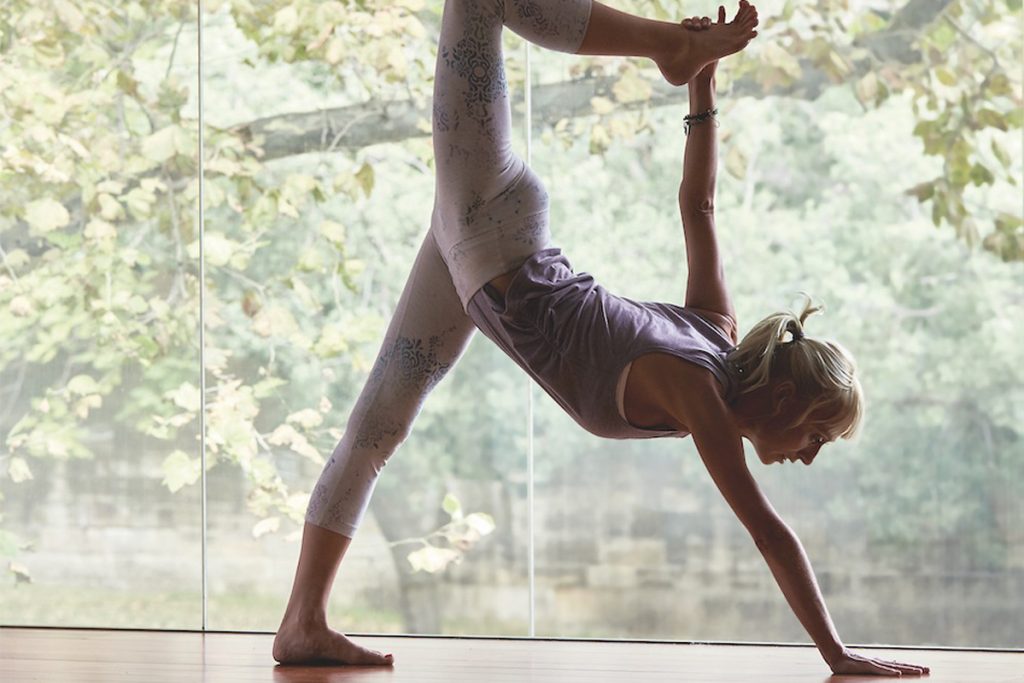 Time to tune-in
This one may be a given, but the focus used to connect the mind to the body during yoga is an excellent use of me-time for busy parents. I like to roll out the mat early in the morning before the rest of the family is awake, or after the kids go to bed, and really use this time to connect with myself. Knowing exactly what feels good for your body ensures you're feeling at your best, and will pay off when taking care of the kids. Plus, you could ask yourself, "What kind of a nervous system am I modelling for my children?" They rarely listen to us but their little bodies are always picking up on how we feel. They're sensitive beings and what better thing to model for them than presence and a grounded way of being. So whether it be 10 minutes a day or an hour a week, switch off from the outside world so you can tune in. This is one of the greatest acts of service to your loved ones.
As a Mumma, I understand well that there's always an excuse. "We don't have time, we should do this for the kids first, I have to cook dinner, I have to get this ready…" You name it, I've used it. But I've also done it the opposite way and made uninterrupted space for myself to practice. And it's always the single most productive thing I do all day. So be it five minutes of slow breathing, ten minutes of combining that breath with some sun salutes or simply lying in savasana, dive into it as deep reverence for yourself.
About Soulara
Soulara is a plant-based, ready-made meal delivery company.
Our in-house chefs take inspiration from all over the globe to bring you new and exciting meals every week, while our in-house dieticians ensure each meal is nutritionally balanced. This allows you to get plenty of the nutrients you need to thrive while on a plant-based diet, even protein.
Insta: @livesoulara        FB: @livesoulara     W: soulara.com.au
---
Passionate about teaching the 'art of slowing down', Kate Kendall is the Co-Founder & Director of Yoga at Flow Athletic, in Sydney's Paddington. With over 2000 hours of yoga teacher training, Kate covers everything from calming flows, to dynamic and upbeat movements. Kate co-created the unique and first of its kind, 'Flow After Dark, Yoga Silent Disco' events around Australia, bringing her own sense of flair and fun to the practice of yoga. She moved on to lead her own Inspired Leaders Yoga Teacher Training and mentoring, and created her own 4 week e-course, The Space Between, with a focus on mindfulness and slowing down – saying her goal for her students is to 'make their default mode 'calm'. Also a proud author, Kate released her own book 'Life in Flow' in 2019, that spreads the word of the importance of balance through yoga, meditation and breathwork.
Insta: @activeyogi FB: @kate.kendall.92 W: flowathletic.com.au