By Melissa Walsh
The weather's getting cooler and the age old question is what to do with our kids when they can't go outside. Thanks to a local couple, there's finally a place to take the children and enjoy a great coffee at the same time.
It's the bright and colourful building in Hastings called Kidz Shed Indoor Play Centre & Cafe which is the best thing to hit the area for kids in a long time.
And boy have these owners put some thought into creating the perfect facility for kids to enjoy while parents can relax and have a great meal and coffee.
Independently owned and operated by a local family, Kidz Shed has a purpose built, fenced in toddler area, huge slides, air hockey table, drawing boards, ball pit, ride-on bikes and tunnels galore. It's clean and fun and comfortable, and its not surprising that mums or dads can sit there for hours in comfort while their children run around safely having a ball.
There's plenty of comfortable seating with an additional workbench with power points to connect your laptop and free Wi-Fi.
Owner Lisa Riley is a mum herself so she knows exactly what kids and parents need.
"We have worked incredibly hard to build Kidz Shed into a play centre that is affordable for families to love and enjoy. We're passionate about what we do and we are dedicated to providing a fun, friendly, safe and clean environment for our customers," said Lisa. "We have various play areas for all ages ranging from 0 – 12 years. Our café offers a wide variety of food options, ranging from breakfast all day, burgers with the lot, to the most amazing pizzas. Oh and the coffee is pretty good too! We stock internationally renowned Lavazza coffee and also serve the very popular 'Prana Chai'."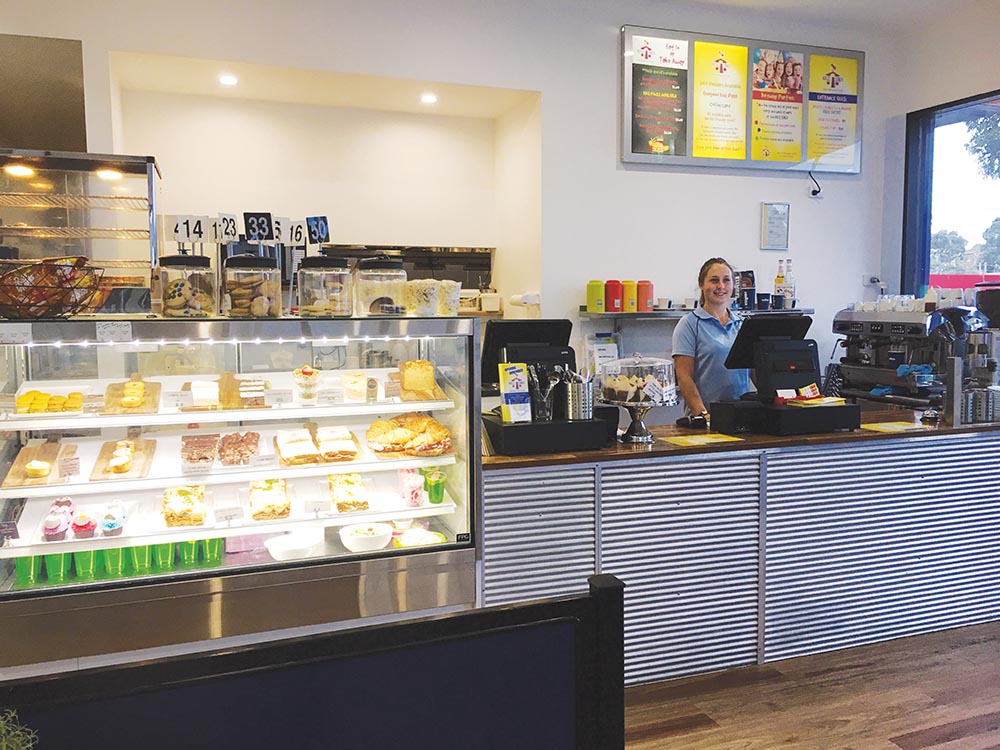 Knowing how important cleanliness is, the owners have installed hand sanitisers throughout the play centre.
"Also our play equipment is regularly cleaned and sanitised. Adults and Children are required to wear socks at all times. Kidz Shed is wheelchair friendly and we have baby changing facilities."
Kidz Shed hosts birthday parties, offering birthday party packages that will suit everyone including private venue hire.
"You don't even have to have kids to drop into Kidz Shed. The café is proving the talk of the town with a very reasonably priced menu including homemade muffins, lasagnes, hamburgers and pizzas, options for dairy and gluten-intolerant customers, and its Smashed Avocado and Big Breakfast. There's also plenty of parking, which is great for tradies wanting to pull up with their trailers to pick up their lunch or snacks," said Lisa.
---
Kidz Shed Indoor Play Centre & Café is at 222 Marine Parade, Hastings.
Phone 5906 5900
www.kidzshed.com.au