A clever way to get vegies into the kids without them knowing – and they love it. Make mini versions in muffin trays for picnics or party finger food. Perfect for lunches instead of sandwiches.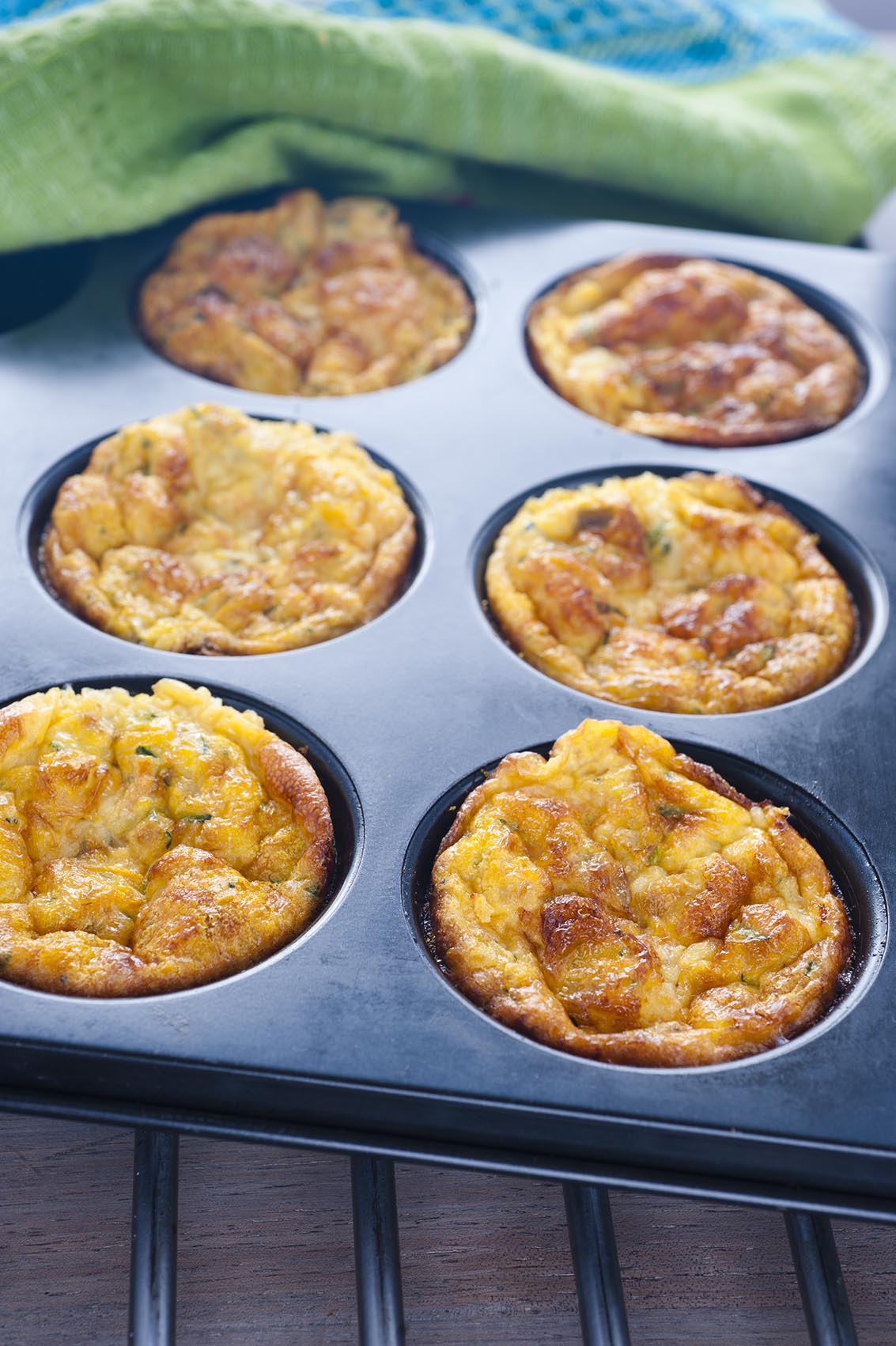 Prep time: 5 minutes
Cook time: 20 minutes
Total time: 25 minutes
Serves: 4
Ingredients
10 eggs
½ cup milk or cream
salt and pepper
1 tablespoon olive oil
1 red onion, finely diced
1 carrot, grated
1 zucchini, grated
3 sprigs thyme
50 g cheddar cheese, grated
Method
[dropcap]1[/dropcap]Preheat oven to 200°C. Grease a muffin tray.
[dropcap]2[/dropcap]Lightly whisk eggs, milk, salt and pepper in a bowl or jug and put aside.
[dropcap]3[/dropcap]Heat olive oil and cook onion in frying pan over medium heat, stirring for about 2 minutes until onion softens.
[dropcap]4[/dropcap]Add grated carrot and zucchini and cook for a further 4 minutes until the vegetables soften slightly. I like to cook them until they get a bit of colour.
[dropcap]5[/dropcap]Combine vegetables, thyme and cheese with egg mixture and pour into muffin cups.
[dropcap]6[/dropcap]Cook in oven for 15 minutes. To check if it is ready, give it a wobble or touch the top.
Jodie Blight  |  We're all busy and want quick, healthy and delicious meals but sometimes just don't have the time. Summer TABLE will inspire you to put variety and zest back into your mealtimes and with a free APP to create a shopping list on your phone, dinner will be ready in no time! And – you learn how to use leftovers in innovative new ways.

After years working as a company director in the finance industry, starting a family and moving half way around the world, Jodie Blight discovered her passion – creating healthy, easy and delicious family meals. "A fist pump from the kids is as good as a Michelin
star in my books."

To find out more about this revolutionary cookbook, please visit www.hellotable.com.au or find us on Facebook at www.facebook.com/hellotable