You'll Need:
4 square tiles from your local hardware store (9.5cm x 9.5cm)
4 pieces of paper – we used scrapbook paper and wrapping paper
4 pieces of felt
Mod Podge
Sponge brush
Clear lacquer sealer
Step 1.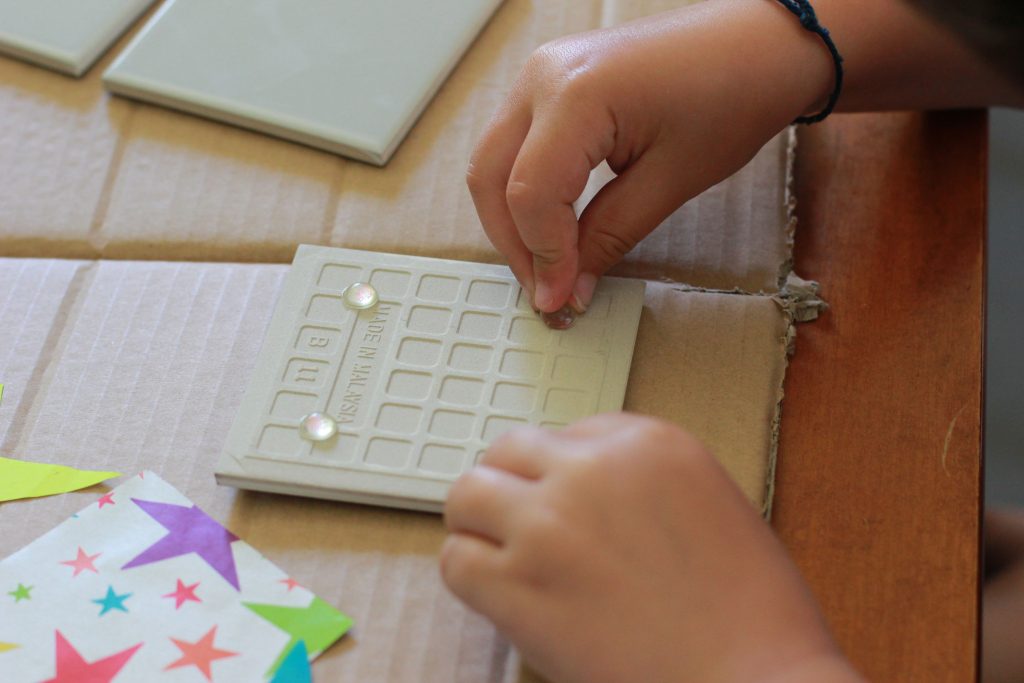 Step 2.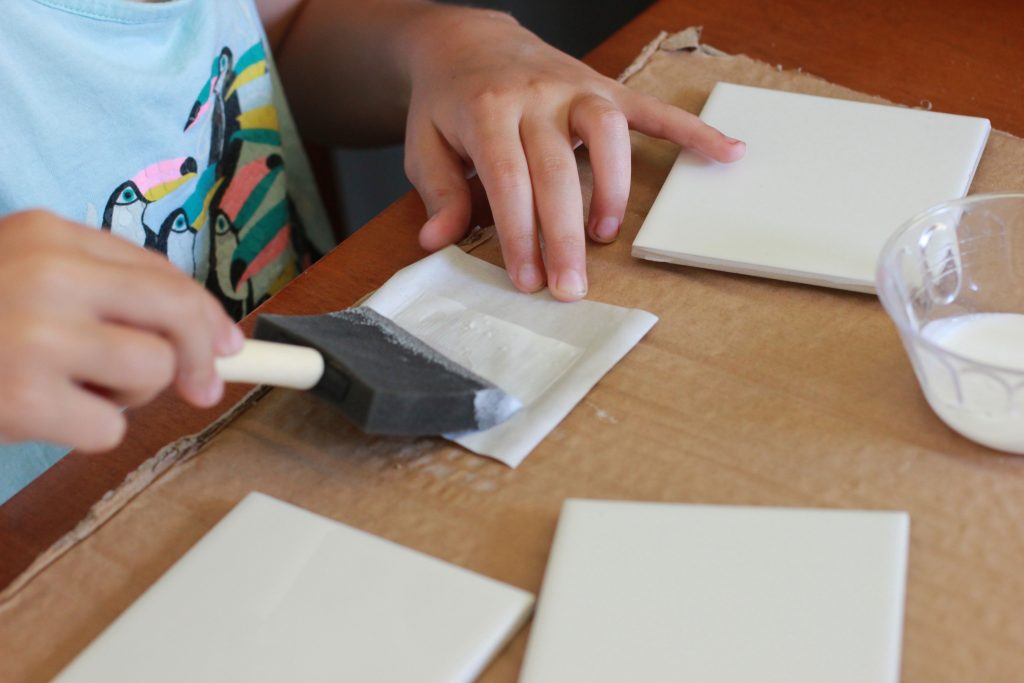 Step 3.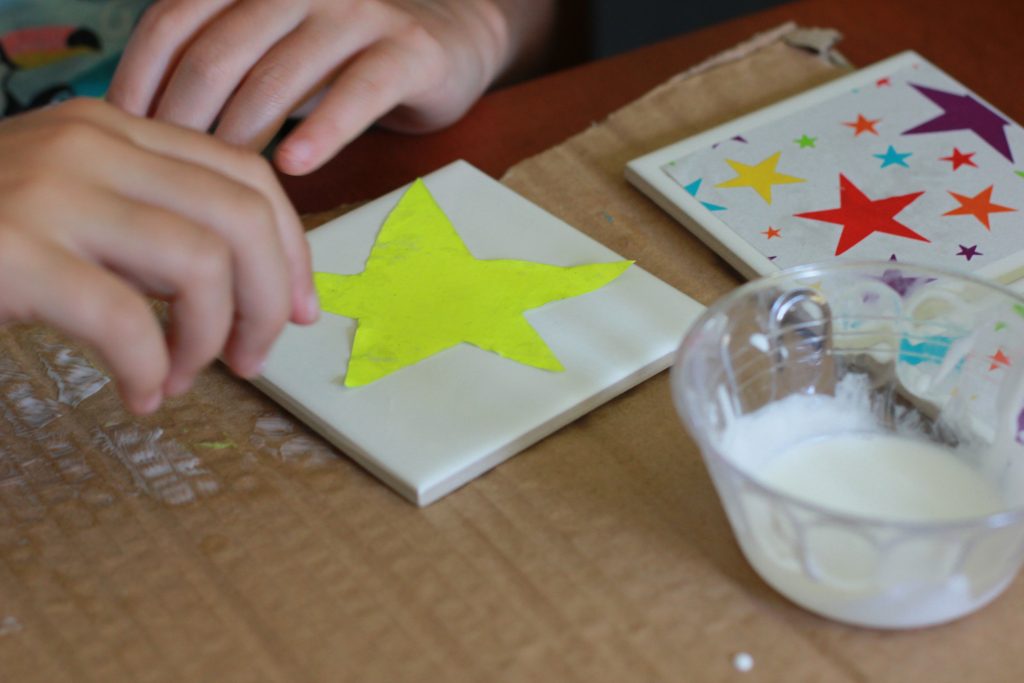 Step 4.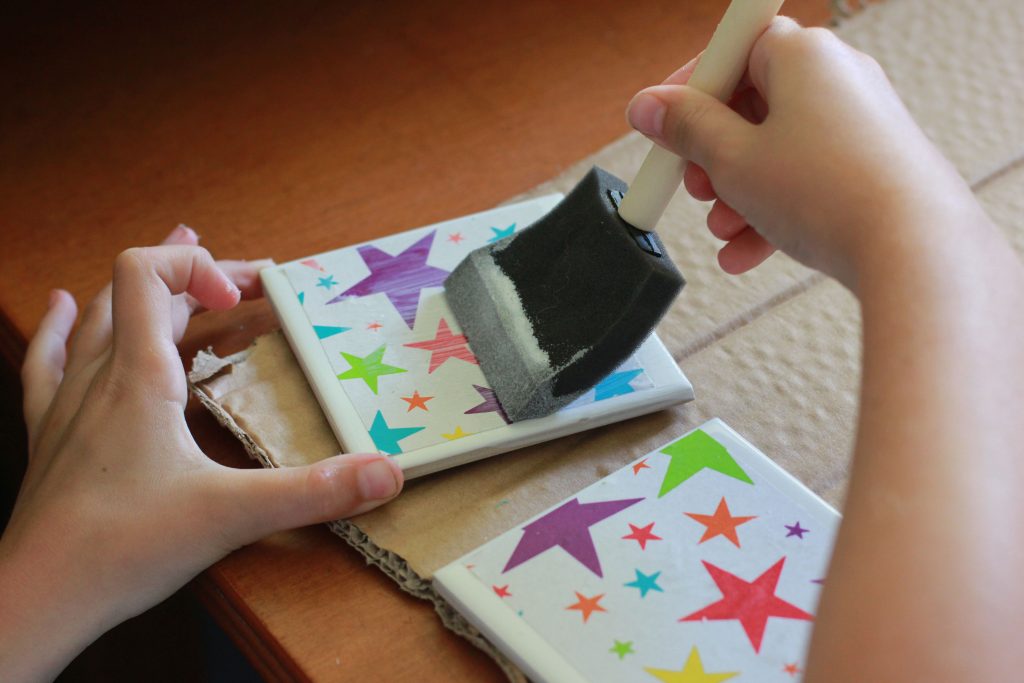 Step 5.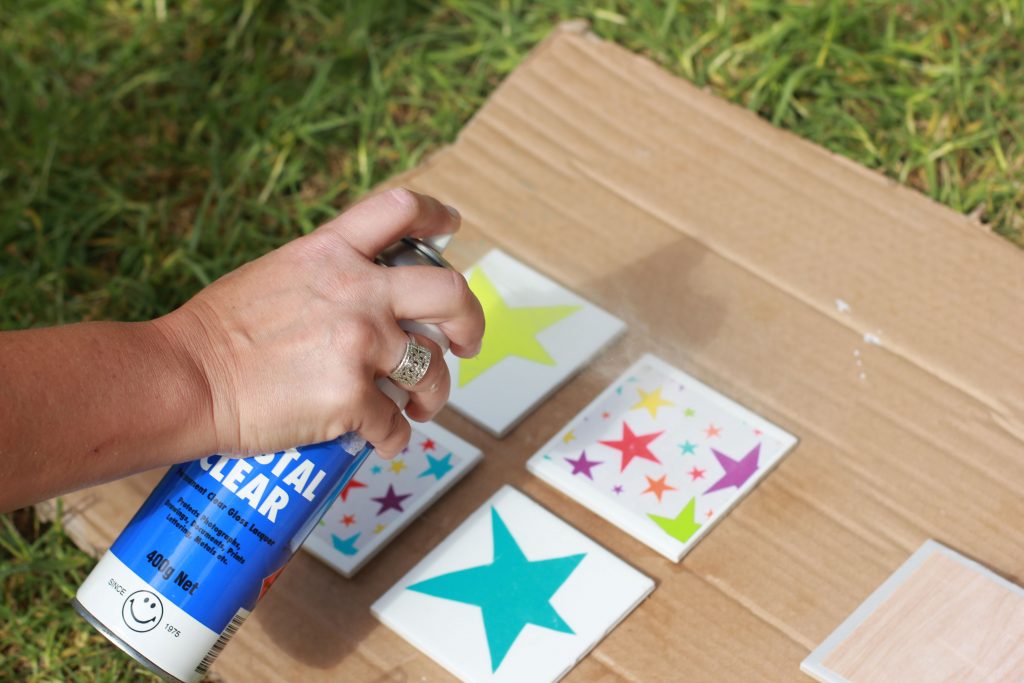 Step 6.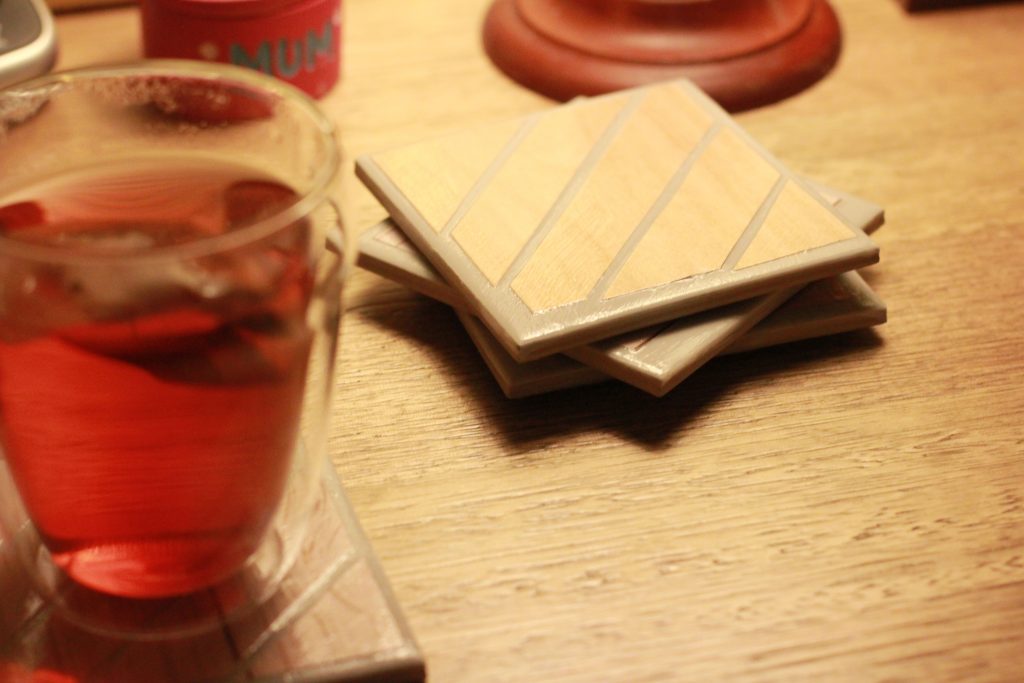 What is Mod Podge?
Mod Podge is an all-in-one glue, sealer and finish used to attach paper and fabric to various surfaces. 
Make your own by mixing 1 cup of PVA glue with 1/3 cup of water.