Prep time: 10 minutes
Cook time: 15 minutes
Total time: 25 minutes
Serves: 4
* * *
Ingredients:
4 chicken breast fillets
4 tablespoons coconut oil
200g mozzarella or parmesan (or a bit of both)
Tomato sauce
1 tablespoon olive oil
1 red onion, finely diced
2 garlic cloves, crushed
400g tin crushed tomatoes
1 whole roasted red pepper, diced (optional)
½ tablespoon balsamic vinegar
1 handful basil
salt and pepper
* * *
Method:
Preheat oven to 200ºC.
To make tomato sauce, heat oil in a frying pan over medium–high heat. Add onion and cook for a few minutes until softened, then add garlic and cook for 30 seconds. Add tined tomatoes and bring to the boil. Reduce heat to a simmer, add red pepper and cook for 10 minutes until sauce thickens. In the last minute or two, add balsamic vinegar to the sauce.
Slice the chicken fillets in half horizontally so you have skinny fillets. Lay chicken between two sheets of plastic wrap and, using the flat side of a meat mallet or rolling pin, pound schnitzels to an even thickness (about 1 cm). This makes them quicker to cook, keeping the chicken moist.
Place 1–2 tablespoons of coconut oil in a large frying pan over medium heat. Cook schnitzels (3–4 at a time) for 1 minute on each side until brown. Place on a lined oven tray and repeat with remaining schnitzels. You may need to add more coconut oil each time.
Top each schnitzel with 2 tablespoons of the tomato sauce and slices of cheese.
Bake in oven for 5 minutes or until the cheese has melted and browned slightly.
* * *
Serve with salad or steamed green beans.
---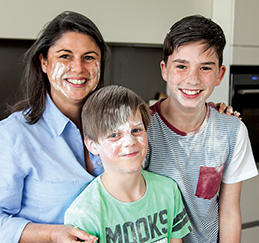 With so many of our Peninsula families affected by gluten intolerance and coeliac disease, we have decided to focus on recipes which can be enjoyed by GF and non-GF alike.
Jodie Blight has developed an amazing new App which enables you to scan the recipe from Peninsula Kids Magazine to create a shopping list on your phone. All in the name of making dinner time easier.
Endorsed by Coeliac Australia so you have peace of mind that every recipe is 100% gluten free.
Download the recipeezi Gluten Free App from the App Stores (it's FREE), use the App to scan the recipe QR code and voila, your shopping list awaits!
Even if you are not GF, I promise you will love every recipe.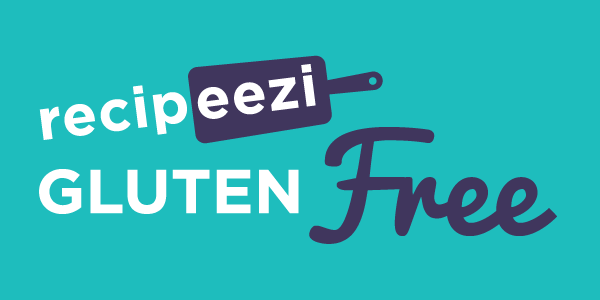 Peninsula Kids – Autumn 2019