For over 18 years, Chocolate Grove owner Will Muddyman has indulged his passion for making premium chocolates using only the finest ingredients. Will, known as the Willy Wonka of the South East, loves being innovative, with a focus on variety and wild flavours for a real tastebud sensation!
Says Will, "When I bought the factory in 2002 it had just three products and was very run down. Today we make over 200 products, everything from milk chocolate covered salt and vinegar crisps to mango spears in dark chocolate and solid milk chocolate donuts. Our driving force is to surprise customers, to move away from the safe and rather mundane mass-produced products seen on most supermarket shelves. My role as owner/manager varies from everyday duties including sales and product development, to being hands-on in the factory itself. I'm incredibly lucky to have a wonderful team working behind the scenes creating unique, exciting and exotic combinations."
Will's very own milk chocolate recipe was created in conjunction with the internationally recognised William Angliss Institute of Culinary Arts and is suited especially to Australian tastes. The premium milk chocolate has a creamy, sweet taste. It is made from Australian milk powder and sugar, with cocoa beans sourced from Ghana, and contains a 36% cocoa mass. It is an "all-natural" chocolate.
At Chocolate Grove chocolate comes in all shapes and sizes with treats for all the family. For kids there are solid gold bars and nuggets, chocolate pizzas, dinosaurs, Transformers, and mini Aussie footballs. And let's not forget the adults, with champagne bottles, hearts and decadent combinations such as chocolate goji berries, liquorice and honeycomb.  Macadamias are a standout too, coated in milk, white or dark chocolate.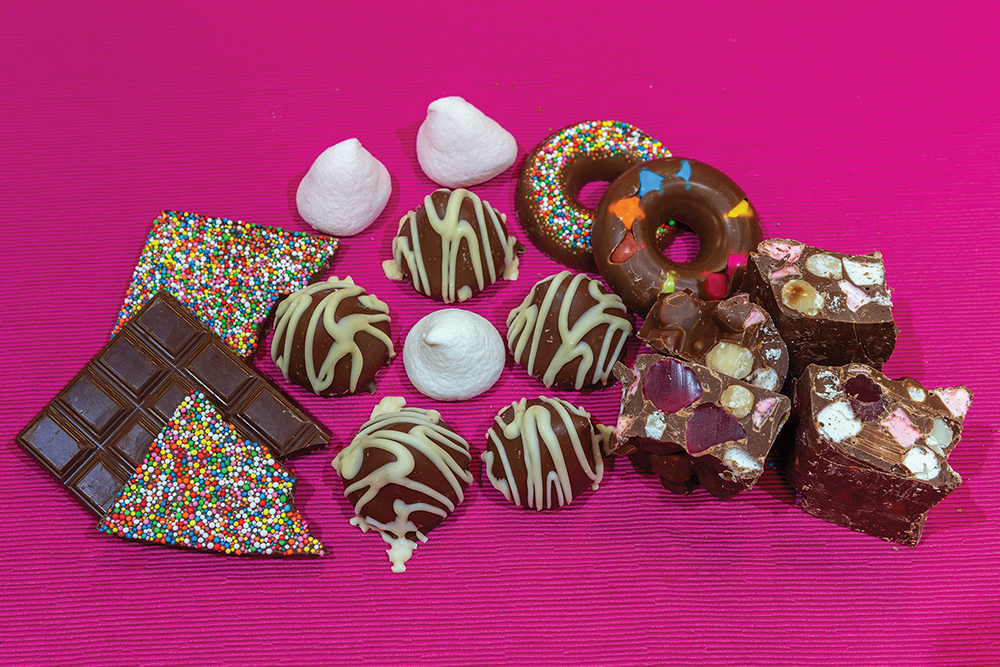 Says Will "Here at Chocolate Grove we coat nuts, confectionery, fruit, vegetables – and anything else that takes our fancy!"
Visitors are also more than welcome to celebrate Australian Chocolate and Confectionery past, in the Living History Centre. Will says it was his love of jazz that inspired him to document the history of Australia's chocolate and lolly companies. Who could forget the Violet Crumble, Polly Waffle, Jaffas and Choo Choo bars?
An exciting development is their new online store launching in September which will feature all the top line products and latest creations.
Use the product code "Hidden Gem" for free delivery until 31/10/20.
Treats for all the family delivered directly to your door!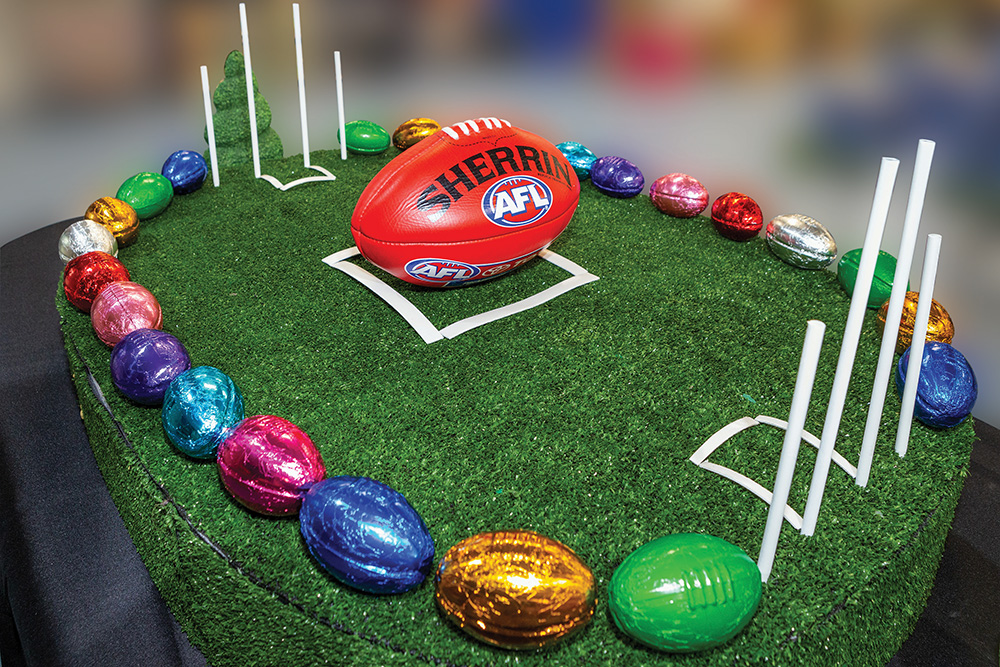 Chocolate Grove is situated in Aster Avenue just off the Dandenong Valley Highway in Carrum Downs (and only 10 minutes drive from Frankston)
Gluten free – Coeliac Association accredited.
Vegan friendly, and dairy free (dark chocolate)
---
Chocolate Grove Shop & Living History Centre
48-50 Aster Avenue Carrum Downs VIC
8.00 am- 5.00pm Monday to Friday, 12.00 pm – 4.00 pm Saturday
P: 03 9775 1888
chocolategrove.com
facebook.com/chocolategrove