You'll Need:
Yarn
Paper
Scissors
PVA glue
Small ready-made pompoms
Medium ready-made pompoms
Tinsel (or fishing wire, pipe cleaners)
Googly eyes (or buttons)
How to do it:
1. Cut the outer and inner ear shapes out of paper, using pink to make the inner ear. Pinch the bottoms. Leave to dry.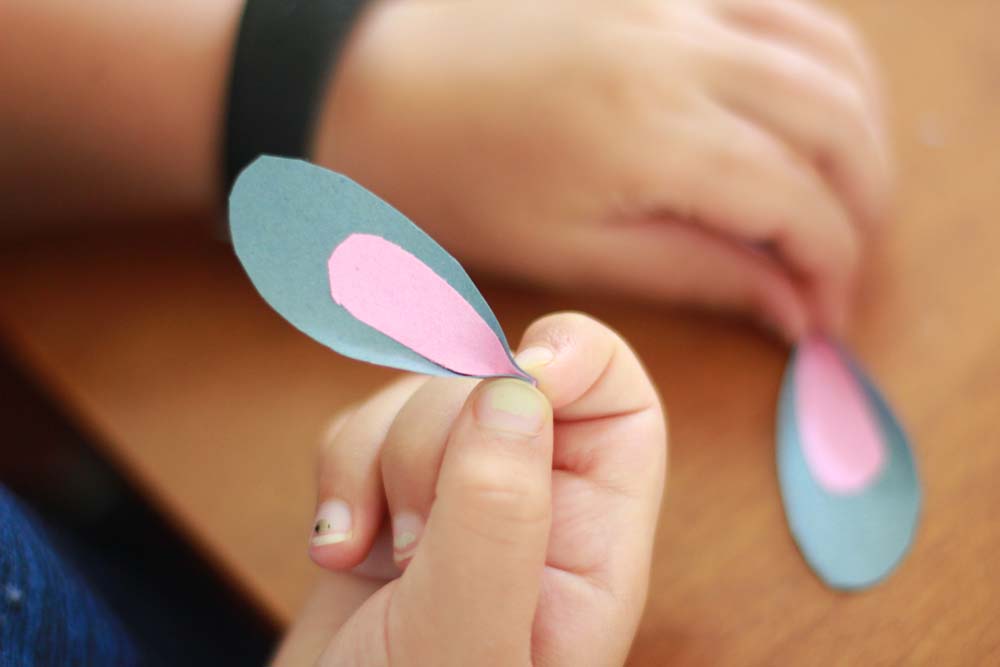 2. Wind the yarn around four spread-out fingers. 100 times for small pompom (Bunny head) and 200 times for larger pompom (Bunny body).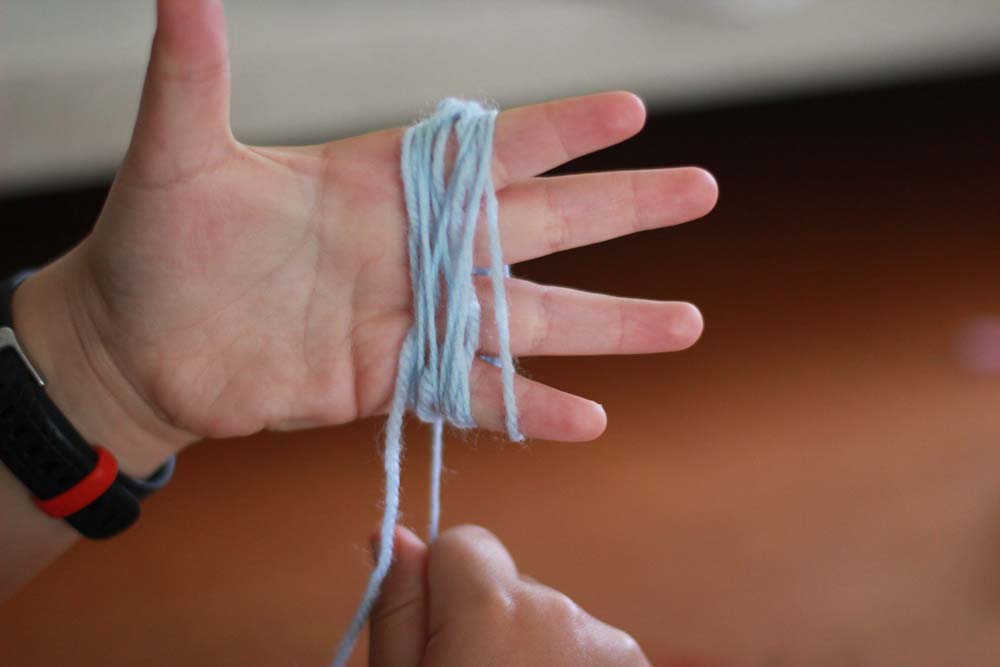 3. Slide the bundle of yarn off the fingers and tie tightly with a long piece of yarn in the middle.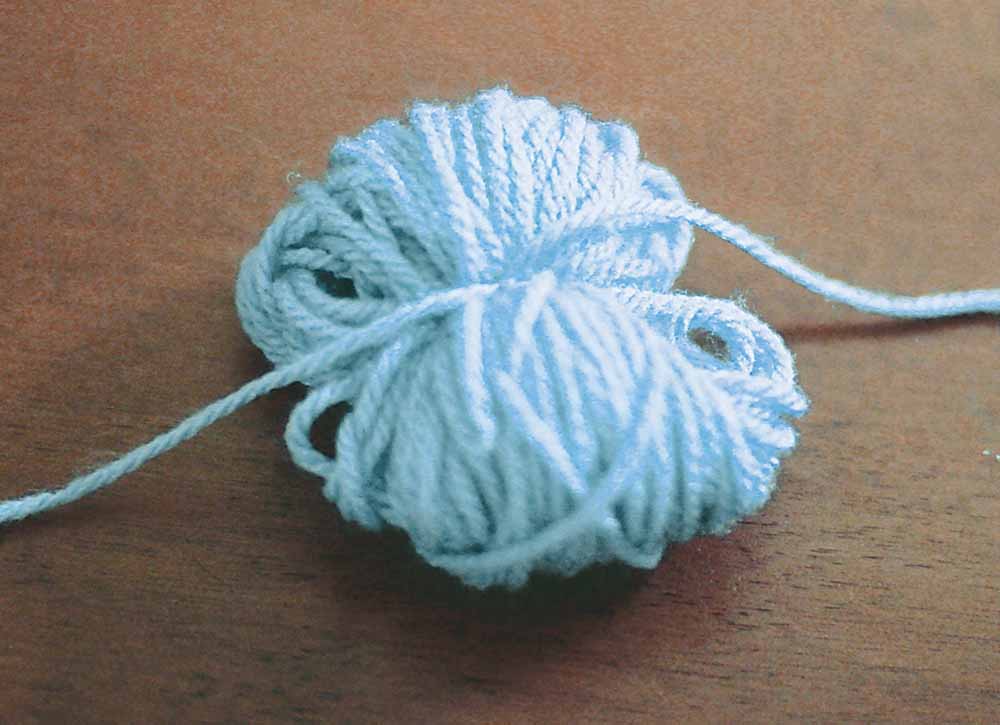 4. Use scissors to cut through loops all the way around and you'll end up with a shaggy pompom.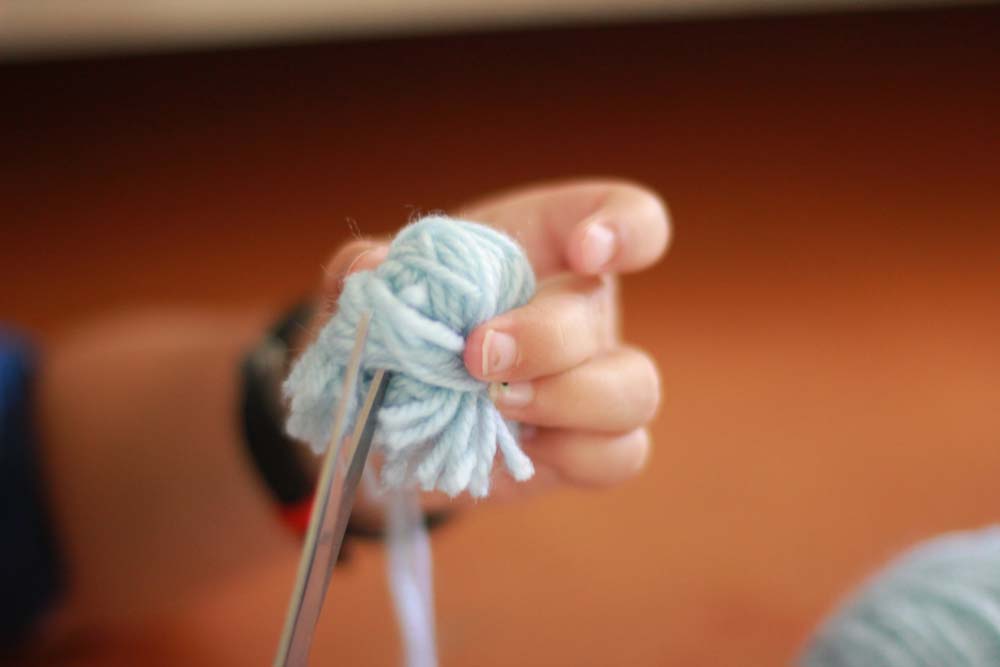 5. Now use scissors to trim and shape up your pompoms to desired length (the shorter the better.) Be careful not to trim the long pieces of yarn used to tie the middles.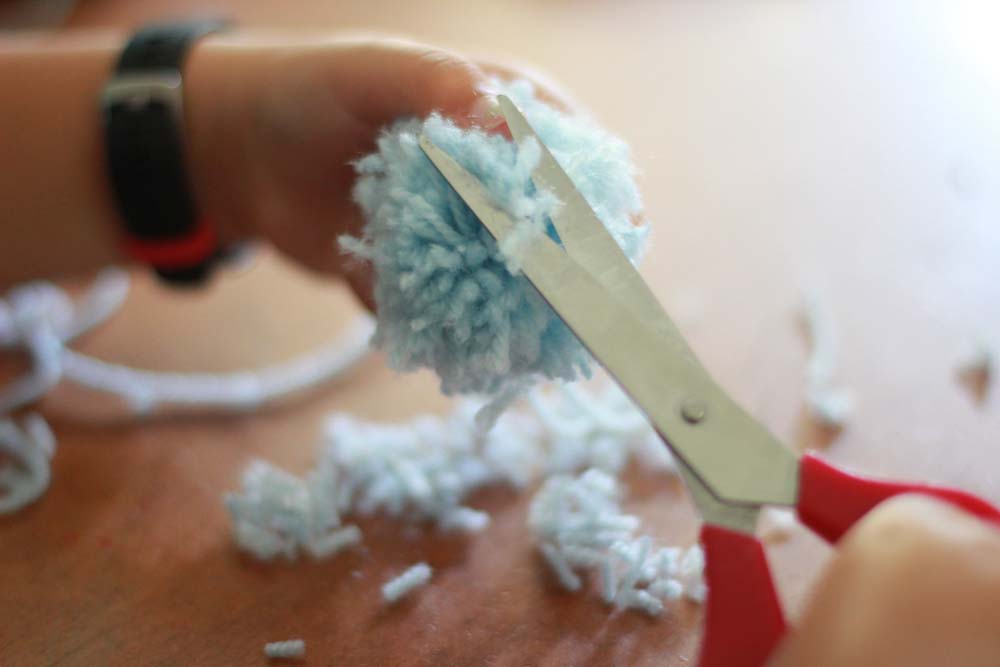 6. To attach the head pompom to the body pompom tie the long pieces of yarn together to make the 'neck' of the bunny.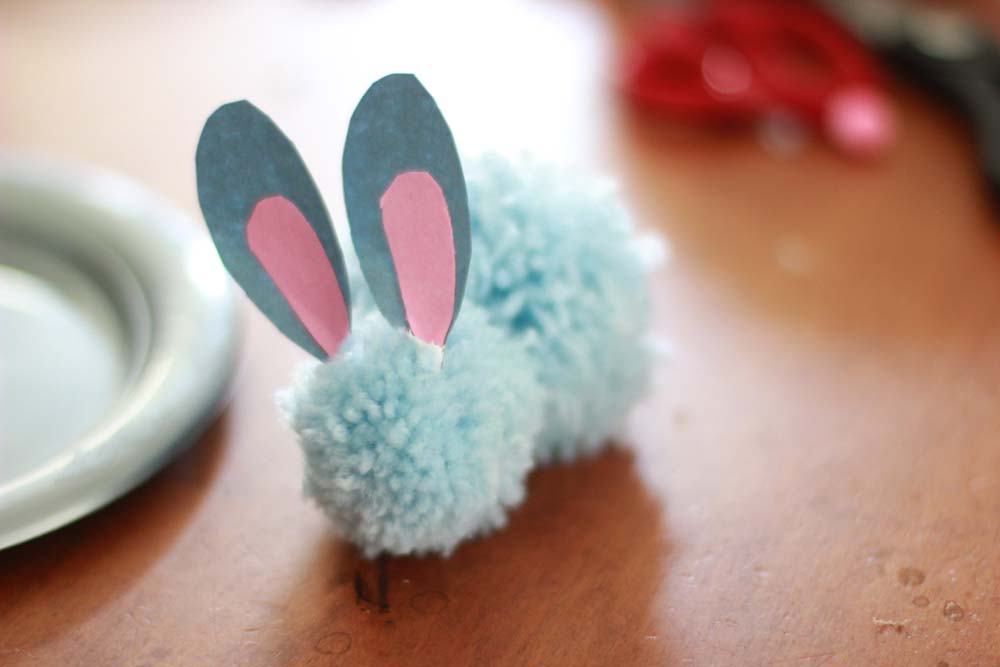 7. Glue on your bunny tail, eyes and ears.
To make the bunny whiskers we used a piece of tinsel cut into thirds and knotted the three pieces together. Then glue these to the bunny face and glue the nose pompom on top.
Here comes Peter Cottontail!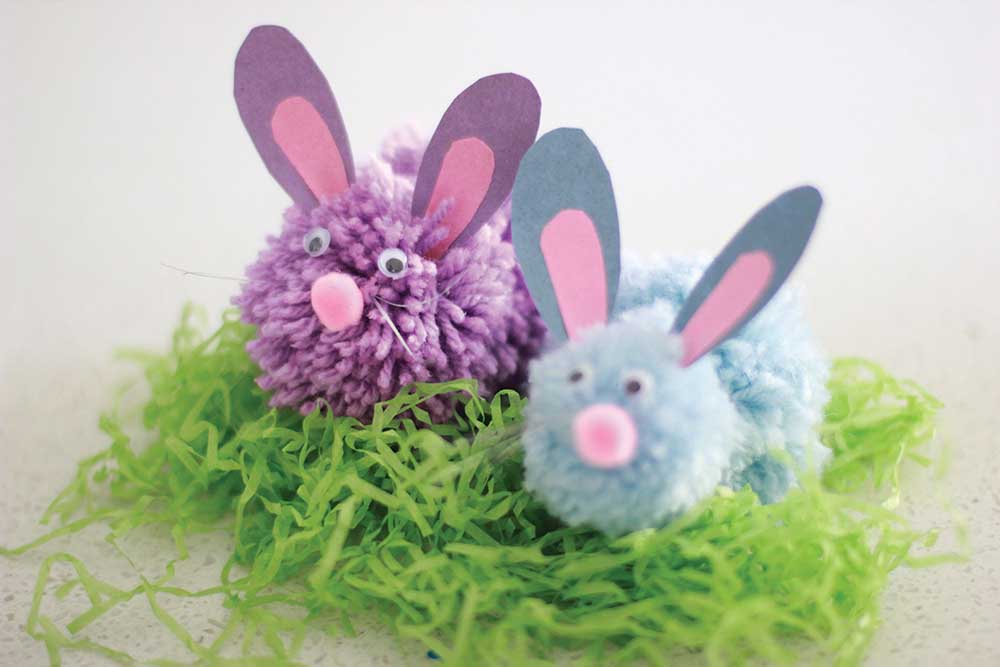 First published in Peninsula Kids – Autumn 2019