Welcome to Creative Kids Early Learning Centre.
We are a small, 33 place, boutique family owned and operated childcare centre and kindergarten in Mornington.
While the centre has been operating for 9 years, it has been under new management since May 2018.
Our names are Jess and Tim and we are the new owners. Jess has 16 years' experience in the Early Years Sector and has operated many centres within Victoria. We have a son, Eli who attends Creative Kids.
Our vision for Creative Kids is to deliver the highest quality care and education across the peninsula. We believe that every child is competent, capable and should be given every opportunity to belong, explore and flourish within our centre, the local community and the wider global community.
Our centre is intimate, with families referring to us as their 'home away from home'. Our educators develop strong bonds with families and children and believe that this partnership is crucial for children to thrive in their early years. Our educators are proud of their work, professionals in their field and passionate about working with children.
Most of all, its fun! We run an 'Out and About' Program where children are encouraged to get out into the community, be active participants in local events, and explore the natural world around them. With our 6-seater pram, children of all ages are given this opportunity.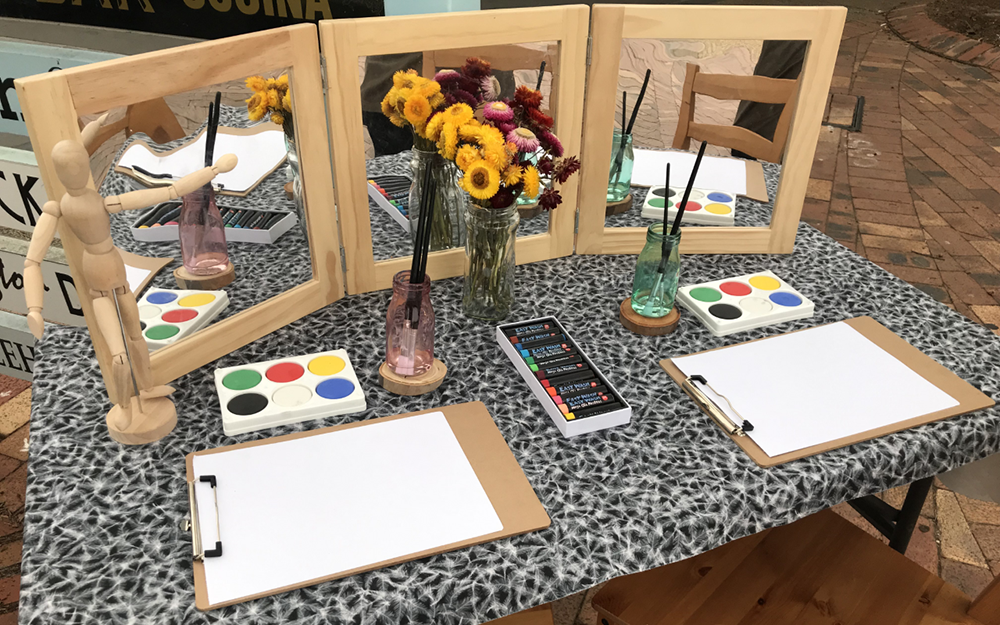 NURSERY
Our nursery room holds 8 children, allowing for specific and individualised care for our youngest children. The children are encouraged to move between their free flowing indoor and outdoor space of our nursery.
PRE-KINDER
We have 8 children within our Pre-Kinder room, where there is a strong focus on developing independence and responsibility, social skills and sparking each child's curiosity.
Our Pre-Kinder room leads out into our large outdoor environment where children are engaged in open-ended experiences, allowing for gross-motor development, social interactions and risk taking. Our Vegetable Patch is on its way to being able to be harvested and shared at meal times.
3yr OLD KINDERGARTEN
Our shared kindergarten space supports our 3 year old children to continue the development of social and emotional skills within an inquiry based program. Our program follows the children's interests, plans for specific learning outcomes and supports all children with early literacy and numeracy skills.
4yr OLD GOVERNMENT ACCREDITED KINDERGARTEN
We have a government approved funded Kindergarten program that is offered in our long day setting, allowing for many families to have the flexibility of longer hours of care. As part of our Kindergarten curriculum we offer Bush Kinder visits, routine outings, and a school readiness program including school visits, lunch box program and our kindergarten Library.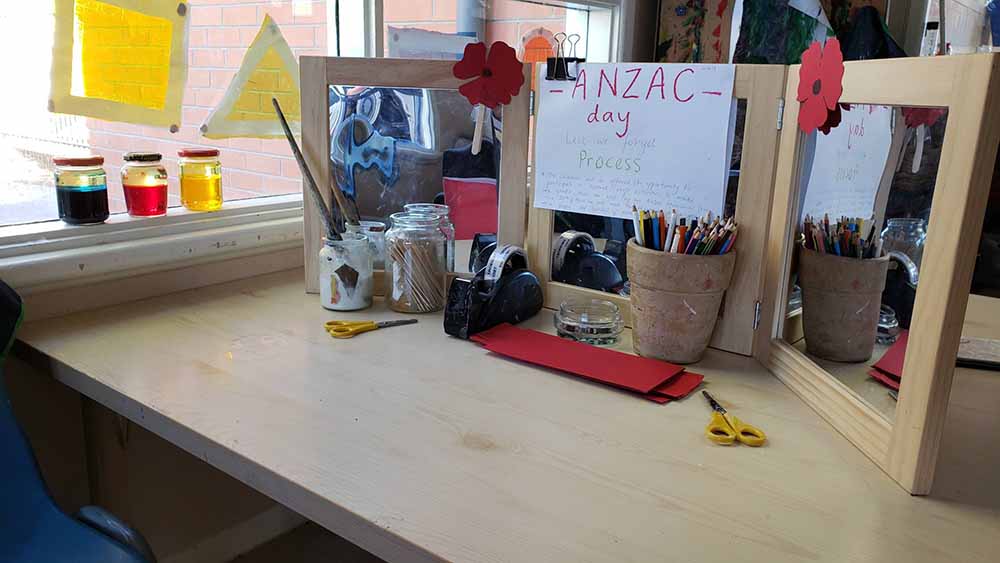 Contact us today to book a tour or to find out more.
A message from one of our families…
Hi, Just wanted to say a big thank you to ALL of the AMAZING Staff, you are all so lovely to Ben and all give that extra special care and attention that makes not only me feel totally comfortable in leaving Ben but has definitely made the difference in Ben settling in over the past few weeks, especially being only one day a week. The girls in his room have been so honest with me about his days and so patient with Ben, and I love how all the staff seem to know him. So happy I chose Creative Kids for Ben. Really appreciate it. Thanks Bec