Date/Time
15 Sep 2023 - 1 Oct 2023
All Day
Category(ies)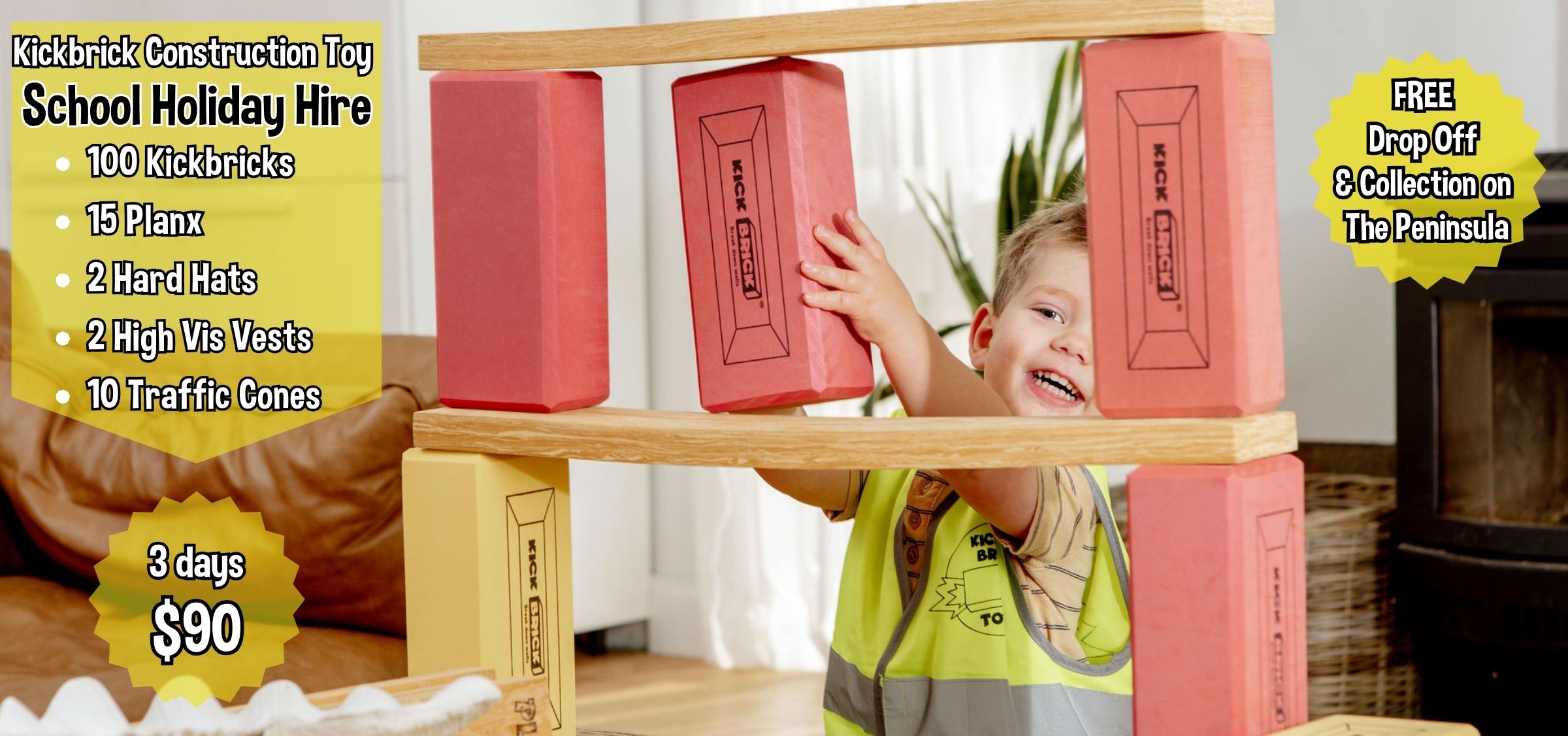 KICKBrick Toys are simple but super fun kids construction toys used to entertain, challenge & teach.
The KICKBricks are the same size as a house brick but are safer, have more uses & are suitable for kids of all ages. The bricks are not only safe & fun but also great for focused play, teamwork & many other early learning goals.
The bricks & Planx can be used anywhere (indoors, outdoors & in the pool/bath) to do almost anything (building, bowling, balancing, targeting, throwing, catching, jumping, challenging, demolishing, camps, forts, chairs, beds, etc etc)!
Contact us to book one of the following dates…
Tue 19th – Fri 22nd Sept
Sat 23rd – Mon 25th Sept
Tue 26th- Fri 29th Sept
Sat 30th – Mon 2nd Oct
FREE drop off & pick up on The Mornington Peninsula