As women go through menopause they often experince tummy bloating from a change in hormones. Pickled foods, such as the pickled carrots and dill, are great to help reduce bloating, as fermented foods norrish the lining of your stomach. Xali is Australia's first training, dietary and wellness program to cater to women going through biological changes with a focus on perimenopause and menopause.
These recipes were designed by award-winning clinical nutritionist, Samantha Gowing to help women reduce the symptoms of tummy bloating as they are going through menopause.
Blueberries with spiced quinoa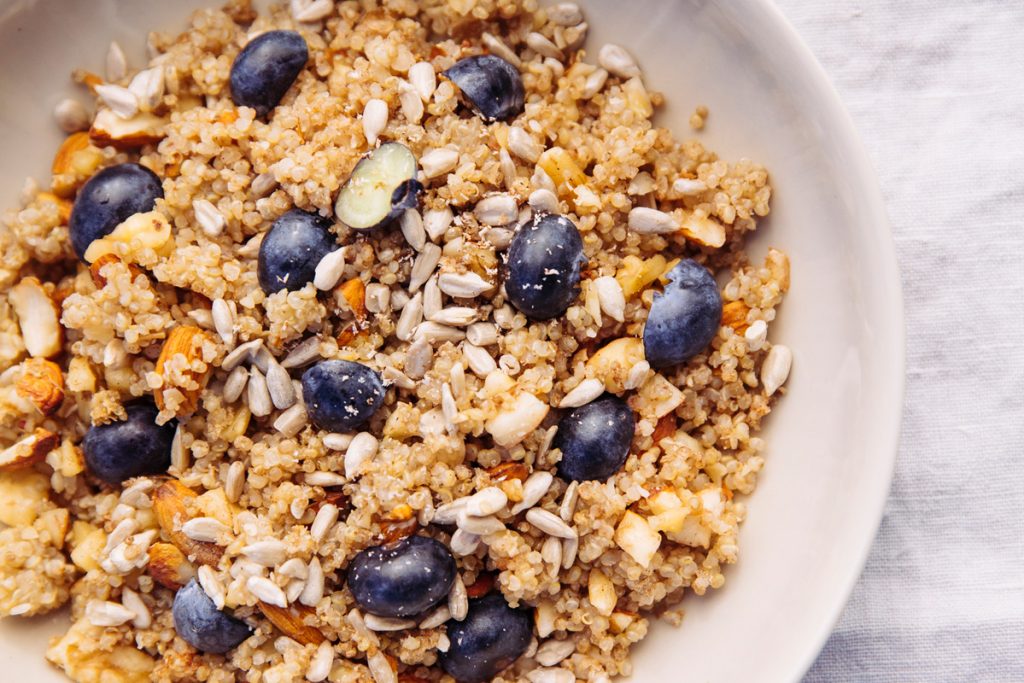 Prep 10 mins
Store chil 2 days
Serves 1
Ingredients:
1 cup white quinoa, cooked see recipe
½ cup blueberries
½ cup mixed nuts, chopped
¼ cup sunflower seeds
¼ tsp ground cinnamon
¼ tsp ground nutmeg
Method:
Combine all ingredients In a bowl and serve with a side of yoghurt of your choice.
Pickled carrots and dill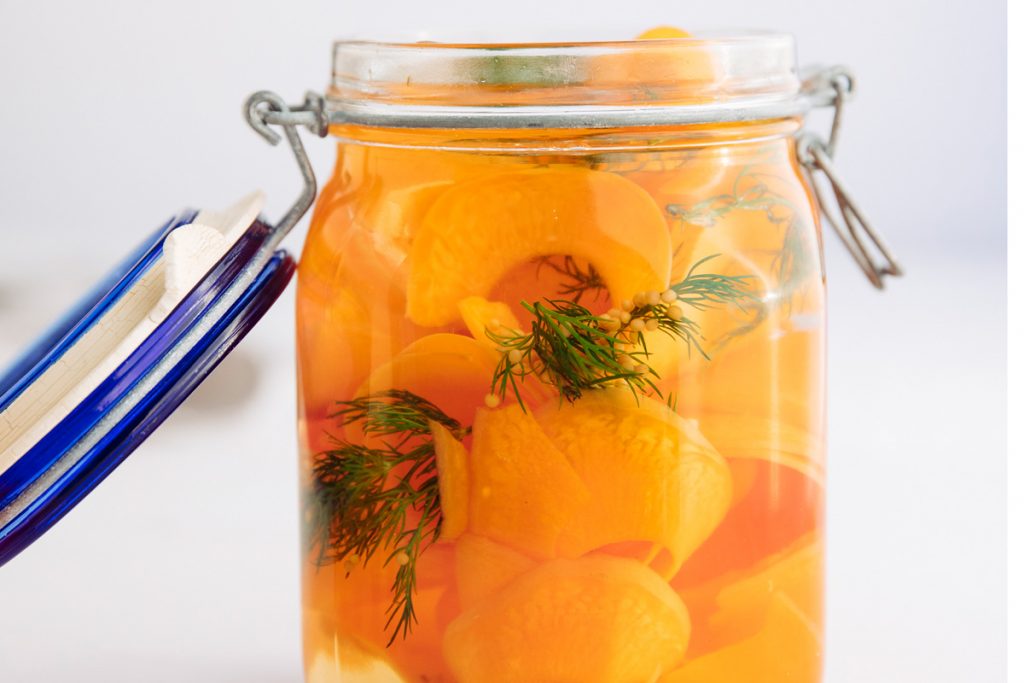 Prep 15 mins
Yields about 2 cups
Store 14 days
Ingredients:
2 cups / 340g carrot, cut into ribbons or spiralised
1 tbsp fresh dill, snipped
1 tsp yellow mustard seeds
1 tsp salt
1 cup / 250ml white or apple cider vinegar
Method:
In a large glass jar or storage container arrange carrot and dill.
In a small saucepan over a low heat, gently heat mustard seeds, salt, white or apple cider vinegar. Bring to a simmer to dissolve salt and influse mustard seeds. Cool then pour over carrots and dill in a glass jar.
Seal and store out of direct sunlight at room temperature.
Use after 3 days and within 14 days.
Baked Barramundi with lemon and assorted greens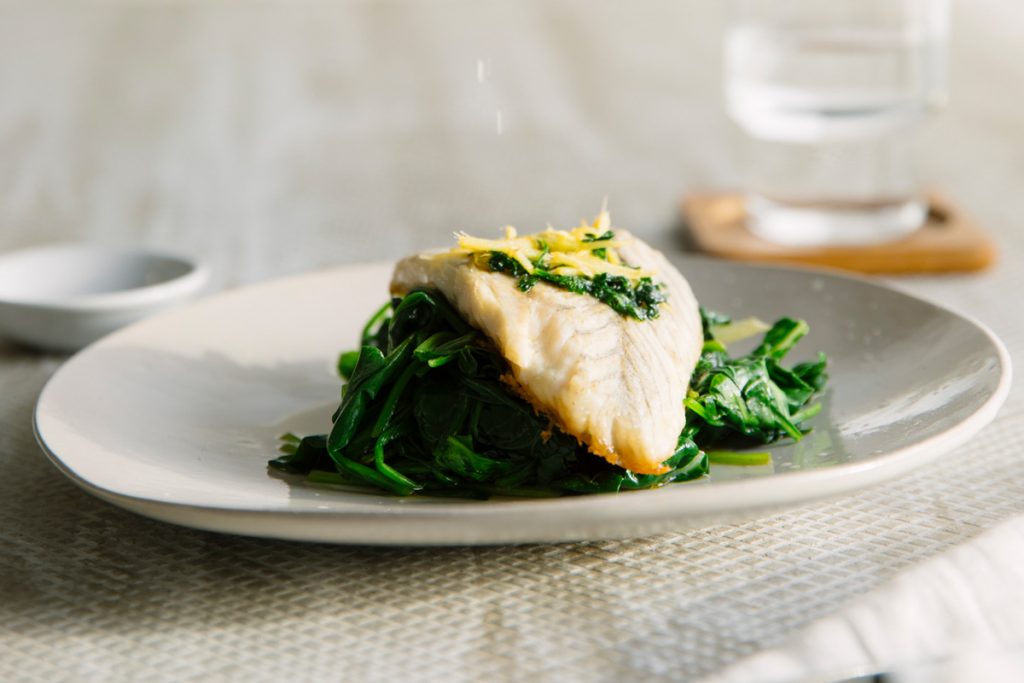 Prep 20 mins
Cook: 15 mins
Yields: 1 serve
Ingredients:
2 tsp macadamia, olive or peanut oil
½ bunch asparagus, trimmed
1 cup spinach
½ cup silverbeet
200 gram Barramundi, or other white fish
Salt
Cracked black pepper
½ lemon, cut into wedges
Method:
Preheat the oven to 170 C.
Line a small baking dish with baking paper.
Place asparagus, spinach and silverbeet on the baking dish, top with fish and drizzle with oil and season.
Bake for 15-20 minutes, check fish is cooked through by flaking gently with a fork.
Transfer to a serving plate and serve with wedges of fresh lemon.