Because no one in our house is permitted to barrack for anyone other than the Bombers, we also did a rainbow candle to showcase the colour options – (I cannot roll my eyes enough)! Here we go:
You'll need:
White stick candles (available at the supermarket) [pullquote]TIP: If you want to use leftover wax from an old candle jar, pop the jar into the freezer overnight and the old wax will easily slide out in one piece. Then remelt the wax (step 3) and reuse the jar![/pullquote]
Old crayons
Microwave safe bowls (we used ramekins)
Jars
Popsicle sticks
How to do it:
1. Affix a length of wick (from the white stick candles) to a popsicle stick with tape and lay the stick across the top of the jar you're going to fill.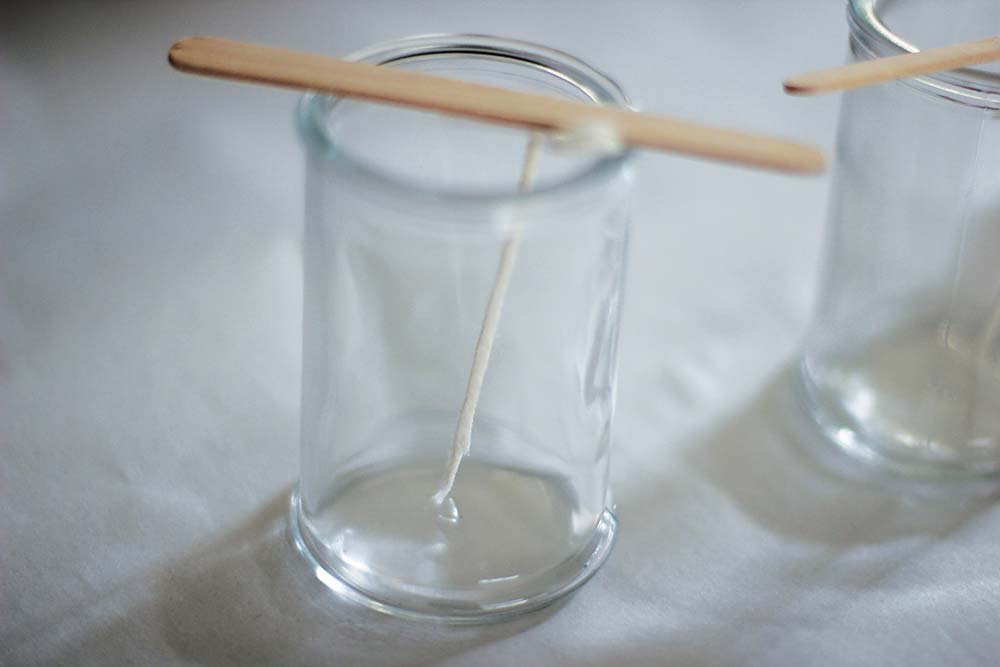 2. Only an adult should cut the stick candles lengthwise. Remove the wick and chop up the wax fairly finely (for faster melting). The kids can peel the paper off the crayons while this goes on.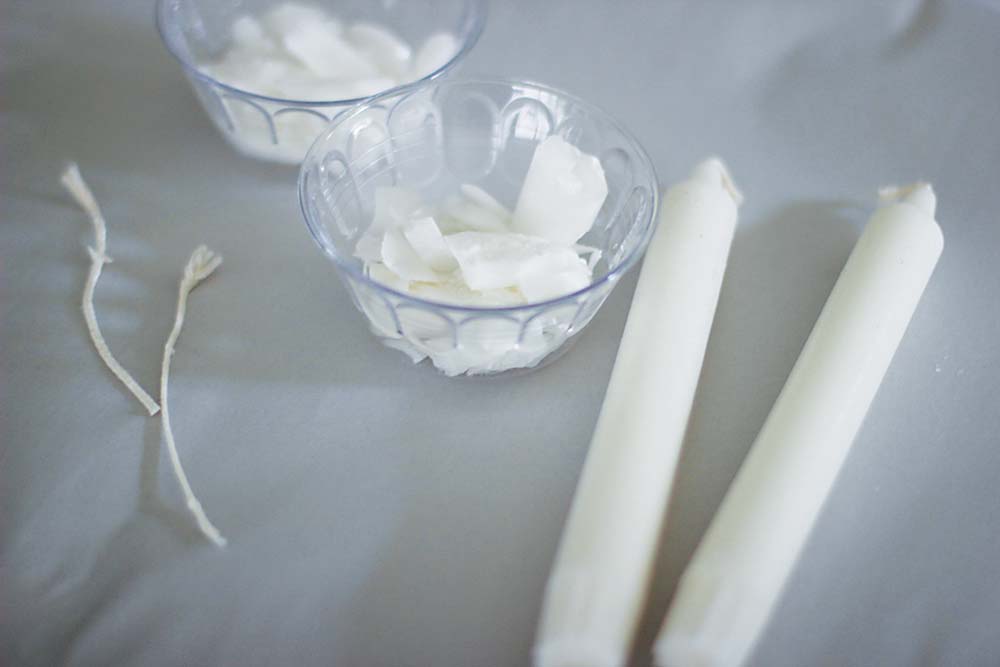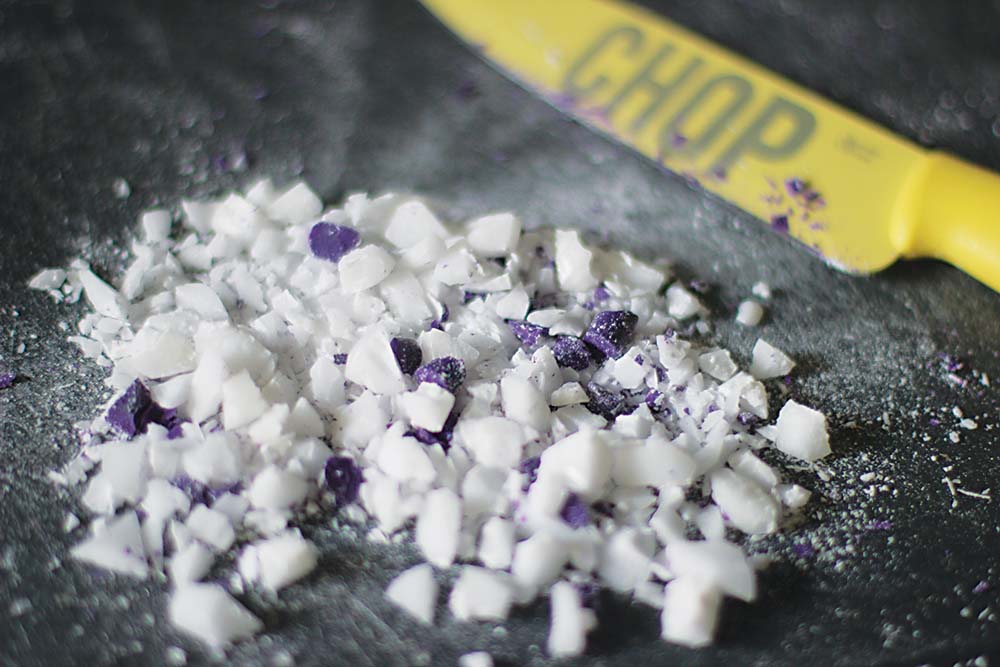 3. Using one crayon per colour, put wax and a broken-up crayon into a microwave safe bowl. Microwave for 2 minutes and then in 30 second intervals until completely liquefied. Bowl will be HOT!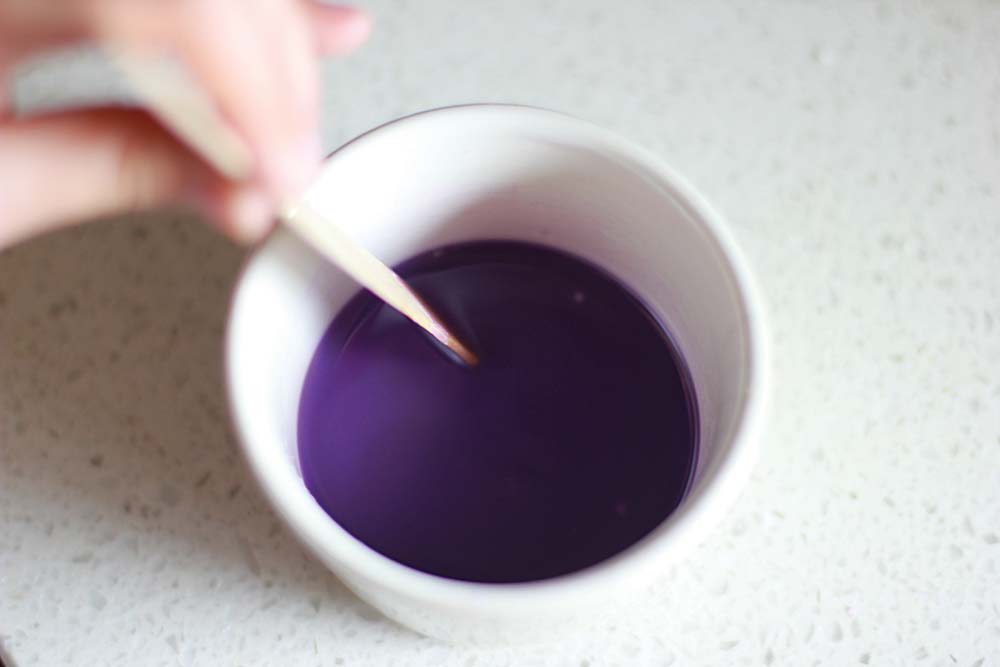 4. Enter adult – Let cool for 30 seconds or so and pour coloured wax into the jar with the wick. Let the first layer dry for 20-30 minutes. (Or pop into the freezer for five minutes to speed up the process.)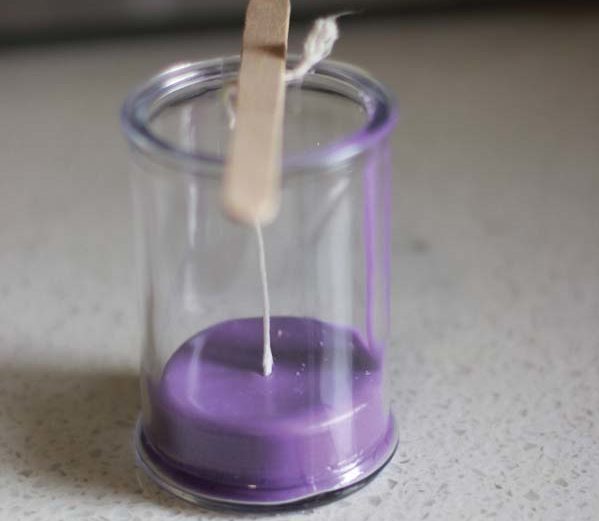 5. Repeat this process and continue to pour layers of coloured wax into each jar, making sure to let them dry between each layer. If you don't, the colours will mix!  (Learned this the hard way … cough, cough … yellow and green.)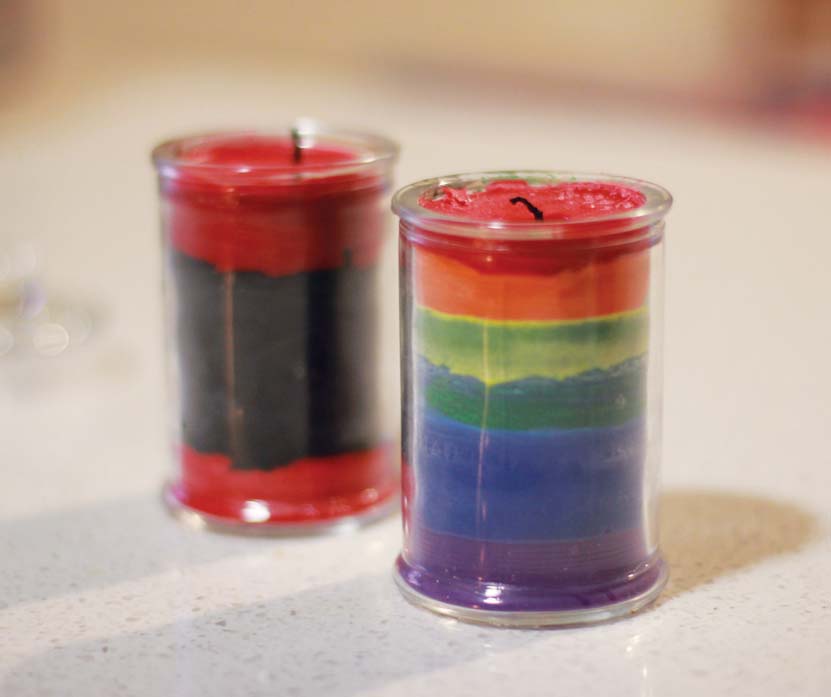 6. Go Bombers!