By Carolina Giraldo
Working mums are a force of nature. There are so many factors that go into one day, let alone an entire working week. Meetings and homework. Reports and lunchboxes. Presentations and the playground. It may seem as though transitioning your outfit from playground to office would be at best inconvenient and at worst, completely unrealistic.
Thankfully, style connoisseur and working mum of two, Carolina Giraldo, founder of Carolina Lifestyle, has been there and done that. Here she shares her top 7 tips for styling your wardrobe, so you can confidently pivot your runway from asphalt to office, effortlessly.
Strip back and take stock
It's often overlooked but this one simple tip is the foundation to your wardrobe; ensure you wear your clothes, and they don't wear you. Do a wardrobe purge and bin or donate anything that you haven't worn in 6+ months (except if it's a special occasion piece) and get rid of anything that doesn't fit properly. Having a closet cleanout allows you the space to focus on what fits, what you like, and what you wear most often. Then, from here, you can start to fill in the gaps.
You don't need to reinvent the wheel
Once you've done an inventory of what you have, it's time to fill in the gaps. With all this new wardrobe space it can be tempting to go all out and buy that little black dress you've been eyeing for months, or that fabulous kaftan for a holiday you've yet to book. But these pieces won't be your everyday go-to's. Start by taking note of what styles, colours, and shapes suit your body. From here you can base your new pieces upon this blueprint, knowing they will fit, flatter and match what you already have.
Make your clothes work for you
As the saying goes, 'dress for the job you want, not the job you have'. This makes sense in theory, however, in execution with the added complexities of a working mum, it's not so cut and dry. The key here is to find a level playing field between the playground and office. What similarities can you find between the two and what is the lowest common denominator? Depending on your job and its expectations, this will be different for everyone but by comparing the two, it's easier to draw similarities and distinctions, allowing you to level-up basics and pare down formalities.
Versatility
Building on the point above, when finding a happy medium between playground and office, go for pieces that can work in multiple ways. A wide-leg pant in a neutral colour can be dressed down with a pair of flats and blouse or dressed up with heels and a blazer. A classic for a reason, a trench coat is a chic addition to any casual outfit and can be styled open or closed.
Accessorise like you mean it!
Now we've got the basics down, it's time for some fun! Bold, colourful or animal print accessories like scarfs, bags, sunglasses, and jewellery are the secret weapons of your wardrobe. A patterned scarf or bold earrings are easy to throw on in the morning and will compliment any neutral pieces, without having to plan around them. A pair of statement sunglasses combine form and function, adding a sleek finishing touch to any outfit.
Adapt the flat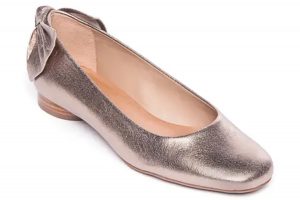 Flats are a fantastic option for mums on the go, however, they may not be the best choice for your workplace. In this case, adapt your flats. Grab your favourite, tried and true's and see if the brand has another, more premium version available. Gold or silver details are a great addition as they're simple, yet impactful, adding a sophisticated element to your look. Sneakers are another go-to and in this case, white leather is a great option as they're easier to clean than suede or synthetics and if kept in good condition, add a sporty, chic element to a more formal outfit.
Invest in a blazer
A tailored, well-made blazer is one of the most flexible pieces in your wardrobe. Patterned, plain or colourful, they work on top of just about anything including turtlenecks, singlets, blouses, and t-shirts, pairing perfectly with denim jeans or a pair of black trousers. Adding instant structure and intention, effortlessly, blazers are a wardrobe staple. Whether oversized or more tailored, both work well with a slim pant and pump heel.
As a busy, working mum, the last thing you need to add to your never-ending to-do list is to pack a separate change of clothes to take you from playground to office. It's just not feasible, nor is it necessary with the tips shared above! With a bit of focus and strategic shopping, your wardrobe doesn't have to be one or the other. If you can be both, why can't your wardrobe?
---