By Justin Coulson
Happy Families Parenting Expert Dr Justin Coulson's Guide to tackling fussy eating and improving family meal time.
Finding meals that satisfy the whole family can be a tough job. Academic research suggests somewhere around 50% of kids go through a fussy eating stage. In fact, new research from HelloFresh found that 71% of parents have a fussy eater on their hands.
Australia's leading parenting expert, Happy Families' Dr Justin Coulson is an author and father of six daughters who is passionate about family relationships – and has shared his top tips to tackle fussy eating and improve family meal time.
Cook meals the whole family will enjoy
As parents, we all want our kids to be fed delicious, healthy meals they'll enjoy eating, but for families with fussy eaters, this isn't an easy challenge. It's often tempting to swap out ingredients from the main meal, or even cook a separate meal altogether, to avoid the dinnertime drama. Our job as parents is to go the extra mile for our kids, but rather than spending more time, money and effort double handling in the kitchen, it's best to find a bank of meals and recipes you know the whole family will enjoy sharing together. I have partnered with HelloFresh to launch the first ever 'Family Favourites Awards' to help improve dinnertime with a winning selection of HelloFresh's tried-and-tested recipes the whole family will enjoy.
Cook together as a family
Getting the kids in the kitchen and involved in the meal selection and preparation process is one of the best things you can do to establish healthy behaviours. Not only is it a fun way to spend time together, but it helps tackle fussy eating by giving kids a behind-the-scenes taste of the finished meal. Introducing them to fresh, healthy food first-hand shows how different foods look and where they come from, and importantly, kids are more likely to try food they've helped cook.
Australian families recently crowned HelloFresh's Caribbean Pork Rissoles & Wedges the Best Recipe to Cook with Kids because the dish allowed the kids to get their hands dirty by mixing and rolling out the rissoles, making dinner a fun activity for the whole family.
Make veggies tasty
The age-old question of how to get kids to eat their greens is one every parent has asked. It has also resulted in us getting crafty in the kitchen, with more than half (54%) of Aussie parents admitting to hiding veggies in a meal, while nearly a third (30%) have tried serving them in a fun shape to make them more appealing. Instead of resorting to these sneaky tactics, try adding veggies to meals and flavours your kids already know and love. It's also important to change up the typical vegetables you usually serve, or try serving them in a different way, to build familiarity and help your children become more comfortable with them.
Add variety!
For picky eaters, it's all about variety. Serving a range of foods on a regular basis helps expose your kids to different foods frequently and expand their tastes. This can often be quite challenging for parents who struggle to find a variety of meals their children will enjoy (66%), and end up recycling the same three to four recipes every week (33%). Meal-kit services like HelloFresh are a great place to start, as they offer a wide variety of customisable weekly recipes with a selection of meals and flavours that can satisfy a family's unique tastes and dietary preferences. Another great way to add variety is by encouraging your kids to eat colourful plate of food – the more colourful, the more nutritious it will be.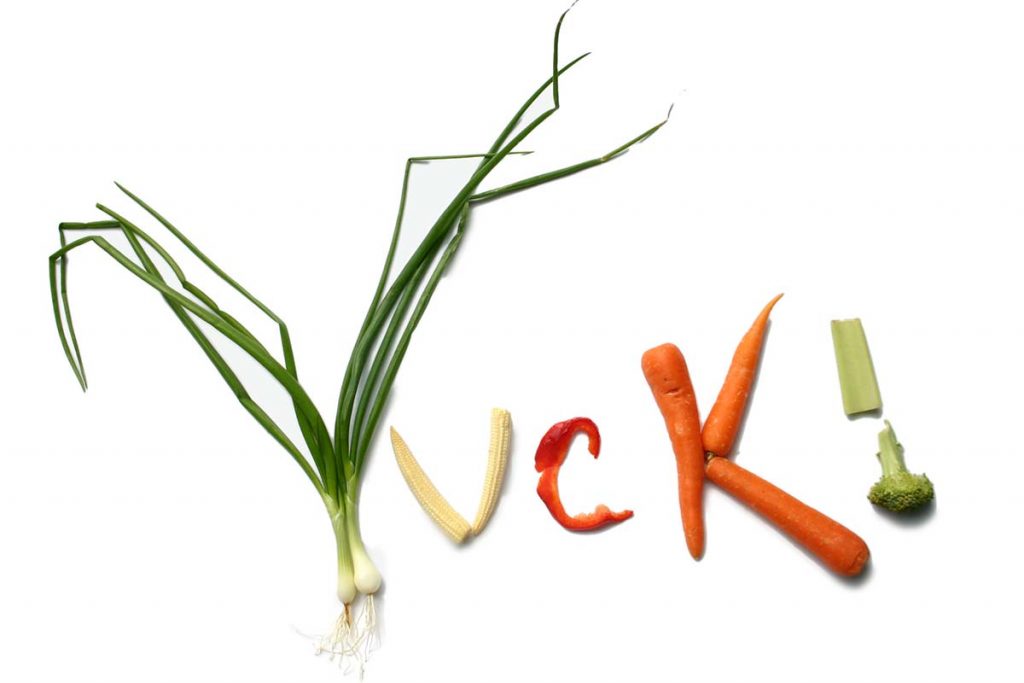 Ending family food fights:  How Aussie parents can conquer midweek meals
A new national survey from Australia's leading meal kit delivery service, HelloFresh, reveals dinnertime is a challenge for many Aussie families, particularly those with fussy eaters.
A young generation of fussy eaters:
The majority (71%) of Aussie parents admit their children are fussy eaters
Four in five (81%) parents have experienced their kids refusing to eat dinner 
Most parents (74%) struggle to find nutritious meals their children will enjoy
Aussie parents are doing their best:
Aussie parents have tried a number of methods to get their kids to eat their dinner, including bribing them (52%) and threatening to remove privileges (49%)
Parents are also getting creative to get their children to eat more vegetables, including trying to hide veggies in a meal (54%) or adding veggies to their kids' favourite meals (53%)
Nearly one third (30%) of Aussie parents admit to serving veggies in a fun shape in attempt to make them more appealing to their kids
The majority (89%) of parents involve their children in the meal selection and preparation process, asking them what they want to eat and cooking with them
But it's not always an easy job:
Most parents (62%) have opted not to cook a certain meal because they knew it would be too difficult to get their children to eat it
Children refusing to eat can take an emotional toll on Aussie parents, with many getting frustrated about food waste (35%), or feeling upset after spending time and effort preparing a nice meal (31%)
One third (33%) of Aussie parents admit to recycling the same three to four recipes for dinnertime
While three in five (66%) parents struggle to find a variety of meals their children will enjoy 
Fussy eaters can also cost parents time and money:
The majority (68%) of Aussie parents admit to cooking separate meals or alternating the main family meal with different ingredients, with one quarter (25%) admitting they often do this to satisfy their children 
Most parents (77%) admit they spend up to 45 minutes extra each night cooking and alternating meals for their kids 
While 72% are also forking out up to $75 more on their weekly shop to cater to their fussy eaters 
What do Aussie kids enjoy?
Pasta is the all time favourite meal for the vast majority of Aussie kids (83%), followed by burgers (68%) and tacos (59%) 
More than half (55%) of children also love schnitzel, while nearly one third (31%) love their curries
HelloFresh has created a special code: HF120PK
for MPK readers to receive $120 off their first 6 boxes!
---
About the research:
Commissioned by HelloFresh in conjunction with Pure Profile, the research was conducted online in September 2021. Findings are based on a nationally representative sample of over 1,000 Australian parents with children aged 5-14 years old.