Unsolved Case Files Harmony Ashcrofy
Solve the 3 objectives to determine who is innocent and who is guilty. Look through all evidence, except the bonus envelopes. Go to the website located on the inside front panel of the folder to determine your first objective. After reading the case, players will solve 3 objectives to move through the case. Solutions to objectives can be checked on the online answer key. Players will be given more evidence online after solving each objective.
If you are stuck the online answer key can also offer hints. Once players feel they know who did it based on the evidence they check their solution on the online answer key. Once all three objectives have been solved and you have the evidence to convict the killer, you've won!
Age: 14+  Players: 2-8  Available at all leading retailers.
**PLEASE NOTE ALL prizes must be collected from Peninsula Kids Mornington office.  Winners will be notified by email. Please only enter if you can collect and make sure details are entered correctly so you don't miss out!**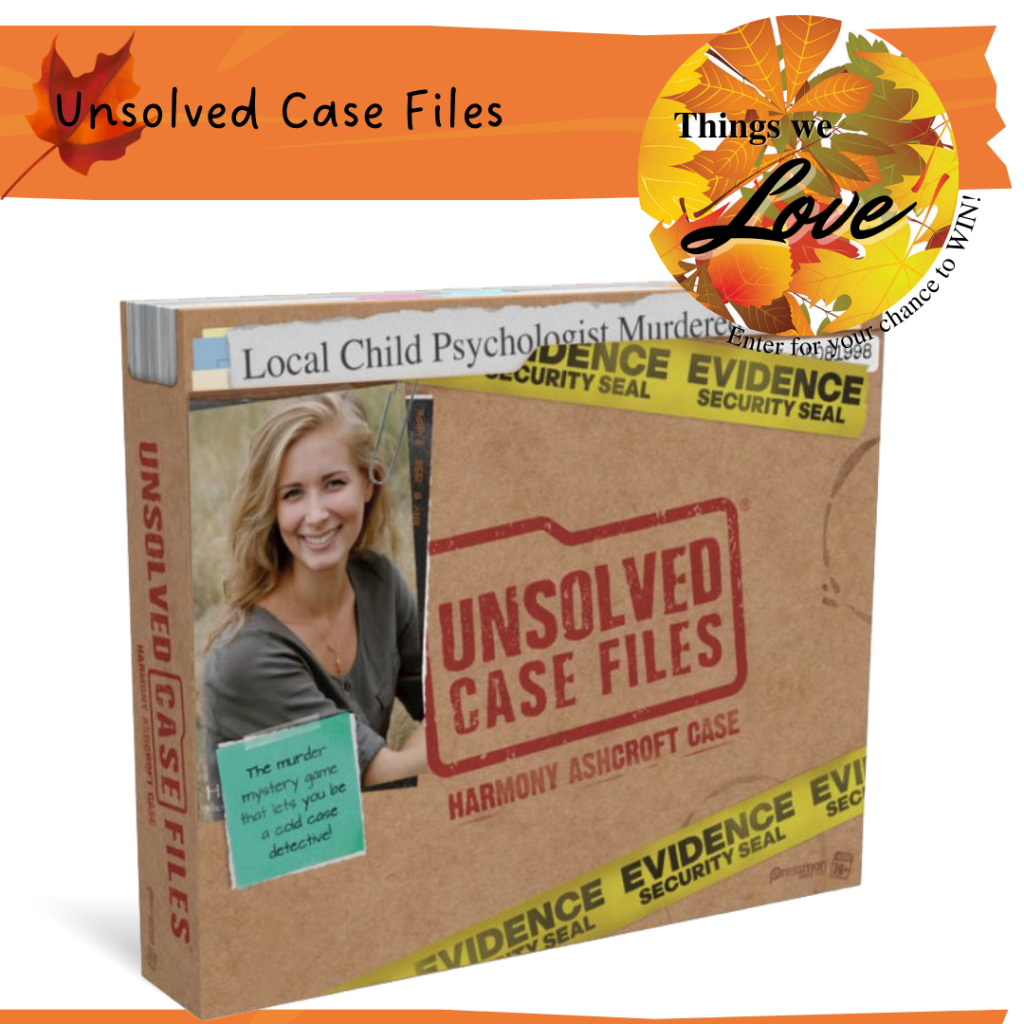 Ended
Prize: Unsolved Case Files Harmony Ashcrofy