By Pharmacist Montana Grenfell
As every parent knows all too well, kids are constantly coming home with bumps, bruises, scratches and sniffles – it's all part the chaos of childhood. But when your little ones are unwell or in pain, it's important to be able to act fast and provide them with relief. This is why having a well-stocked medicine cabinet full of essentials is critical for every family. So if you're wondering where to start, there is no need to look no further.
Pain relief medicine.
There's nothing worse than seeing your child in pain, which is why having children's paracetamol or ibuprofen on hand is a must. Popular household name brands such as Panadol and Nurofen, and generics like APOHEALTH have specific ranges for children's pain and fever – suitable for babies up until age twelve. Ibuprofen and paracetamol can be used to treat pain and discomfort caused by fever, teething, cold and flu, headaches or the general aches and pains that kids sometimes develop.
Antihistamine.
If your child suffers from the irritated eyes, runny nose and non-stop sneezing that often comes with hay fever or allergies, it's essential to have a reliable antihistamine on hand. Brands like Children's Telfast (fexofenadine hydrochloride) offer non-drowsy, long-lasting relief so your little one can feel like themselves again. However, when it comes to allergies, if your child experiences no relief after three days, or if symptoms worsen, make sure to call your GP.
Nasal spray.
Nasal congestion can make it extremely tough for babies and little ones to breathe and can often be distressing to watch as a parent. Particularly as we enter into the colder months, it's worth keeping a saline nasal spray and aspirator on hand. Products like FESS Little Noses Spray or Children's Fess and brands like Flo Kids can alleviate congestion, soothe inflammation and assist children with blocked, stuffy, itchy or dry noses. If you're unsure which product is best for your child's needs, just have a chat to your local pharmacist.
Cough syrup.
A nasty cough can be taxing on little bodies and can sometimes be indicative of an underlying condition like asthma or a chest infection. Always speak to your healthcare professional before treating a cough. However, in many cases they may simply recommend a reliable cough syrup. It's important to know over-the-counter cough and cold medicine should not be given to children under four years, and for ages four to six, it should only be given under a doctor's advice. Visit your local pharmacist or GP for guidance on the best cough syrup for your child
Nappy rash cream.
A good barrier cream is essential for not only nappy rash but other minor skin irritations like eczema and dermatitis. Creams that contain zinc oxide, like QV Baby Barrier Cream or Sudocrem, are effective and gentle when it comes to soothing skin and helping prevent redness and irritation.
Don't forget the first aid items
Whether it's a minor cut or a nasty graze, having an organised and well-stocked first aid kit is a must. Here's what you'll need for when your little ones get up to mischief.
Thermometer.
A forehead thermometer usually works best when you're trying to measure the temperature of a child who just won't sit still!
Band aids. It's always a good idea to have a range of sizes stocked. Small round band aids work well for little cuts in tricky spots, while large rectangular ones are great for larger grazes. If your child has sensitive skin or is allergic to adhesives, opt for the sensitive skin range instead.
Crepe bandages & tape.
If a larger band aid isn't able to do the job, a roll of crepe bandage and some medical tape can be used to dress a scrape or graze.
Tweezers.
A simple but all-important item to have in the event of a painful splinter.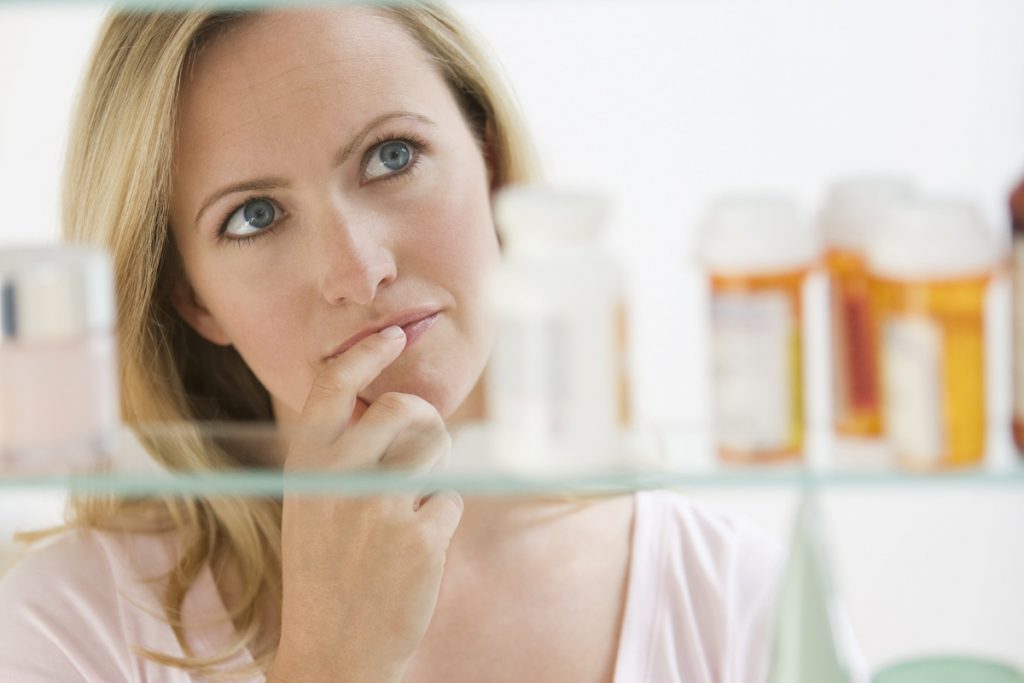 Things to consider for children's medications
The most important rule when shopping for children's medications is to ask your healthcare professional for advice. Your GP or pharmacist will be able to instruct what time of day a medication is best taken, and which over-the-counter medicines can or can't be mixed with others. (If your child is already taking a specific medication, it may not be safe to introduce another).
When storing medicine at home, make sure to keep it out of your children's reach. Equally important, when administrating medicine be sure to carefully measure this out; correct medicine syringes and droppers are essential to ensure that your child is receiving the right amount.
Finally, if you give your child medication and it doesn't seem to work, your child's condition worsens, or you notice unexpected side effects, this is the time to visit your doctor.
---
Montana Grenfell is a pharmacist from Chemist Discount Centre.