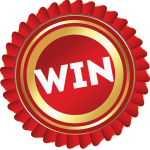 By Dell-Maree
HAVING KIDS IS AN AMAZING EXPERIENCE, HOWEVER IT CAN ALSO SEND YOU INTO A SLUMP – LITERALLY. ALL THAT LIFTING, CARRYING AND BENDING OVER CAN QUICKLY SEND YOUR POSTURE INTO HUNCHBACK HELL.
Fitness expert Dell-Maree Day says correcting your posture isn't as difficult as you think. The Sydney-based former Pilates instructor is the creator of a unique program called The Invisible Exercise which over a course of 10 weeks shows you how to correctly use all 639 muscles in your body by mastering 10 poses that will realign your body. Here she shares her tips for mums.
1. Stabilise your body after childbirth
"Do 10 – 20 minutes a day of my breathing technique, ideally for the first 12 weeks after birth. That will help repair abdominal separation, stabilise your pelvis and strengthen your pelvic floor. If you're sitting move away from the back to the front half of the chair. Place your feet flat on the floor with a fist sized space between your feet and knees.
"Look straight ahead and sit as tall and relaxed as possible. Already your vertebrae will be stacking themselves up so the natural curves of your spine will have improved. Breathe in through your nose. As you breathe out through your lips think: 'sternum through towards your spine'. This will prompt your body to retain a new muscle memory. When upright, stand as tall and relaxed, and do the same breathing technique."
2. Pick up your child correctly
"If your child's on the floor, bend your knees like a squat keeping your back nice and straight. If picking up a child in a cot after you bend over, stand up relaxed and tall as soon as possible."
3. Work your glutes and hamstrings
"These muscles need to be working well so they support your lower back. Go for power walks and push the pram taking the longest stride you can."
4. Strengthen your abs whilst breastfeeding
Nestle your spine into the back of your chair and sit tall and relaxed. Don't hunch over. Do the breathing technique to strengthen your abs at the same time.
Once you start retraining your body correctly your posture will maintain itself naturally. It won't be something you have to 'work at' no matter how much your kids test you!
To learn more about the 10 master postures outlined in Dell-Maree's The Invisible Exercise program, log onto www.theinvisibleexercise.com.au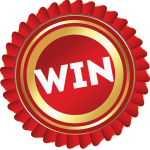 For your chance to WIN one of two foundation courses to master the basic techniques of TIE ENTER HERE
(competition closes 31 October 2017)