MELISSA FROM PENINSULA KIDS MAGAZINE CHATS TO JIMMY BARNES ABOUT TEAMING UP WITH THE WIGGLES AND THE INSPIRATION BEHIND HIS NEW PROJECT 'OCH AYE THE G'NU, A COLLECTION OF UNIQUE POEMS INSPIRED BY HIS GRANDCHILDREN AND AN ALBUM THAT WILL BE SURE TO EXCITE AND ENTERTAIN YOUNG AUDIENCES ALL OVER THE WORLD.
PK: HOW DID THE IDEA OF 'OCH AYE THE G'NU COME ABOUT?
JB: It started one day after I overheard my beautiful wife Jane, talking to my very Scottish looking young grandson, Dylan. Dylan's father is Scottish, as am I, so Jane thought it would be good to speak Scottish to him. There is an old Scottish phrase "Och aye the noo" which basically means "Oh yes. Just now" Anyway Jane was saying this to Dylan with a Scottish accent. I think it was the only Scottish phrase she knew. Now I am a bit deaf from 40 years of rock 'n roll. I misheard her. I thought she called him a G'nu. So I started calling him a G'nu too. And the name stuck. I started making up poems and stories for him about a Gnu.
PK: HOW DIFFERENT IS IT WRITING A SONG/BOOK FOR CHILDREN COMPARED TO WRITING A ROCK SONG?
JB: Obviously the subject matter is different but the process is the same. You want to write something that the reader or listener can connect with. Something that is emotional and something that is entertaining. Writing for children allows you to let your imagination run wild. It was a lot of fun.
PK: HOW DID THE COLLABORATION WITH THE WIGGLES COME ABOUT?
JB: I have been friends with The Wiggles for a long time. Since the days of The Cockroaches. I have always admired the way they did things. They cared about the children they were entertaining. It was important to them to teach the children good things. So, when I had a few stories and poems written I asked Paul and Anthony Field to read them and give me some advice as to how to get them into book form. They both liked what I was doing and suggested that they help me get the project to its final stages. While doing that they became as attached to the characters as I had. So I think it was Anthony who suggested we make an album.
PK: DID ANTHONY PLAY A LARGE PART IN THE PROJECT?
JB: Anthony is a great man to work with. He has a lot of energy and a million great ideas. He produced the album for me. He and I worked very well together. My son Jackie was involved in the song writing as were Lachie Wiggle and John Field. In the end, Emma Wiggle and Simon Wiggle helped out as well. My daughters Eliza- Jane and Elly-May sang with us on a few tracks. So the whole thing ended up being very much a family affair. Which I think is what you want on a project like this. This was a labor of love
PK: HAVE YOU KNOWN THE WIGGLES FOR VERY LONG? HOW DID YOU GUYS ALL MEET?
JB: Many years ago the Cockroaches and Cold Chisel were managed by a few guys who set up an agency called Dirty Pool. We used to do shows together and worked around the Australian pub scene at the same time. So we have been friends for a long time.
PK: HOW DID YOUR GRANDCHILDREN INSPIRE YOU TO PUT PEN TO PAPER AND WRITE THE POEMS?
JB: When I help put the children to bed, I find it better not to have the light on. Otherwise they won't sleep for me. I worked this out when my children were small. So instead of reading to them all the time, sometimes I would make up stories. That way I could write the kids into the story. This has carried on with the grandkids. Especially Dylan, who I call the little G'nu. So I write different stories about the adventures of the little G'nu for him.
PK: HOW DO YOU LIKE BEING A GRANDFATHER? HOW MANY GRANDCHILDREN DO YOU HAVE? DO YOU GET TO SPEND MUCH TIME WITH THEM?
JB: I love being a grandfather. I have thirteen grandchildren and one great grandson. I try to spend as much time as I can with them. If I had my way they would be with me all the time.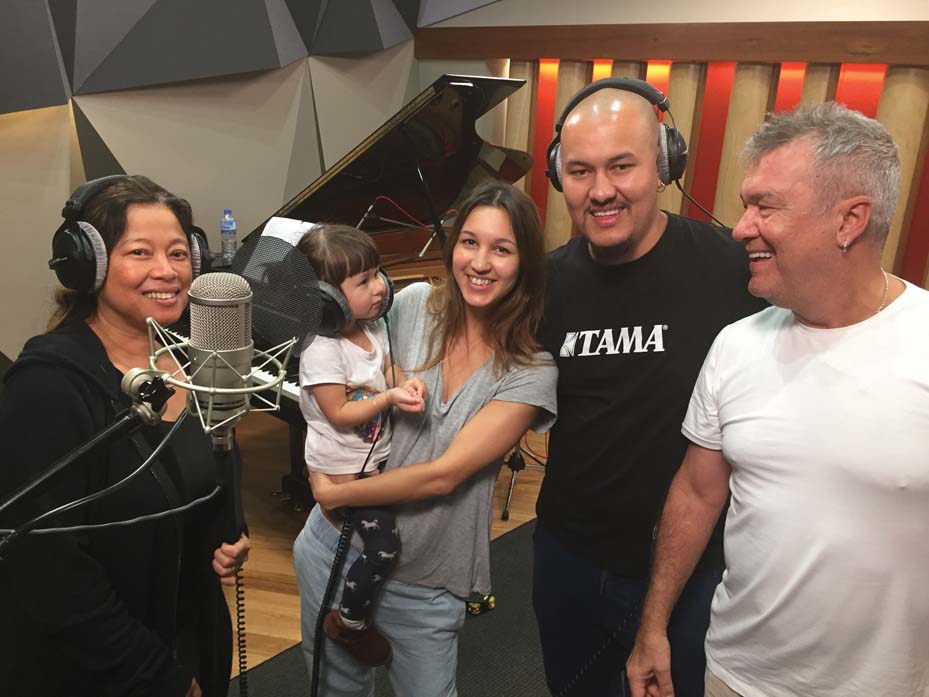 PK: WHAT ARE YOUR FAVOURITE THINGS TO DO WITH THE GRANDCHILDREN? ARE ANY OF THEM INTO SINGING/MUSIC/WRITING?
JB: All kids like to sing and dance and draw and write. My grandkids are the same. I like to travel with them. Go to the beach, eat great food. Watch movies, play games. You know, the normal things that grandparents do.
PK: HAS READING AND SINGING WITH YOUR GRANDKIDS BEEN A BIG PART OF YOUR FUN TOGETHER? IS THAT PART OF THE 'OCH AYE THE G'NU INSPIRATION?
JB: Definitely. But as I said all kids like doing the same things. You have to think like a child when you play with children. This can take you into a magical place if you let it.
PK: DID YOU TEST OUT THE SONGS AND POEMS ON YOUR GRANDKIDS TO SEE IF THEY LIKED THEM, DURING THE PROJECT PROCESS?
JB: Absolutely. There were certain songs that I wasn't sure about. But I would play them to the children and they would let me listen through their ears. Made all the difference. If they danced I knew I was doing something right.
PK: DO YOU THINK IT'S IMPORTANT FOR PARENTS AND GRANDPARENTS TO READ AND SING WITH THEIR CHILDREN?
JB: I think it is important to the children but I think it is more important for the grandparents. Children have so much joy to share with you. As a grandparent you have more time to share that with them. It is a gift.
PK: HOW MUCH DOES SCOTLAND MEAN TO YOU? HOW WAS GLASGOW AN INSPIRATION FOR 'OCH AYE THE G'NU?
JB: Scotland was my first home. I spent my formative years there. Scotland is in my heart. That part of my heart that will always be a child. There is no zoo in Glasgow but there is in my heart. Everything should be beautiful for a child and that's the way I want to think about Scotland. Beautiful and innocent
PK: WHAT HAS BEEN THE BEST PART OF THE 'OCH AYE THE G'NU PROJECT?
JB: Looking at the faces of my grandkids as they enjoy what we've made. It is priceless.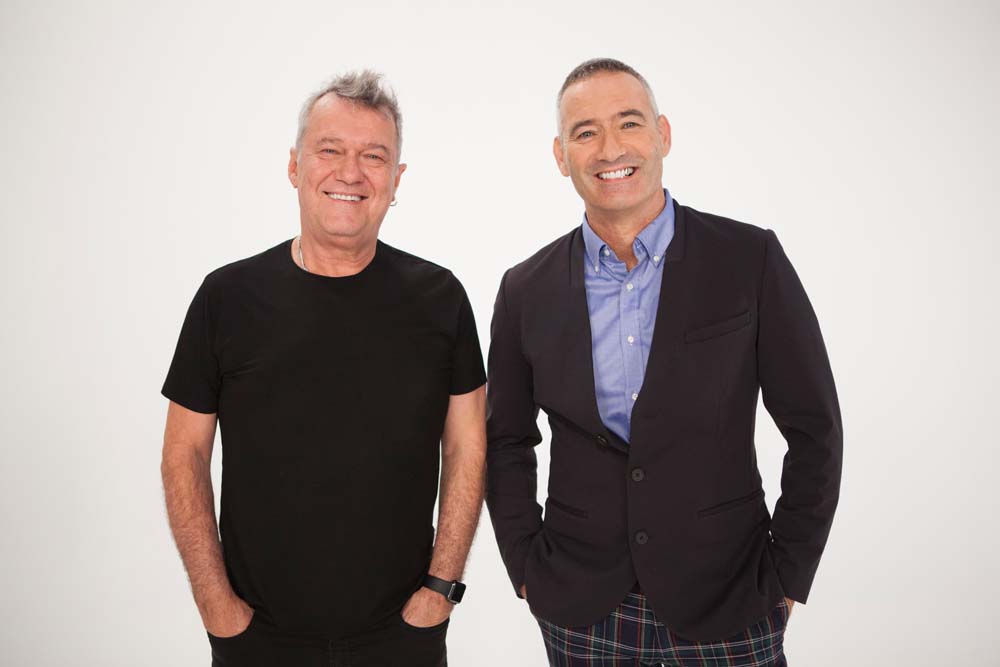 For your chance to win a copy of 'OCH AYE THE G'NU' see our Winter Giveaways