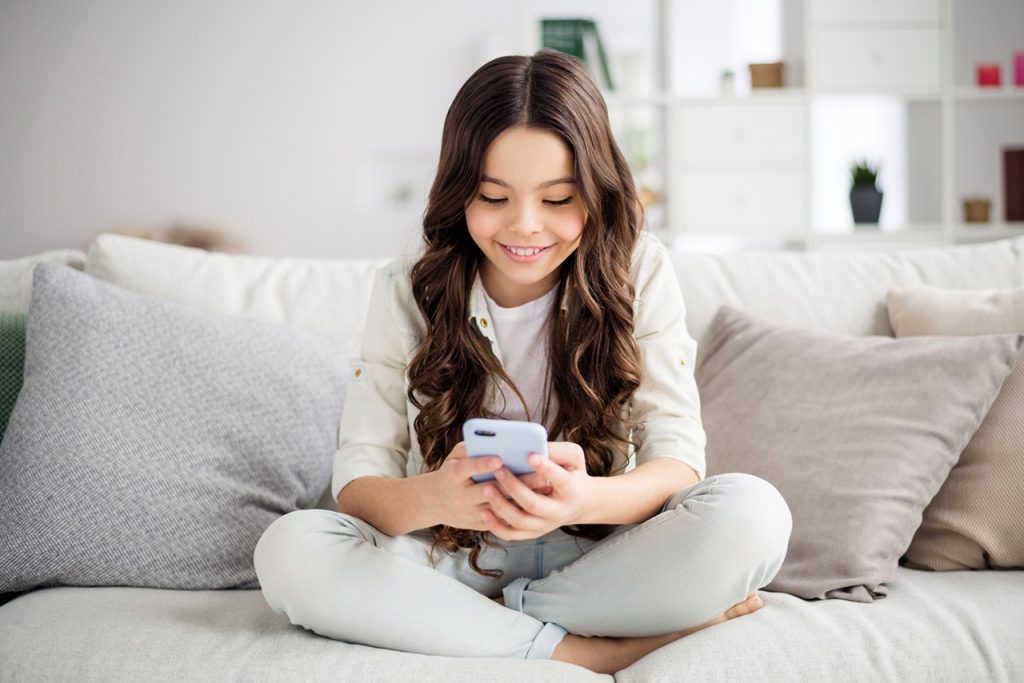 Dr Catherine Archer
An increasing number of parents are 'managing' their kids as paid social media influencers despite the risk of child exploitation, new Edith Cowan University (ECU) research has found. Dr Catherine Archer's recent paper published in M/C Journal has shed light on the concerns related to the rising popularity of 'kidfluencers' and calls for more frameworks and potential legislation in this mostly unregulated environment.
Dr Archer said toy marketing had evolved and children were now being used to persuade other children and their parents to buy toys via social media. "These are often children of celebrities who develop lucrative partnerships with brands to maximise engagement and 'selling power'," she said. "Our study has highlighted key concerns regarding privacy issues, commodification, and gendered and 'stealth' marketing of toys to children through 'advertorials'."
Toys are big business
The global toy market is projected to grow from $141.08 billion in 2021 to $230.64 billion by 2028. Dr Archer said the rise of the internet, alongside media and digital technologies, had given toy marketers new opportunities to reach children directly, with marketers potentially having access to children 24/7. "Where children's television once reigned supreme as a vehicle for sales of kids' brands, the marketing of children's toys now often hinges on having the right social media influencer, many of them children themselves," she said.
And Dr Archer explained the expectations and idea of toys themselves may be changing. "'Kidfluencers' are blurring the lines between what we consider traditional toys with adult objects of desire," she said. "High-end adult products such as make-up, cars and clothes for 'dressing-up' are being promoted by stealth, alongside more traditional toys."
YouTube – the world's most popular babysitter?
YouTube is now the medium of choice for most children, even more so than television, with data from the e-Safety commission in 2018 showing that 80 per cent of children aged 8-12, and 86 per cent of teens use the site. Dr Archer said the use of children as influencers on YouTube to market toys through toy review videos is now common, but she was concerned about advertising disguised as entertainment for children. "Toy review videos have become an important force in children's media, in terms of economics, culture and for brands," Dr Archer said. "However, these reviews are not critical in the traditional sense of reviews; they can be a combination of review, branded content and entertainment."
The most popular toy review channels have millions of subscribers, and their hosts constitute some of YouTube's top earners. "Ryan's World is probably the most well-known, with conservative estimates putting 10-year-old Ryan Kanji's family earnings at $25 million annually," Dr Archer said.  
Insta-'kidfluencers'
Although YouTube is the most popular social media platform for most children, Instagram is also a site where many children and teens spend time. A report from US-based Business Insider in 2021 indicated that 40 per cent of children under 13 already use Instagram, despite the platform only being for people aged 13 and over.
Given the rise of Instagram as a site for the marketing of toys to children by children and the lack of academic research on this, Dr Archer's research paper looked at two case studies of prominent child social media influencers on Instagram in Australia (Pixie and Hunter Curtis), who are managed by their mother (Roxy Jacenko), and who regularly promote toys. 
Dr Archer said analysis of these children's Instagram pages showed highly gendered promotion of toys and posts that regularly blur the lines between adult and child items of desire. "The children promote a variety of high-end, aspirational tween, teen, and adult 'toys', including clothes, make-up, skincare and expensive cars," she said. "Gender stereotyping has been found in adult influencer content and researchers have also pointed to sexualisation of young girl influencers on Instagram. Our research with these case studies potentially echoes these findings."
Protection is needed
Though France introduced laws regarding children working as 'kidfluencers' last year, few regulations to protect children are in place in the rest of the world, including Australia. Dr Archer said more frameworks and, potentially, laws are needed, but acknowledged the pleasure children gain from engaging with social media and believes introducing regulation won't be easy. "Children gain playful enjoyment and entertainment from their time on social media, following and watching other children and adults," she said. "However, gendered marketing of toys and increased focus on appearance for girls through Instagram can be harmful to children's self-esteem, and there are concerns regarding the continued commodification of childhood.
"More research is needed, and perhaps a good place to start would be to talk to children about their views on the content they consume; often commercially focused advertorials masquerading as cute content."
---
 Dr Catherine Archer is a researcher and senior lecturer specialising in strategic communication at Edith Cowan University. Catherine's current research interests include social media, particularly related to families, health, influencers and ethics. Catherine has published in academic journals and presented at many international conferences.