By Rebecca Fernando
Taking children to a live show allows them to experience one of life's greatest cultural pleasures and hopefully develop a passion for the arts that will last a lifetime. But sometimes the unpredictability of children can hinder the easy-going performance you were hoping for.
Here are some tips to try to make the transition from house to theatre seat a bit smoother.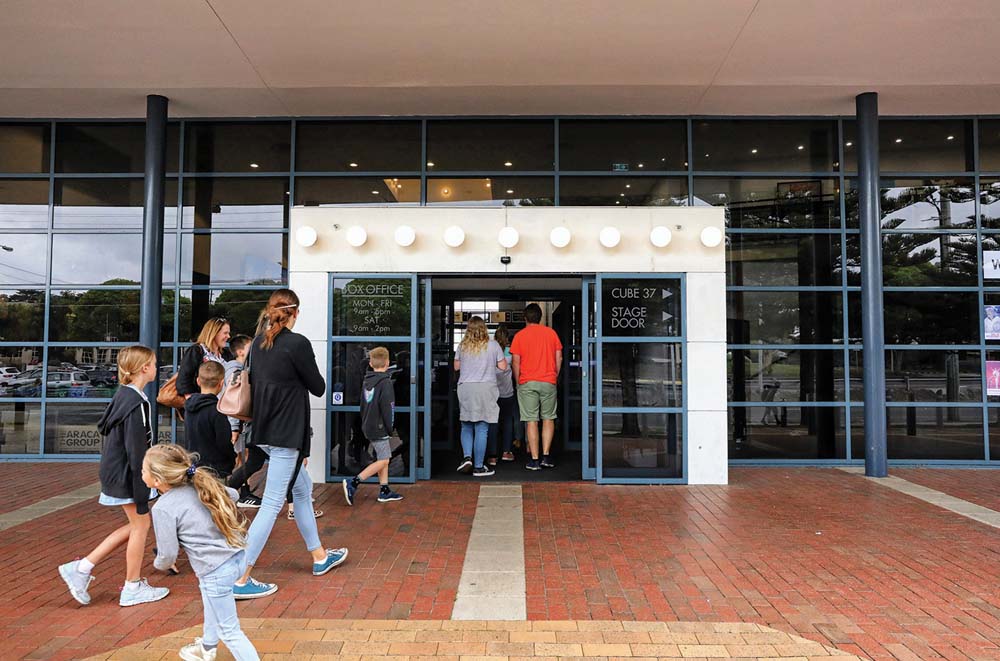 Typically, toddlers through age 4 do best with shows that include lots of opportunities for participation and are short – 30 to 50 minutes. Many older preschoolers (ages 4 or 5) can enjoy a longer children's performance – 60 to 75 minutes. Also, audiences of shows created for children will expect some noise and wiggling – it's all part of the experience.
Plan to arrive at least 30 minutes before the show. Visit the Frankston library or Cube 37 gallery if you have extra time.
Bring a cushion/coat to sit on – booster seats are not available at children's performances as the theatre doesn't have enough for every seat.
Little babies need to be held in the theatre. Capsules or prams cannot be brought into the theatre seating, so try a baby wrap or a baby carrier instead.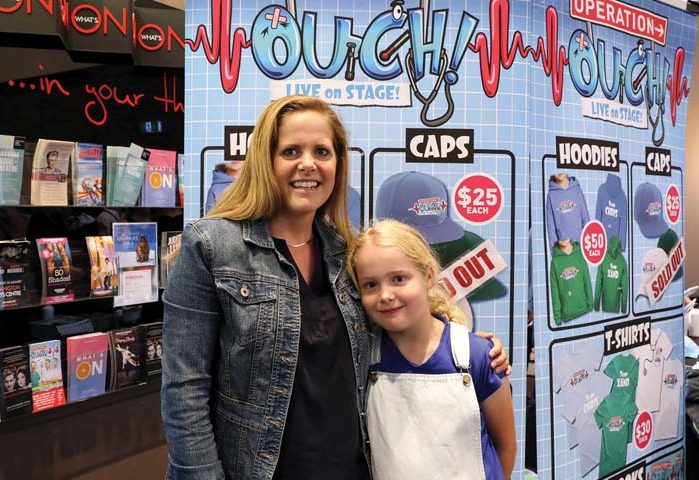 Theatre seats can flip up – don't let your little one stand on the seats as they will fall down the back.
Merchandise – be aware that merchandise may be available for purchase. Prepare your child either way if this is something you will or won't be participating in so it doesn't end in tears. Maybe compromise by borrowing a new library book!
If your child is anxious about visiting the theatre, read them the social script, which is available on the Frankston Arts Centre website and provides details and pictures of what to expect at the theatre.
Understand that sometimes your child might not react to the show when it is happening. Some children clap and join in and some children will sit quietly and absorb everything and then chat about it all afternoon.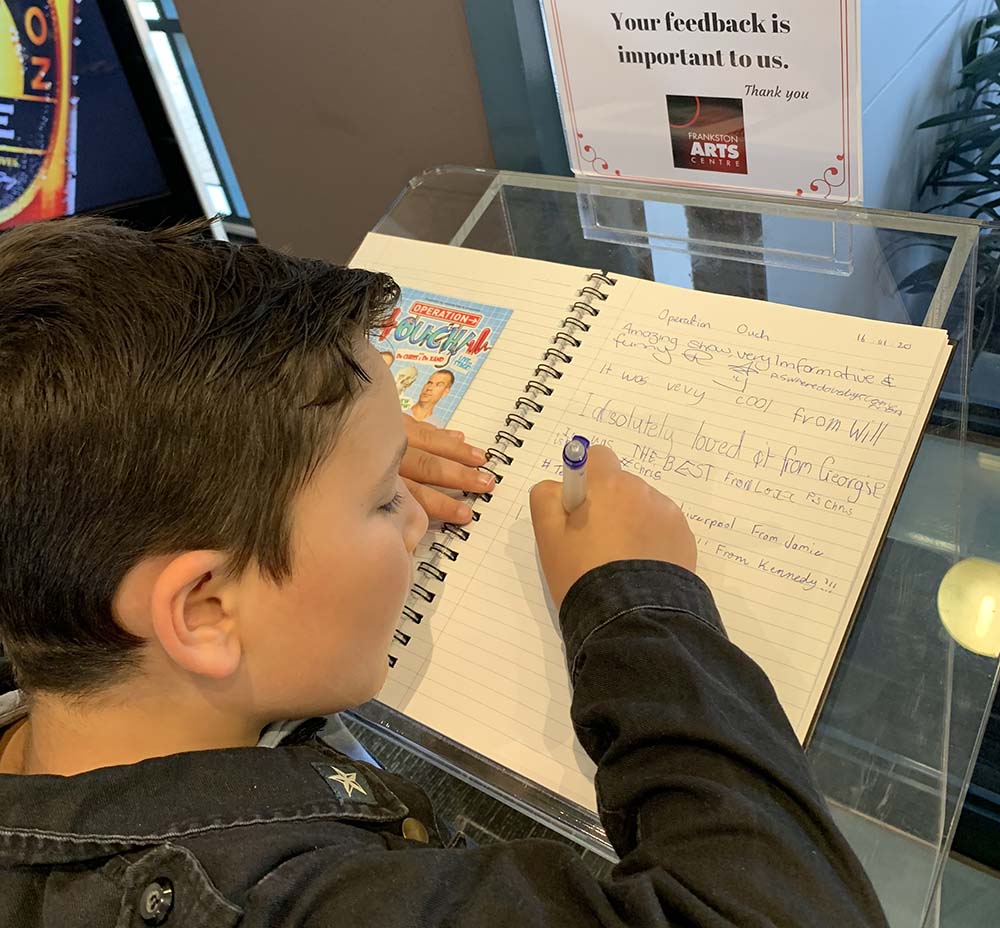 Make a day of it! Find somewhere to have lunch, a treat, or a play after the show. Frankston Botanic Gardens playground or the Frankston Waterfront playground are both great options close by to get the wriggles out after sitting still.
For food, bring dry snacks in containers and a drink bottle with water. Deal with the noisy tricky wrappers at home and just enjoy the food in the show. Arrive early before the show if your kids would like to have an ice cream or you'd like a coffee, as they can't be taken inside the auditorium but are well worth making a part of your special visit.
Talk to your child about the performance by telling them about the characters, giving an overview of the story, or listening to music in the same style or from the same composer. If the performance is based on a story, read it together in advance.
Try following up on your outing by reading a related book or planning an art, music, or dance project. Provide dress-up clothes, props, and other materials so children can re-enact the performance – or create their own, unique one!
---
Rebecca Fernando has been the ticketing services team leader at The Frankston Arts Centre for 15 years. She is also a mum to two beautiful young kids who she takes to the theatre often.