Being a world champion in anything at just 26 is a respectable achievement. However, when you're Gentry Stein and you're the best yoyo player in the world not only are you admired … you're also considered to be very cool! Particularly when you have legions of kids as fans.
The American super star was recently in Australia so we asked him to give us the lowdown on his yoyo tricks and to tell us about what makes a good yoyo.
What should a parent look for in a good Yo-Yo?
A good yoyo should make learning tricks easier. Unfortunately, there are a lot of yoyos out there that don't work well and make learning difficult. I've just recently partnered with Woolworths to make my Spinstar yoyo with Yoyofactory available across Australia. It is designed to spin long and is easy to return to the hand; it's the perfect yoyo to start with.
How have yoyos improved over the years?
The most important changes with technology are the ability to unscrew the yoyo when you get knots, as well as changes in the design that effect how long the yoyo spins. With wider inner gaps and more weight shifted to the outer rims of the yoyos, the yoyos spin much longer and there are way more tricks you can drop with them.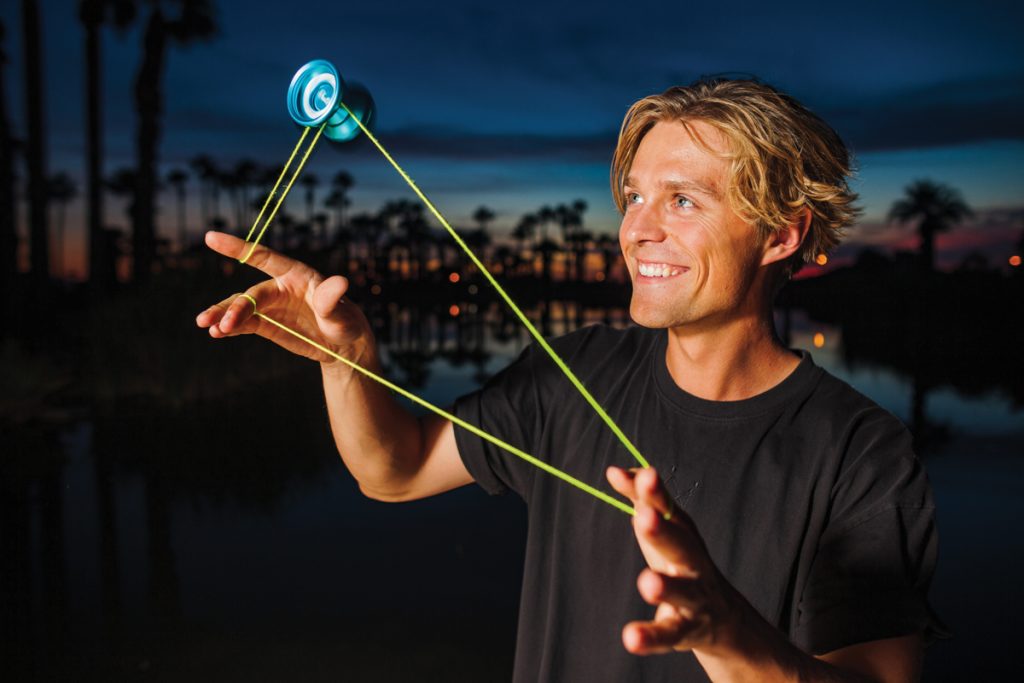 What's your favourite yoyo trick to do?
At the moment it's the DNA. It's the most viral trick out there right now and I'm happy to say I'm the one who popularised it on my TikTok page!
What was the hardest trick for you to master?
The hardest tricks are horizontal tricks. The yoyo spins sideways, so you have to fight gravity and keep the yoyo moving the whole time, which makes it super hard.
How did you learn all the tricks that you know? Did someone teach you?
I learnt a lot of tricks when taking lessons once a week, but every other day of the week I would learn off YouTube tutorials. I now have a whole tutorial series on my own YouTube channel for people to learn from. When I was training for the World Yoyo Contest, I would practice six to eight hours a day.
What are the cognitive benefits for kids when yoyoing?
It definitely improves your eye hand coordination, but developing perseverance is also a big one. The year before I won my first world title, I actually didn't make the finals. It was this failure that helped drive me to win the following year. Every time you throw a yoyo, there is something to learn and a problem to be solved. I owe most of my successes throughout my life to the things I've learned through playing with a yoyo.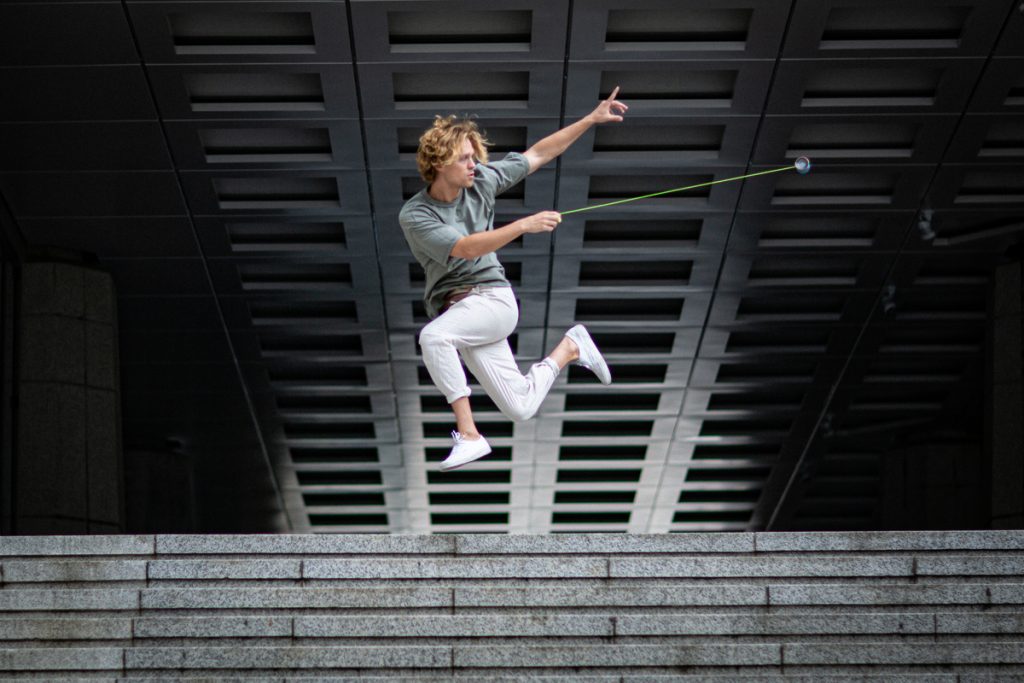 Are most professional yoyo players guys or girls or both?
Most are guys, but over the last couple of years there have been a lot of girls getting into it as well. Anyone can become great at playing yoyo so it's great for both boys and girls.
How many yoyos do you own currently?
At this point I have over 1,000. But that's because I've been doing this for so long and it's become my job. To be a great yoyo player you only need one yoyo.
Why is it good to have a skill like yo-yo playing as a 'party trick'?
Yoyos are an amazing conversation starter! Everyone that sees me playing yoyo always has a million questions. It's the best thing to do to get off the screens and out into the real world so I can't recommend getting into it highly enough.
Check out Gentry in action on his socials and Youtube.
TikTok: @itsgentrystein
Insta: @gentrystein