Whilst 2020 has turned out to be 'the year we stayed at home', finding new and inspiring ways to encourage creativity with your kids can be a challenge.
Whether it is a lack of new ideas, juggling work and school commitments, or struggling with motivation – there are many valid reasons why it can feel easier to put creativity in the 'too hard' basket. For those who feel they are not the creative type themselves, then there's the added pressure that perhaps we are not doing it correctly.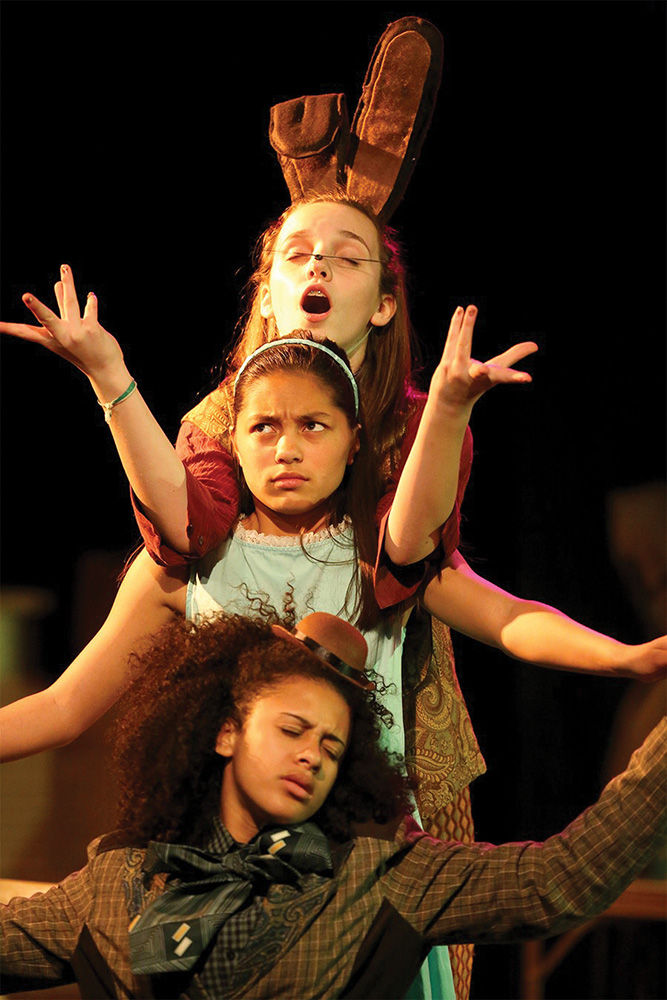 Local mother of three, Megan Thomas has great advice for those whose children begin to surpass them in the creative areas. Her son Lenny has always had an abundance of passion and energy for any creative pursuit whether it's writing a musical, poetry or a screen play.
Megan says, "Lenny always has a new idea or project he wants to pursue and we don't always have the answers he's looking for but we say 'let's do some research'! We just go on the journey with him."
You might imagine creativity to include activities like painting, putting on a puppet show or making up a funny story – and it does – but there are many other ways to model creative thinking in your daily routines with your child. Experts agree that creative thinking skills are critical, with children who are able to think creatively finding it easier to problem-solve which then plays a significant role in their development throughout education, life and their future career.
Picasso is quoted as saying, "Every child is an artist. The problem is how to remain an artist once he grows up."
Time-poor parents can often be the first to stop ideas in their tracks because as adults we see the work involved, or the costs or the amount of clean up. Megan advises, "I think being supportive of all your child's ideas is key. I am no longer surprised by what's possible once Lenny has an idea. If there's a hurdle or problem there's often many ways to solve it – it's all a part of the creative process."
The good news is creativity is not an innate ability. To help you nurture the talents of your mini artist, the team at Frankston Arts Centre has put together a list of simple ideas to model and encourage creative thinking in everyday moments.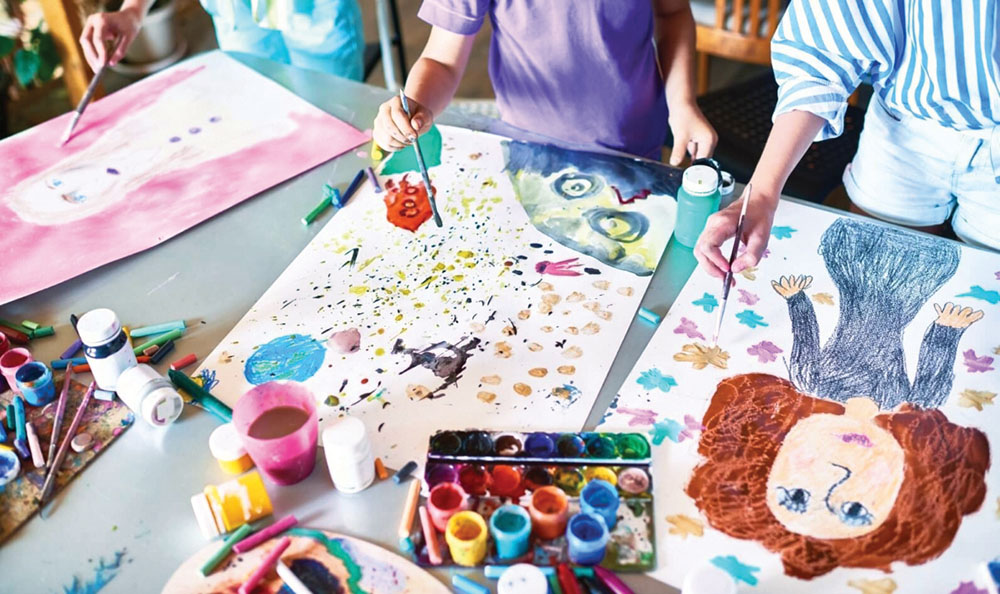 Celebrate creativity — put your child's artwork up on display, and have conversations about your favourite artists and musicians. Try to avoid labelling people, including yourself, as creative or uncreative.
Encourage mistakes — kids (and grown-ups!) who are afraid of failure will curb their own creative thought process. Share the mistakes you have made in your own creative pursuits and find the fun in laughing at your own failed artistic projects.
Give space — allow your mini-artist freedom to explore ideas on their own. Try not to direct their work, or remind them to keep it 'neat'; instead encourage them to express their own thoughts. When playing with your child, follow their lead to give them confidence in their creative ideas. If they need an idea to get started, suggest that they imagine what it would be like to have a superpower.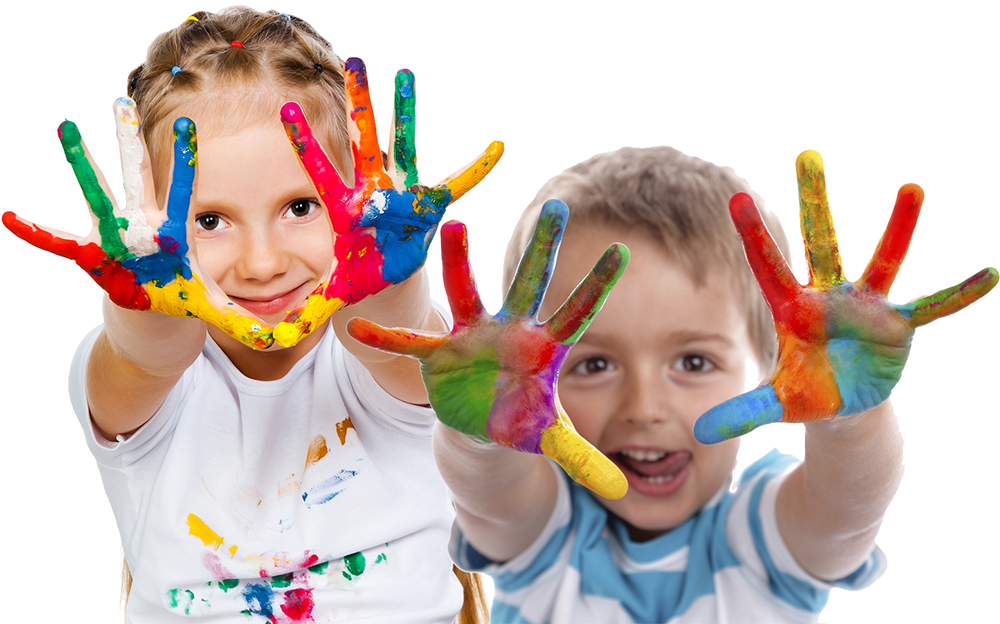 Ask questions — take the focus off the finished product by asking about their work. Ask what they enjoyed most about the activity, whether they had fun, how they came up with their idea, and what they are going to do next. Reflecting on the creative thought process is a powerful tool for understanding.
Bake together — give the recipe a creative twist. Maybe try substituting one or two ingredients like choc chips instead of raisins to see how it turns out!
Model creativity — trying some new skills yourself. If your child is old enough, allow them to watch you learn a new creative skill. Besides being good bonding time, involving them in a hobby you are interested in will magnify their interest.
Go back to basics — you don't need fancy art supplies. Some crayons, paper, tape, and other stationery is all you need to get creative. The next time you have something delivered in a cardboard box, let your child decide what he or she wants it to be – a rocket, a fort, a ship? If you can, set aside time for creative activities like rehearsing a play, learning a new way to draw, or reading books in character voices. A fun way to break up the mundaneness of routine activities is to play music and come up with dance moves, or take song requests.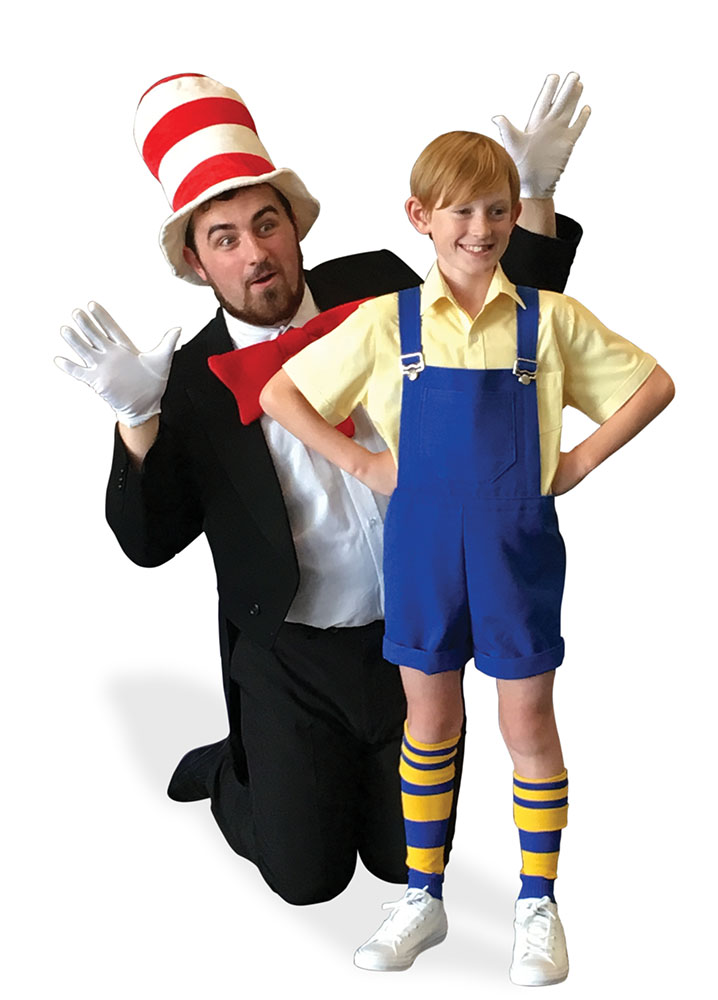 Create stories — go for a walk and encourage your child to collect rocks, flowers, leaves, twigs and other natural items. When you get home, make up a story about the items you collected or create a collage.
Encourage open — ended play – play with toys in a variety of ways depending on your child's mood and imagination, like blocks, sand, dress-ups, dollhouses, stuffed animals and play dough.
Start the spark — if your child doesn't seem interested in 'artsy' activities, sometimes seeing talented and creative people in action can inspire their interest. Once restrictions allow, look into school holiday art programs or live theatre shows to help your child discover their passion.
When a creative mind is allowed to flourish, and not get hampered by doubts, the possibilities are amplified. Megan's son, Lenny Thomas, who starred in local productions at Frankston Arts Centre by both PLOS and Panorama Theatre Companies, has also gone on to score parts in professional productions of Priscilla Queens of the Dessert, The Boy from Oz, School of Rock and starred in the recent Charlie and the Chocolate Factory. His next stop is Broadway but Lenny's ambition is to write a musical. And why not?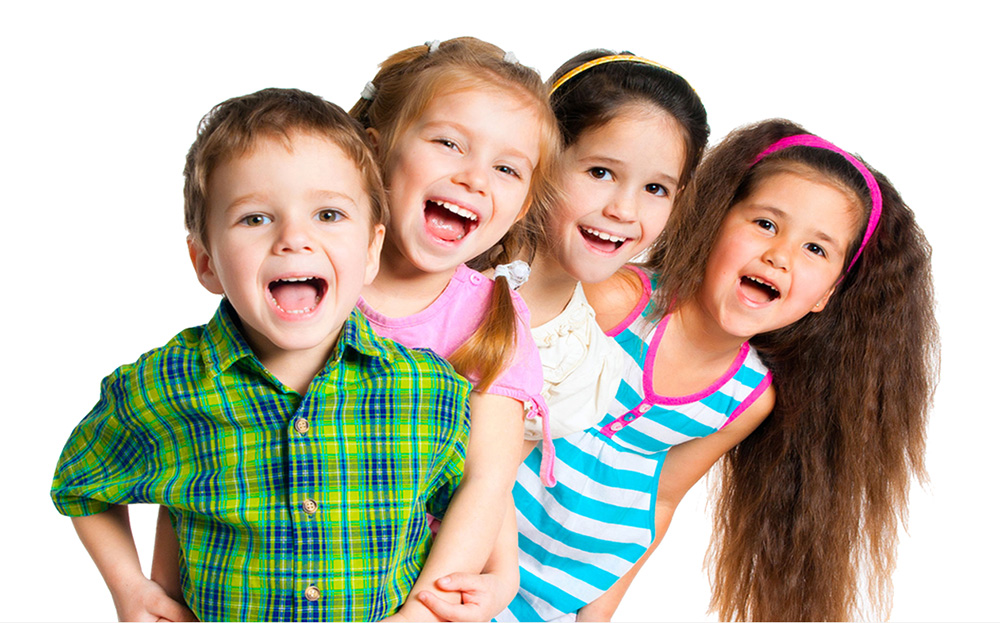 ---
Stay up to date with the FAC Digital Series, Hot Arts for Cool Kids at home on the school holidays, and enjoy Virtual Art Exhibitions: thefac.com.au