By Melissa McCullough
Finally, something both kids can agree on – let's spend a day of the school holidays at Peninsula Aquatic Recreation Centre (PARC) in Frankston.
Overflowing with activities, PARC is the perfect option for a care-free day out during the school holidays. Kids and their carers are both catered for while under PARC's roof. From the AquaPlay playground and leisure pools to the incredible waterslides, kids are guaranteed to be entertained for hours while mum and dad splash out on a yummy coffee or snack from the on-site cafe.
In addition to all the standard fun offered by PARC, Splash Town comes to life most school holidays. The giant, inflatable course is set up in the main pool and the Splashy sessions are included free as part of your entry but must be booked in advance as they are super popular for ages 6 and over only, and numbers for each session are capped.
On certain days you might be greeted by other roving entertainment such as a face-painter or balloon twister. We grabbed a couple of activity sheets and spotted a few 'Where is Hydro Playing' posters around the centre, which are a great addition for the littlies.
We booked in advance for a Thursday afternoon session on the obstacles and arrived early to grab a spot to stash our belongings. There are plenty of lockers for hire in the pool area if you're on your own and don't want to leave your wallet, keys and phone just lying around.
After checking the kids in for Splash Town we had a few minutes to take a dip together in the warmed pools. At this point we realised that child 2.0 was sans his swim shorts <smh> and off Dad dashed back home to retrieve them.
(Please tell me I'm not the only parent this has happened to.) Good thing we arrived a bit early!
Back on track – the Splash Town session begins, and the kids are each fitted with a swim vest, given safety instructions, and asked to do a brief swim, which I think helps the lifeguards assess who might need a little extra care. And then away they went. Over, under, sliding, and through the obstacles over and over again for their allotted time. Parents are also allowed on the course, if they booked in, and I am kicking myself for not giving it a try! It looked like SO much fun, and the kids definitely loved the challenge.
But wait..there's more!
The kids were busting out of their bathers to hit the slides, their favourite attraction at PARC. The wait-time wasn't too bad, and we all took turns swapping raft partners for the trips down the swirling, snaking tubes. After my umpteenth time up and down I retreated to official photographer status and waited for them to spill out from the tubes with beaming smiles from the wild ride.
From there we did some open pool swimming and had a snack from the café. There is definitely plenty to keep the whole family entertained for hours, and this day out will not break the bank. Plus, it's local. Winning!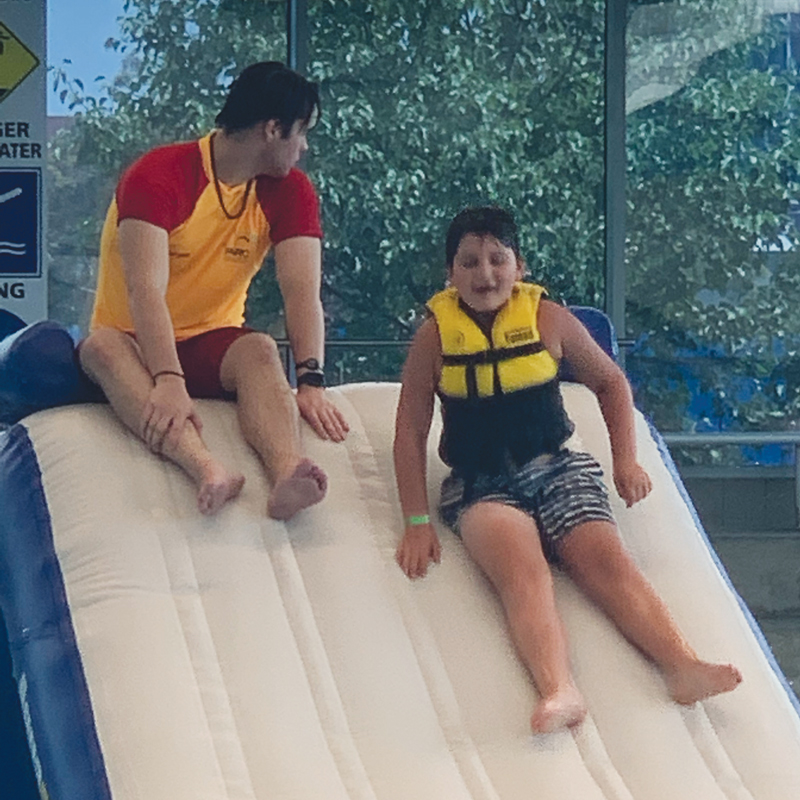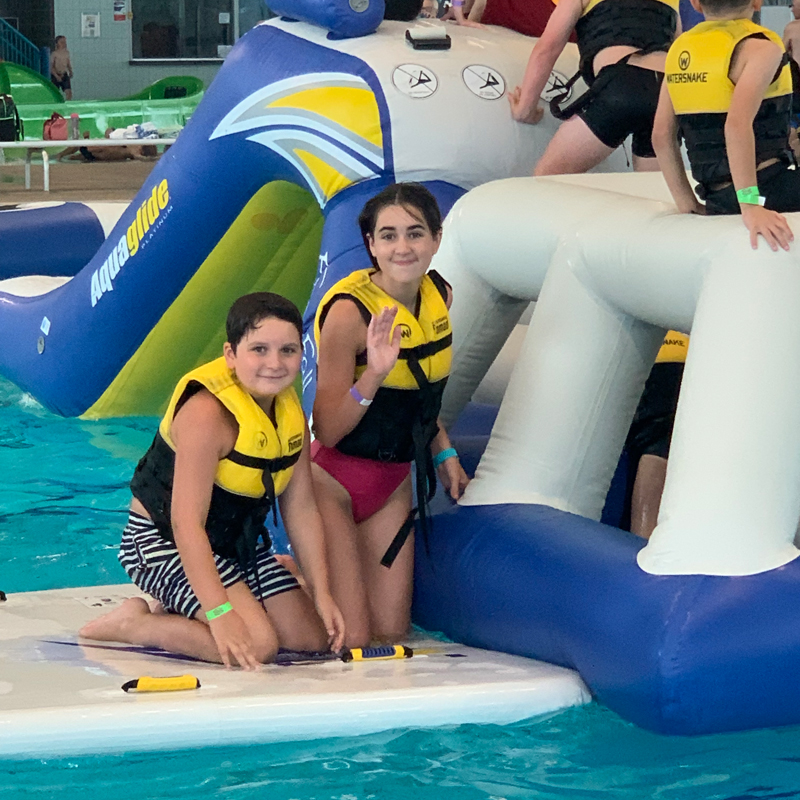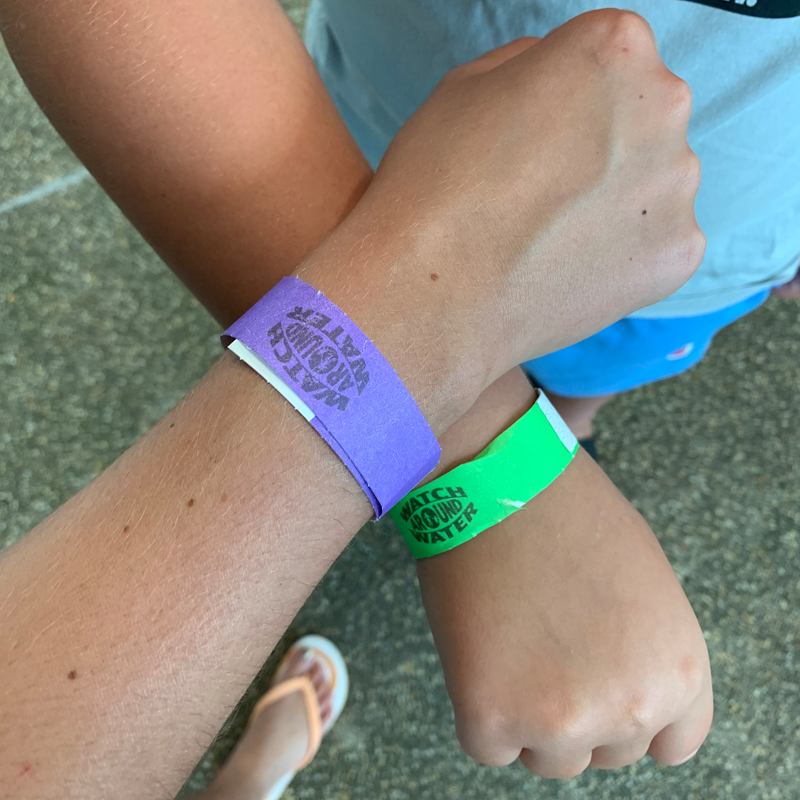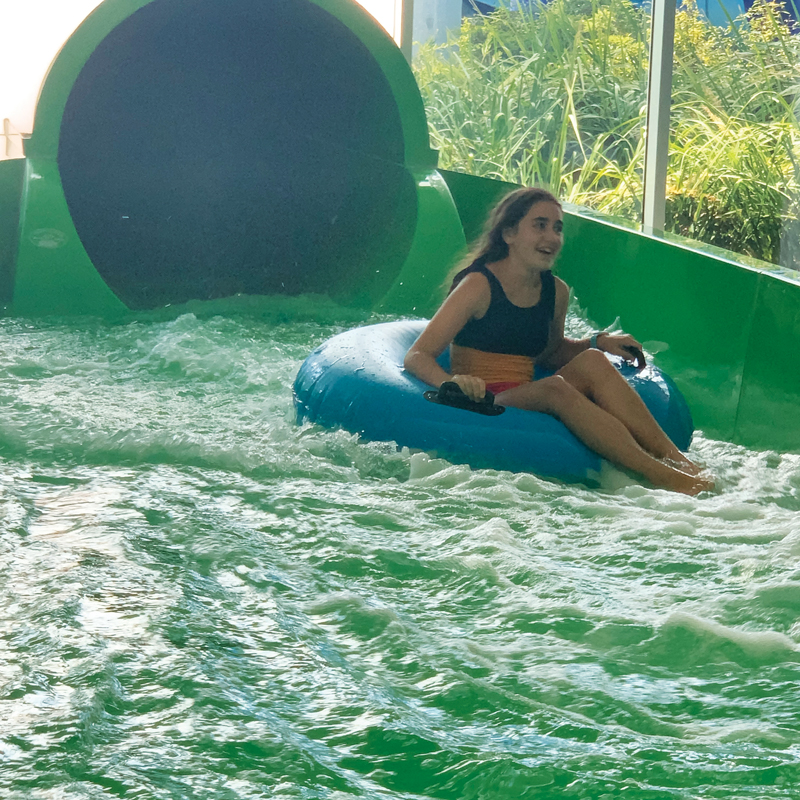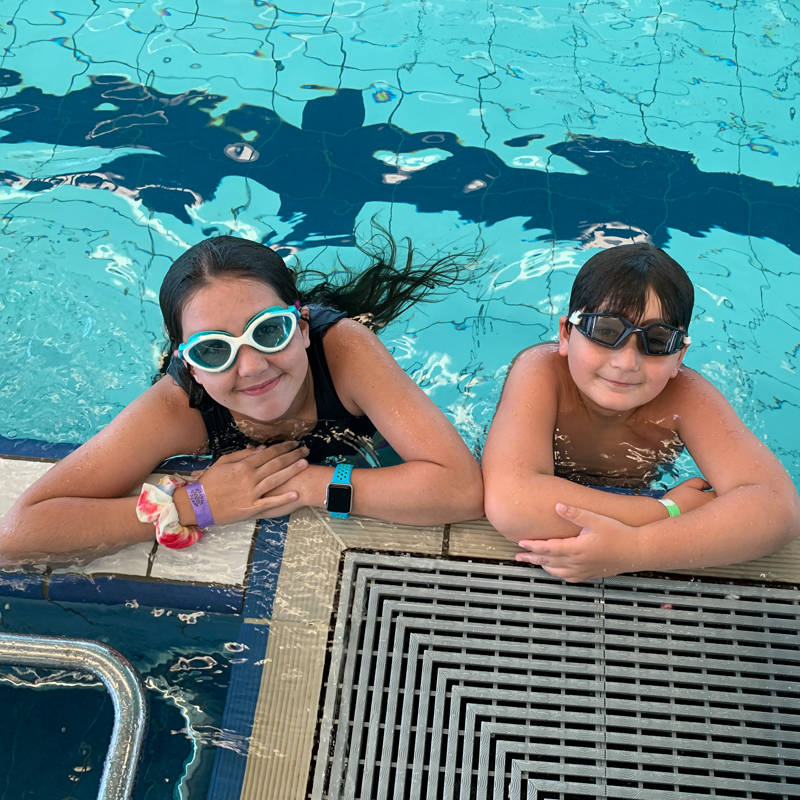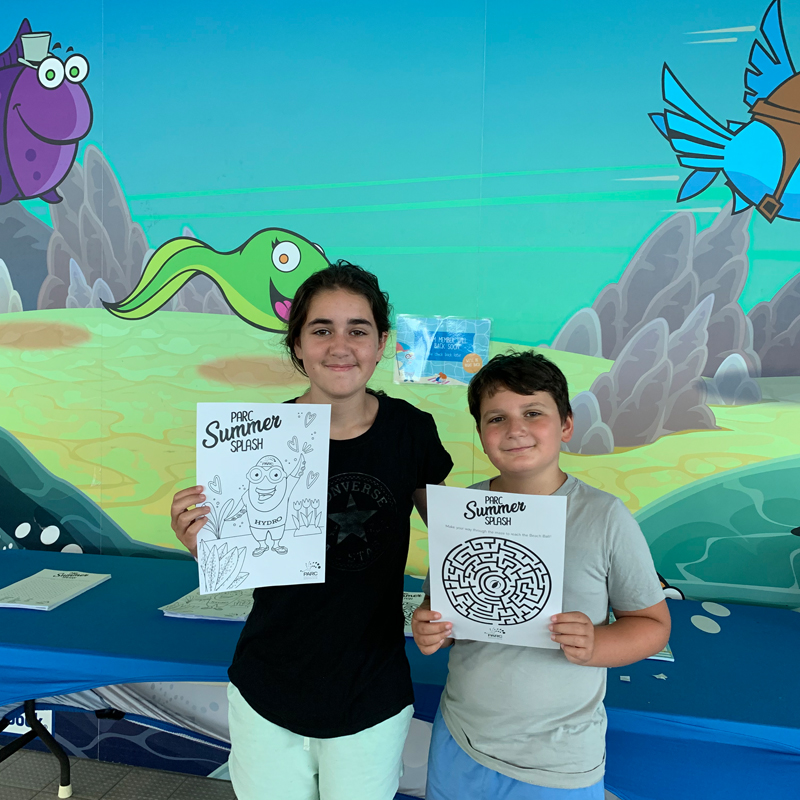 Other kids club activities are also available throughout the holidays. Check out the website for full details.